Prince Andrew's Request for Jury Trial May Help Him 'Control' the Evidence
Prince Andrew's demand for a jury trial may help him "limit the evidence" in his Jeffrey Epstein-related sex abuse lawsuit, a lawyer said.
The Duke of York's legal team is preparing to fight civil allegations he sexually abused a 17-year-old trafficking victim, Virginia Giuffre.
They have demanded he be tried before a jury rather than a judge, despite what one lawyer described as "the general public's disgust" at the duke's former friends Epstein and Ghislaine Maxwell.
However, Mitra Ahouraian, a Beverly Hills entertainment attorney, said that despite the risks of a trial before members of the public, there may be legal strategy behind it.
She said: "Given the public's general disgust over the highly publicized charges against Jeffrey Epstein and the trial of Ghislaine Maxwell, one would think this would work to Prince Andrew's disadvantage.
"That may very well be the case, but there are a number of advantages to having a jury trial, one being you can limit the evidence that a jury sees, whereas a judge sees all the evidence, whether it ends up being excluded or not.
"The strategy could be to really control what the jury sees and perhaps play on the good will Prince Andrew may have established over the years with a certain demographic they hope to get on the jury through the jury selection process.
"The defense undoubtedly plans to paint Prince Andrew in a favorable light, as someone who would never do such things."
Prince Andrew's demand for a jury trial came in a January 26 filing that also issued widespread denials of the allegations against him, including that he "was a close friend of Ghislaine Maxwell."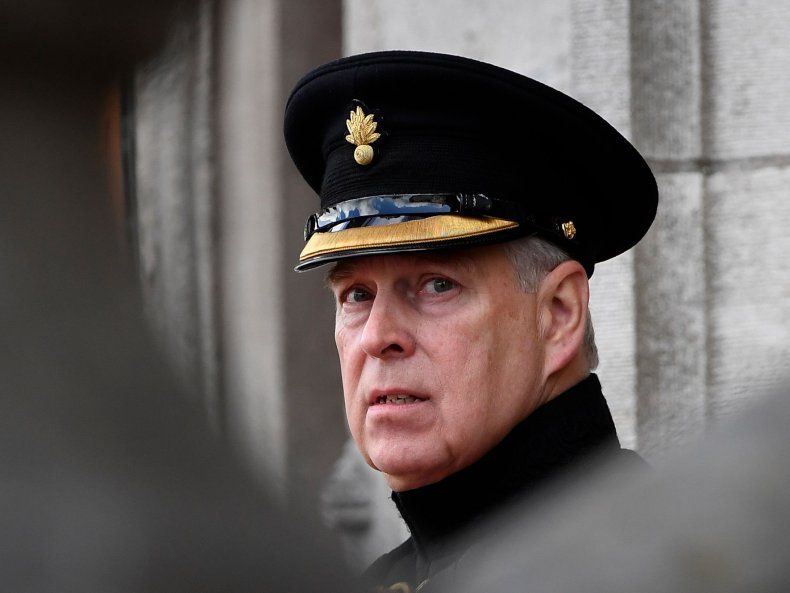 The duke appears to be attempting to distance himself from the British socialite, who was convicted of sex trafficking in December and introduced him to Epstein.
It comes despite the fact he told the BBC in November 2019: "On balance, could I have avoided ever meeting him [Epstein]? Probably not and that's because of my friendship with Ghislaine."
Neama Rahmani, a former assistant U.S. attorney and president of West Coast Trial Lawyers, said: "A jury trial is strategically advantageous for the prince because it requires Giuffre to convince six out of six jurors that she was sexually abused. Those are better numbers than convincing one judge in a bench trial."
He added that a settlement was unlikely because "Giuffre has been vocal about wanting to tell her story."
He said: "Even if the terms of the settlement are confidential and do not contain any admission of liability, the public will perceive a settlement as proof that the prince is a child abuser, especially after he denied having any sexual contact with Giuffre.
"The only way the prince can restore his tarnished reputation is to go to trial and to win."