Prince Andrew Makes Rare Royal Intervention In British Politics By Entering Brexit Debate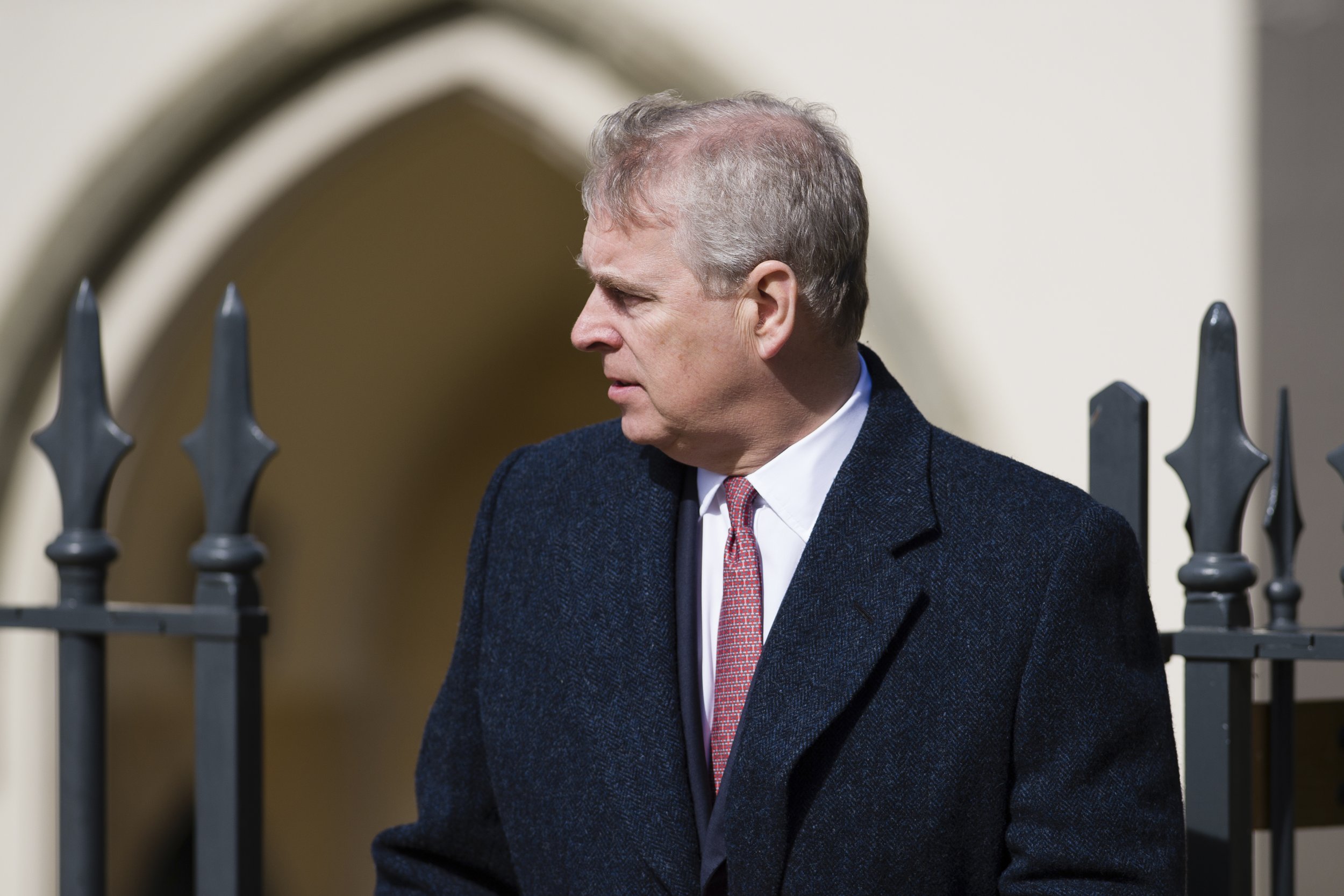 A member of Britain's royal family has made a rare foray into politics—on the subject of Brexit—warning businesses of uncertainty and urging them to seize new opportunities.
Prince Andrew, who holds the title of Duke of York and is Queen Elizabeth II's second son, told the BBC that Brexit brought both downsides and upsides.
"You can either look at it as a glass half-empty—which is: 'Oh my God, why have we done this?'" he said. "Or you could look at it as a glass half-full, which is: 'Ok, that's where we are. There are opportunities that we've got to make.'"
"So...you may lose one thing but you may gain something else," he added. "The world is your oyster."
There is no formal reason why members of Britain's royal family should not get involved in politics, apart from the Queen who must remain neutral as head of state.
But it is highly unusual for royals to involve themselves in political events because members of the family are aware of their high profile and unelected status.
Andrew said that British business "should be engaging with as many different markets as we possibly can and looking at the best of things rather than necessarily the worst of things."
He said the 52 nations of the Commonwealth, a successor organization to the British empire, formed a potentially rich new market for Britain.
"We've been concentrating on 27 countries, if you take that as an internal market," Andrew said, referring to the other member states of the EU and its single market free trade area.
"There's an external market that's a lot bigger, and many businesses hadn't looked over that garden fence to some extent.
"And in my experience recently, businesses that look over the garden fence have gone: "Hmm, [the] grass is not quite as dark and unforgiving as you might expect.
"And actually, getting over the fence, there might be some fresh grass out there."
During the EU referendum campaign last year, representatives of Prince William, second in line to the throne, strenuously denied that he had made an intervention in favor of the pro-EU side after he said in a speech: "In an increasingly turbulent world, our ability to unite in common action with other nations is essential."