Prince Andrew Stripped of Titles With 'Queen's Approval,' Vows to Fight Lawsuit
Prince Andrew was stripped of his honorary military titles on Thursday, a day after a judge ruled he will face a civil trial on sex abuse allegations.
The Duke of York's royal patronages were also handed back to his mother Queen Elizabeth II with her "approval and agreement."
Newsweek has been told the decision to strip him of the roles was also with the prince's agreement and a source close to him said he will fight the case against him.
It represents a significant change in policy from Buckingham Palace which had previously maintained the positions were in abeyance after Andrew stepped back from public life in November 2019 following a problematic interview with the BBC.
It all comes as Prince Andrew must choose whether to give testimony to a civil lawsuit accusing him of raping then 17-year-old Virginia Giuffre who says she was a Jeffrey Epstein trafficking victim.
A Buckingham Palace statement read: "With The Queen's approval and agreement, The Duke of York's military affiliations and Royal patronages have been returned to The Queen.
"The Duke of York will continue not to undertake any public duties and is defending this case as a private citizen."
Judge Lewis Kaplan on Wednesday ruled Prince Andrew will face a civil trial on allegations Virginia Giuffre was forced to have sex with him by Jeffrey Epstein and Ghislaine Maxwell when she was 17.
She says she feared for her life if she did not comply. Andrew denies having had sex with her and appears intent on fighting the case.
The prince had attempted to have the case thrown out on the basis of a $500,000 settlement agreement Giuffre signed with Epstein in 2009.
However, the judge ruled he did not have the right to enforce the contract as it was not clear that the text was intended to include him.
A source close to the Duke of York told Newsweek: "Given the robustness with which Judge Kaplan greeted our arguments, we are unsurprised by the ruling.
"However, it was not a judgement on the merits of Ms Giuffre's allegations. This is a marathon not a sprint and the Duke will continue to defend himself against these claims."
The next step for the prince will be a deposition under oath at which Giuffre lawyer's will be able to ask him detailed questions.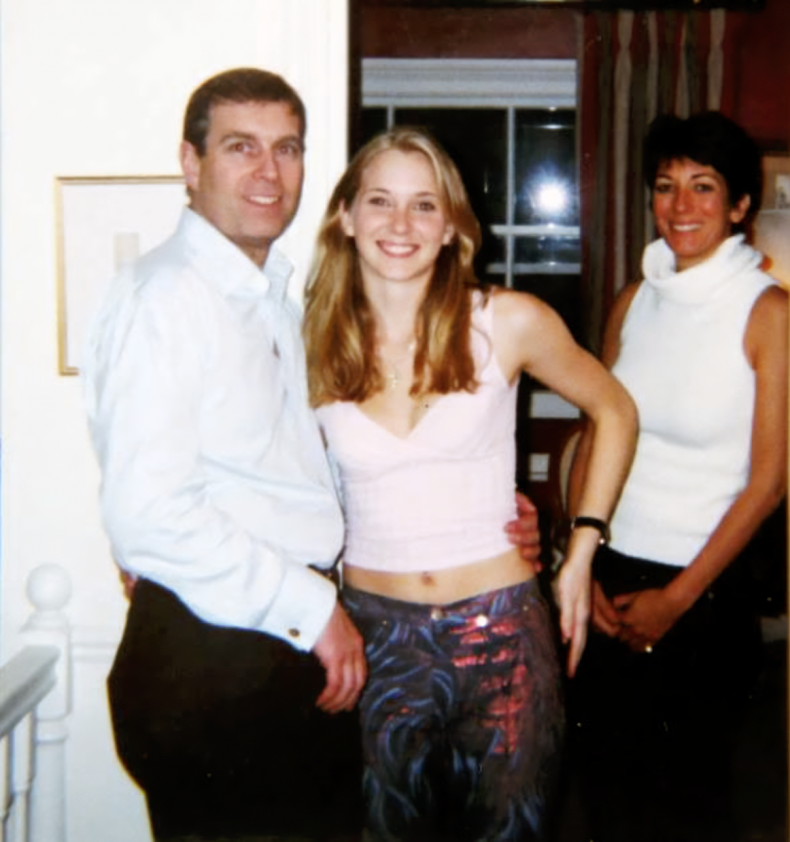 Royal author and former government minister Norman Baker told Newsweek: "It is absolutely right that Andrew has now returned his military titles to the Queen.
"It had become an embarrassment all round, not least for the military, for him to continue for example to be colonel-in-chief of the Grenadier Guards.
"The fact that the Palace is now describing him as a private citizen in respect of his court case tells us he has well and truly been chucked under the royal bus, yet the royal family cannot escape the immense damage that will increase as the American court case progresses.
"Can he now even stay as Duke of York, or having been marched up that hill by the Queen, will he be marched down again?"
Peter Hunt, a former BBC royal correspondent, wrote on Twitter: "Brutal. The Windsors have shown that when the institution is under threat, dynastic preservation trumps flesh and blood."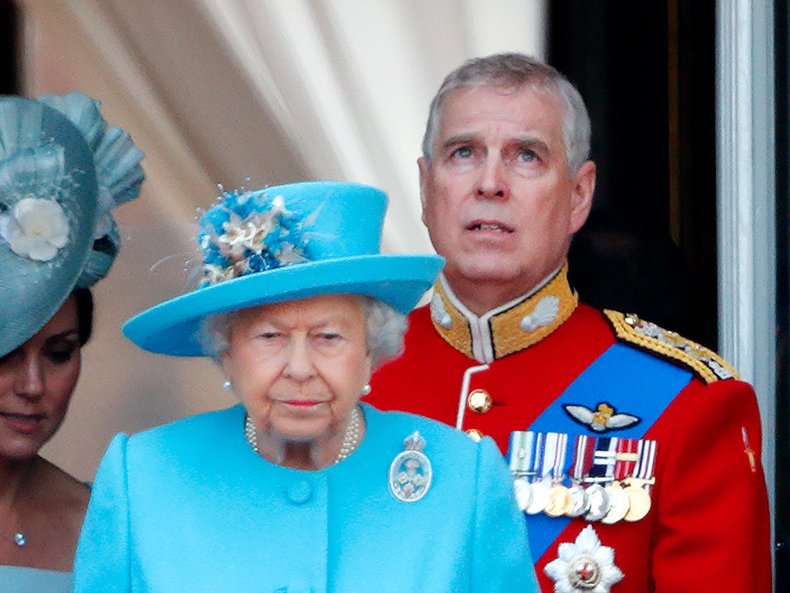 Prince Andrew's Military Titles
Colonel of the Grenadier Guards
Honorary Air Commodore of RAF Lossiemouth
Colonel-in-chief of the Royal Irish Regiment
Colonel-in-chief of the Small Arms School Corps
Commodore-in-chief of the Fleet Air Arm
Royal Colonel of the Royal Highland Fusiliers
Deputy Colonel-in-chief of the Royal Lancers
Royal colonel of the Royal Regiment of Scotland