How Prince Andrew Tell-All Could Be Used in Jeffrey Epstein Deposition
Prince Andrew is set to be questioned under oath by lawyers for the woman who has accused him of sexual misconduct—and there are already signs they may refer to his car-crash interview about the allegations.
The Duke of York is preparing to fight a civil lawsuit brought by Virginia Giuffre, who claims he had sex with her when she was a 17-year-old trafficking victim of Jeffrey Epstein. Andrew, who will have to give a deposition, has always denied the allegations.
The prince famously told the BBC in November 2019 that Giuffre's account must be false because he had a medical inability to sweat at the time.
This was in response to her description of him sweating profusely on a night when she alleges that she was forced to have sex with him.
Giuffre's lawyers have already requested documentary evidence to back up the prince's account of his rare condition and have been told he has none in his possession.
However, this is just one of a number of statements Andrew made to Emily Maitlis on the BBC's Newsnight that the attorneys may wish to ask about.
No date has yet been set for the deposition but the request was formally made by Giuffre's lawyers in November, according to court records.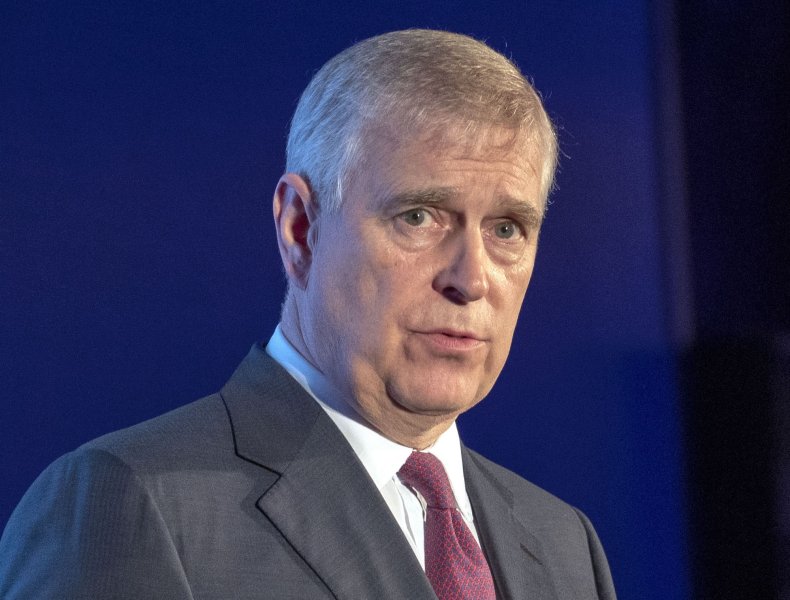 Sweating
Giuffre told BBC current affairs show Panorama in 2019 that she had danced with the prince at celebrity nightclub Tramp.
She said: "He is the most hideous dancer I've ever seen in my life. It was horrible and this guy was sweating all over me. His sweat was like it was raining basically everywhere."
However, Prince Andrew told Maitlis: "There's a slight problem with the sweating because I have a peculiar medical condition which is that I don't sweat or I didn't sweat at the time and that was it."
He added that this was caused by "an overdose of adrenalin in the Falklands War," which meant "it was almost impossible for me to sweat."
He said: "And it's only because I have done a number of things in the recent past that I am starting to be able to do that again."
Giuffre's lawyers may want to question not only how the prince learned about the condition but also what "things" he did to reverse it.
After the interview, British tabloids published various paparazzi pictures of Andrew taken at parties, with one Daily Mirror headline suggesting they showed him "glistening in sweat."
Giuffre's lawyers may wish to ask the duke whether this phrasing is accurate and the pictures do indeed show him sweating.
Hugging
Prince Andrew has also challenged the reliability of a photograph that Giuffre has submitted to the court, which shows him with his arm around her.
She says Epstein took the picture on her disposable camera at Ghislaine Maxwell's London townhouse on the night she was made to have sex with Andrew.
However, the prince told the BBC: "I'm terribly sorry but if I, as a member of the royal family, and I have a photograph taken and I take very, very few photographs, I am not one to, as it were, hug and public displays of affection are not something that I do."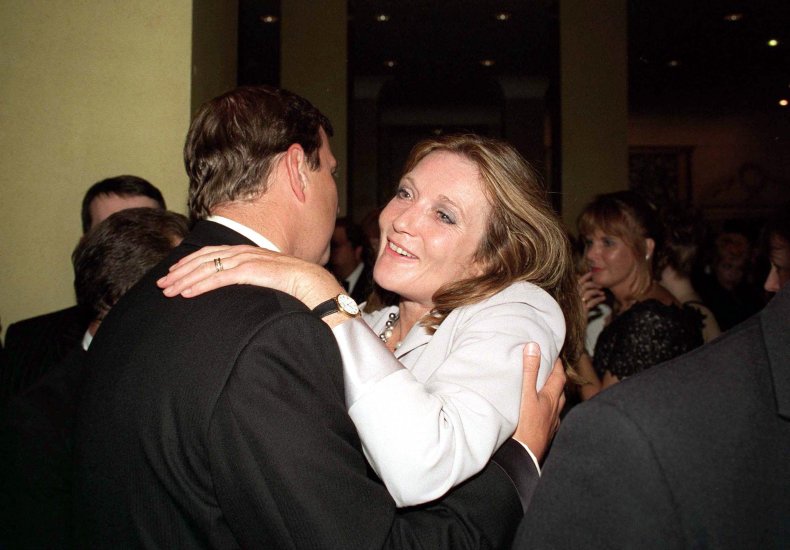 However, U.K. tabloid newspapers again delved into the archives of paparazzi shots and found images of the duke with his arms around the waist of socialite Chris Von Aspen at a party in St. Tropez in July 2007.
In one photo, she appears to be trying to lick his face while in another she grins and stares into his eyes as he has the back of her head cradled in his hands.
Photos from a separate 2007 party show the duke dancing with Canadian actress Pascale Bourbeau, with his arm around her waist and her hand around the back of his neck.
Giuffre's lawyers may want to ask Andrew to explain his remark in the context of these images, all credited to Coleman-Rayner—incidentally the same agency that Thomas Markle co-operated with in the run-up to the wedding of his daughter Meghan to Prince Harry.
Partying
Prince Andrew was asked by Maitlis about his former nickname in the media, "the Party Prince."
The duke said: "Well, I think that's also a bit of a stretch. I don't know why I've collected that title because I don't… I never have really partied.
"I was single for quite a long time in the early '80s but then after I got married I was very happy and I've never really felt the need to go and party and certainly going to Jeffrey's was not about partying—absolutely not."
However, the biography Prince Andrew: Epstein, Maxwell and the Palace describes how he was photographed in 2001 on a yacht in Thailand where Epstein was also a guest.
Author Nigel Cawthorne wrote: "Then in January 2001, two months before Giuffre's alleged meeting, he was photographed on board a luxury yacht off Phuket surrounded by a bevy of topless beauties."
The book described how the prince visited a "go-go bar" with the motto "good food, cold drinks, hot girls."
Even Getty Images, a picture agency not known for intruding into private moments, has pictures of the prince next to a topless woman at a Lunar New Year party for Hong Kong financier Andy Wong in 2002, the year after the events alleged by Giuffre.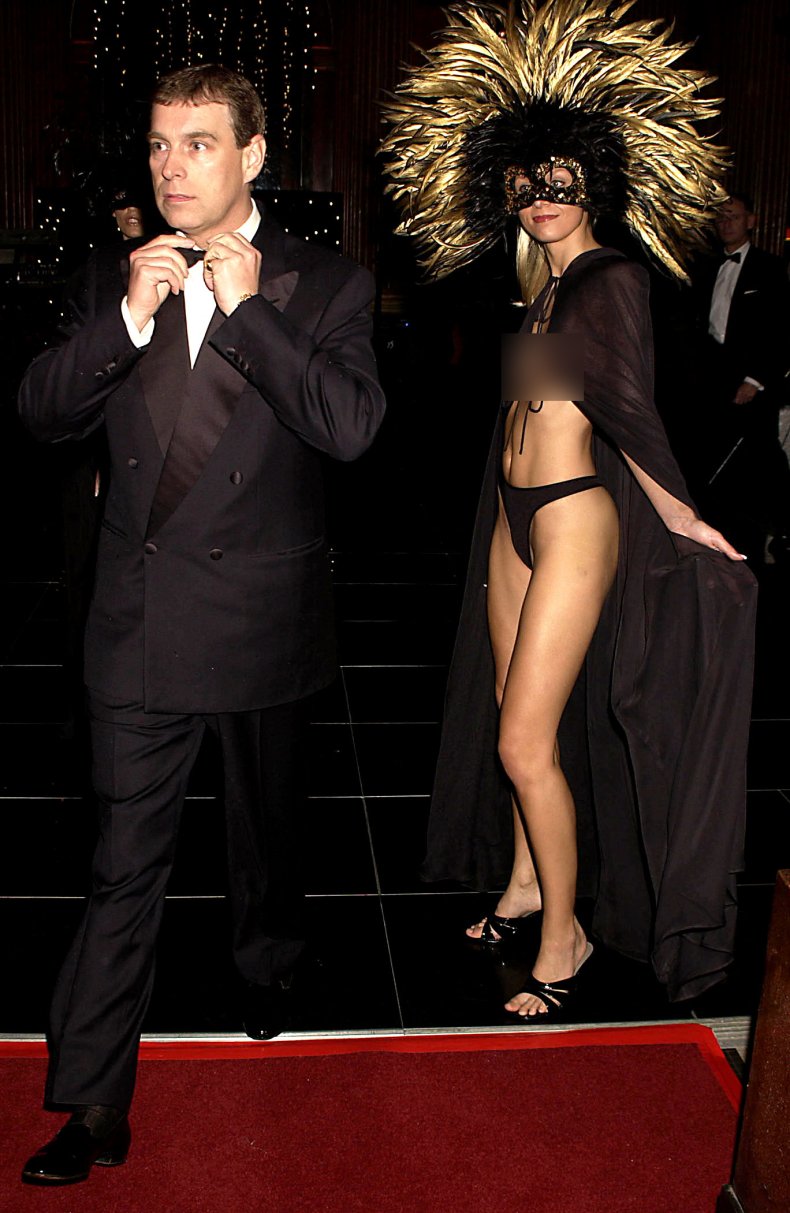 Pizza Express
The duke said he could not have met Giuffre at Tramp nightclub on the night she says they had sex, citing a trip to a Surrey branch of restaurant chain Pizza Express.
He told Maitlis: "On that particular day that we now understand is the date which is the 10th of March, I was at home.
"I was with the children and I'd taken Beatrice to a Pizza Express in Woking for a party at I suppose sort of 4pm or 5pm in the afternoon.
"And then because the duchess was away, we have a simple rule in the family that when one is away the other one is there. I was on terminal leave at the time from the Royal Navy so therefore I was at home."
The Pizza Express party in itself is unlikely to provide an alibi since Tramp currently opens at 7pm and closes at 3am.
However Giuffre's lawyers may wish to challenge his contention that he stayed at home after the trip to Woking.
They have requested testimony from Shukri Walker, who says she saw the prince at the nightclub in 2001.
A court filing reads: "Ms. Walker has stated publicly in the press that she was a witness to [Prince Andrew's] presence at Tramp during the relevant time period with a young woman who may have been [Giuffre].
"Ms. Walker has therefore stated herself that she is a potential witness, and would thus be relevant to this dispute because [Giuffre] contends that [Prince Andrew] abused her in London after visiting Tramp together, while [Prince Andrew] denies being at Tramp on the night in question or having ever met [Giuffre]."