Prince Andrew Was in Club With Jeffrey Epstein and 'Young Girl,' Witness Says
Prince Andrew was partying with Jeffrey Epstein and a "young girl" on the night Virginia Giuffre says they had sex, according to a new witness.
The Duke of York has said he could not have been there because he was at Pizza Express that afternoon with daughter Princess Beatrice, on March 10, 2001.
He told the BBC in November that ex-wife Sarah Ferguson was away that night and said they had an agreement that any time one was away the other would stay at home.
However, Virginia Giuffre has said they partied at London nightclub Tramp and then went back to Ghislaine Maxwell's townhouse where Epstein forced her to have sex with the prince.
Shukri Walker told The Sun: "When I watched the BBC interview and saw Prince Andrew deny knowing Virginia, saying he has no recollection of that night I had to come forward.
"Because I was there and I do have a recollection of it."
She added: "I remember him dancing and chatting with the young girl."
Walker says she was out dancing with a male friend when she accidentally trod on Prince Andrew's foot.
She told the newspaper: "I said, 'I'm sorry'.
"And he was smiling. He said, 'No problem'. My companion said that the man who I stood on was actually Prince Andrew.
"I'd never seen a prince in my life before. I just stood and looked at this man, thinking, 'Oh my goodness. It's a real prince.'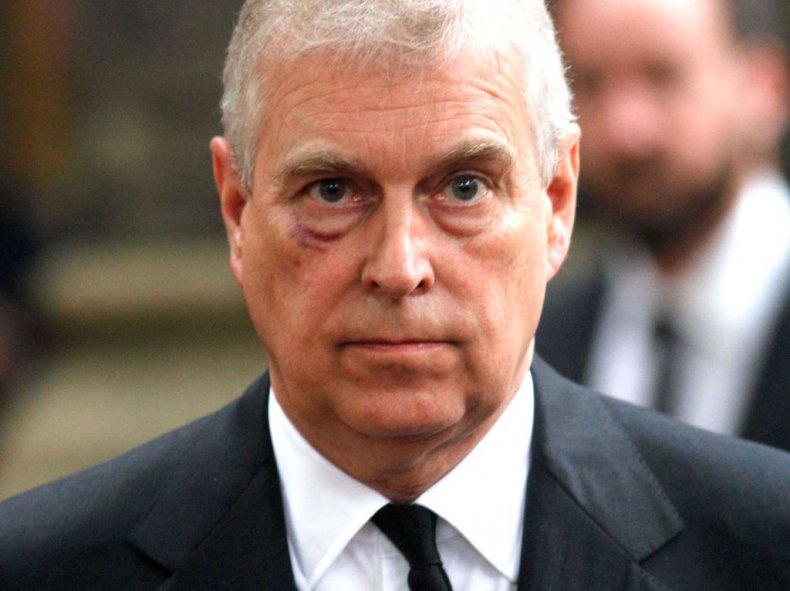 "He was smiling a lot, most of the night.
"He looked like he was having a great time. And he was with this young girl who was close to my own age, perhaps even a bit younger than me.
"They were not that alone. They were with the woman who has just been arrested, Ghislaine Maxwell, and Epstein.
"I will never forget the night because I was told this is a real prince.
"That's the moment that stood out for me. I don't think I would have remembered otherwise."
However, she said she did not believe Giuffre was enjoying herself in the same way and looked like she could be drunk.
Walker said: "I do remember the little girl perhaps was a little bit drunk or just had a weird expression, an awkward expression.
"But she wasn't smiling, it was the opposite of smiles."
She described how Andrew's table had one or two ice "coolers" with bottles in and said they were "getting special treatment."
Giuffre has said she remembers the prince sweating but he has said this was not possible due to a rare medical condition arising out of PTSD from his military service in the Falklands War.
Walker, a trafficking victim herself, says she is not sure whether he was sweating but she does remember him wiping his face.
She told The Sun: "He was using the back of his hand. I don't know with all honesty if he was wiping it because he was sweating or just touching it.
"But he wiped at his forehead with the back of his hand when he was dancing several times.
"I remember he was dancing with the young girl and chatting with her throughout the night."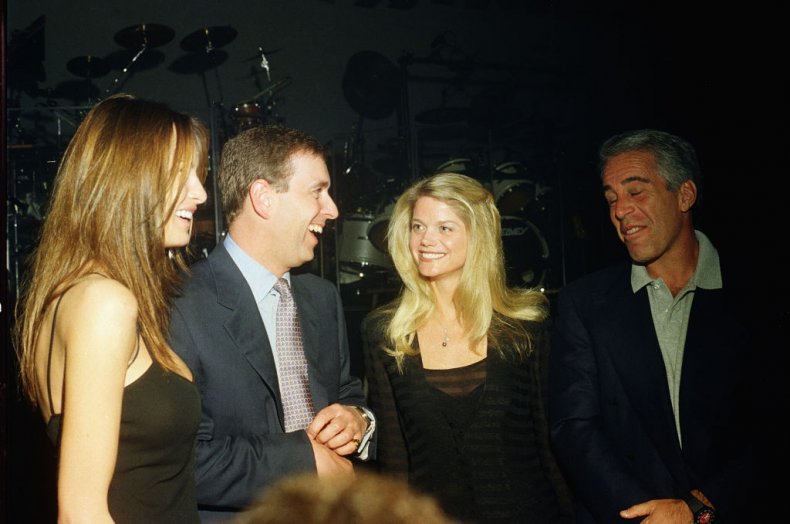 The Department of Justice has made a formal request to the U.K. Home Office for Prince Andrew to submit evidence to the Epstein investigation.
The duke's lawyers say he has several times said he would give a statement but has not been taken up on the offer.
They insist he is a witness not a target of the investigation, which last month saw his friend Ghislaine Maxwell charged with a 17-page indictment of grooming and perjury offenses.
Walker is from Somalia but was a refugee in Kenya when she was trafficked to Italy and then to London.
Attorney Lisa Bloom, who represents some of the alleged victims, told The Sun Walker initially approached her offering the eyewitness account of Andrew's night at Tramp.
She said: "All she wanted was to get her story to the FBI as a witness to help Virginia.
"So she wasn't seeking any money from anyone. She wasn't looking to bring a lawsuit."
She added: "Absolutely they should investigate him.
"You know, if it walks like a duck and talks like a duck, it's probably a duck and this duck spent a lot of time with Epstein.
"And Andrew's story always seemed so shady to me.
"He has not released any documents, calendars or journals that would show where he was."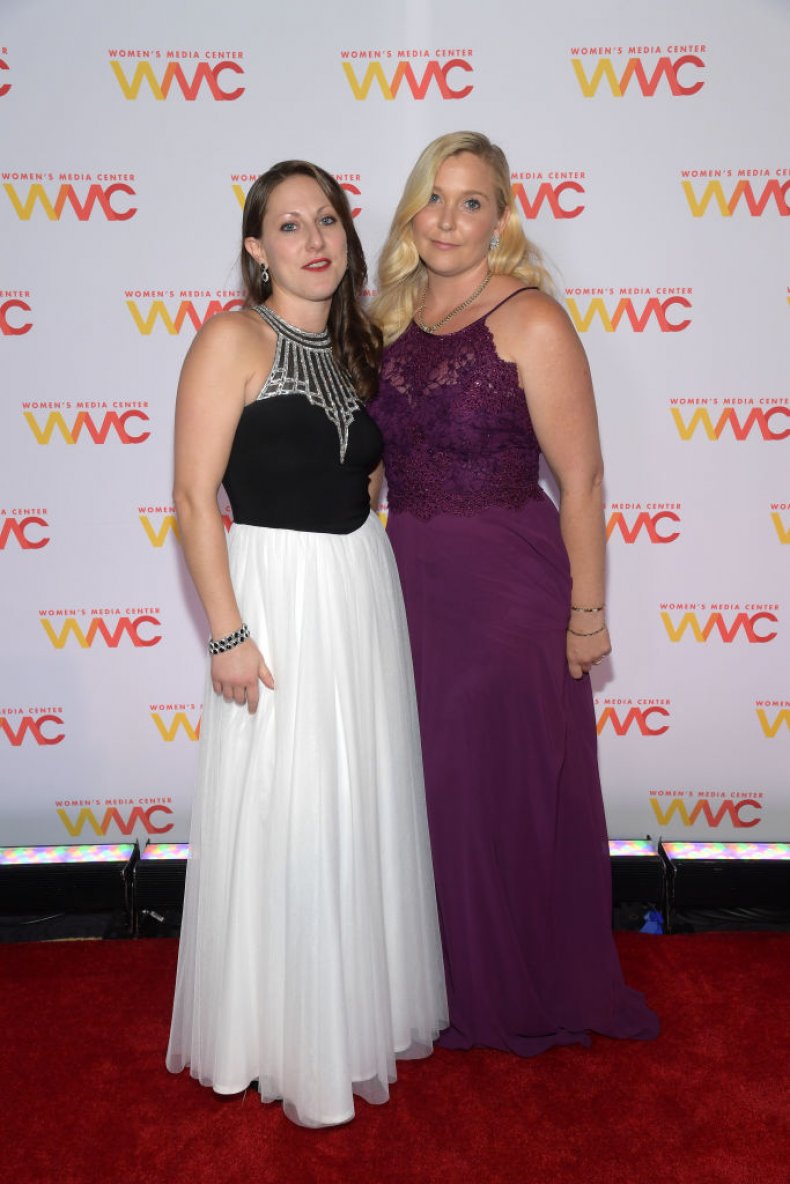 She said the FBI indicated they did not need Walker's evidence.
Andrew was asked whether he danced with Giuffre at Tramp that night during an interview with the BBC's Emily Maitlis in November.
He said: "No, that couldn't have happened because the date that's being suggested I was at home with the children."
He added: "On that particular day that we now understand is the date which is the 10th of March, I was at home.
"I was with the children and I'd taken Beatrice to a Pizza Express in Woking for a party at I suppose sort of 4:00 or 5:00 in the afternoon.
"And then because the duchess was away, we have a simple rule in the family that when one is away the other one is there."
The prince denies having had sex with Virginia Giuffre when she was a 17-year-old trafficking victim.
Maxwell has pleaded not guilty and awaits trial in July 2021.
Epstein died in prison in August last year while awaiting a new trial.
A friend of the prince said: "It's interesting to see how many people have razor-sharp recollections of events that took place some 20 years ago — it's difficult to believe that these events can be remembered with such clarity at this distance."