Prince Andrew's birthday bell ringing tribute has been cancelled due to COVID—as Britain's most famous royal church avoids a post-Jeffrey Epstein scandal, Newsweek can reveal.
Westminster Abbey holds a special place in history as the venue for Queen Elizabeth II's wedding, Princess Diana's funeral and Prince William's wedding to Kate Middleton.
However, there was criticism last year after its bells were rung on February 19 to mark Prince Andrew's 60th birthday even though he had stepped back from royal duties in disgrace.
Just three months earlier, the Duke of York had given a car crash interview to the BBC's Emily Maitlis in which he failed to say he regretted his friendship with the convicted pedophile.
There were discussions within the Abbey over the summer about slimming down the bell ringing schedule so that it would only include Queen Elizabeth II, Prince Philip, Prince Charles, Prince William and Prince George' birthdays, a source told Newsweek at the time.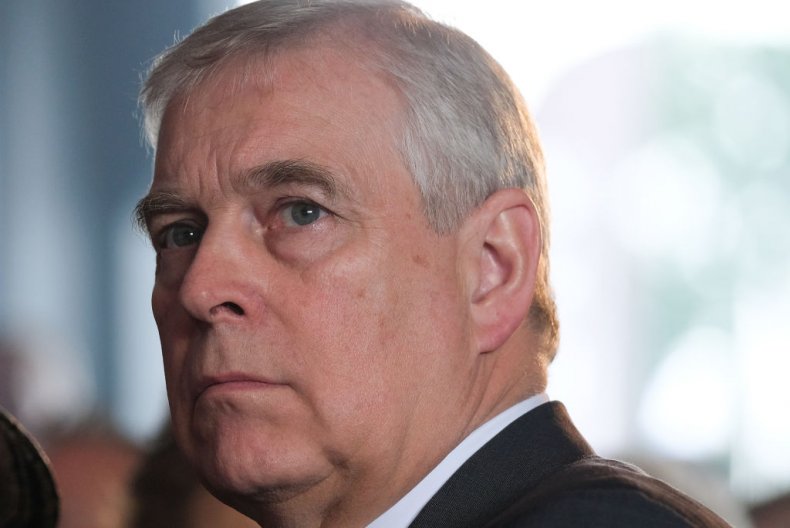 However, coronavirus restrictions have now ruled out all bell ringing until at least March—meaning no decision on whether to cancel Andrew's birthday bells will need to be taken until the schedule for next year is produced.
An Abbey source told Newsweek: "There won't be any bell ringing at least until March and even then it would be very dubious I would have thought."
Britain was yesterday plunged into a full national lockdown with cabinet minister Michael Gove today saying restrictions may not be eased until March, later than Andrew's birthday on February 19.
Quoted on Sky News, Gove said: "I think it's right to say that as we enter March we should be able to lift some of these restrictions, but not necessarily all."
The strictest lockdown rules will be reviewed on February 15 but even a partial relaxation would not enable Andrew's birthday tribute.
Sources close to Prince Andrew's legal team told Newsweek in October: "It is his intention to return to public duties."
As a "royal peculiar," the Abbey comes under the direct jurisdiction of the Monarchy meaning any future decision on whether to ring the bells for Andrew will have to be taken in consultation with the Royal Household.
However, when his birthday bell ring was initially included in a schedule over the summer it triggered negative publicity from organizations ranging from Vanity Fair to Fox News.
In the summer Nigel Cawthorne, author of biography Prince Andrew, Epstein and the Palace, told the Daily Express: "There was an enormous uproar at the beginning of the year when the Government requested that local councils celebrate Prince Andrew's 60th. In the end it didn't happen, though the bells of Westminster Abbey did ring.
"Although the Queen is the supreme governor of the Anglican church, she cannot tell the churches what to do on her own.
The exception is Westminster Abbey, which falls directly under her responsibility. It would be a major sign of displeasure if she failed to ring the bells again for his 61st birthday."
Back in February last year, there were also plans to fly the flag for the prince at council buildings across Britain.
Graham Smith, chief executive of anti-monarchy campaign group Republic, said at time: "This is crass and offensive, and even at the best of times it is nonsense to be flying flags for Andrew's, or anyone else's, birthday."
An Abbey statement, reported by Reuters in February, said: "Westminster Abbey is a Royal Peculiar and the bells are rung for the birthdays of HM The Queen and HRH The Duke of Edinburgh; their children; and ... The Duke and Duchess of Cambridge and their children."
The Abbey website states: "Following the latest guidelines from the Church of England and the Central Council of Church Bell Ringers, ringing at the Abbey by our volunteer bell ringers is currently suspended during the coronavirus outbreak."