Prince Andrew's Witness Testimony Could Spark Extradition and 'Rip Open The Abyss for the Monarchy,' Biography Claims
Prince Andrew's witness testimony on Jeffrey Epstein could lead to charges and "rip open the abyss for the monarchy," a new biography claims.
Royal author Nigel Cawthorne warns in upcoming book Prince Andrew: Epstein and the Palace how the FBI may not stop at a witness testimony.
The U.S. Department of Justice wants to force the Duke of York to give an interview under oath, but is currently treating him as a witness not a suspect.
They could change that assessment based on his answers to questions, if they are able to force him to take the stand at a Magistrate's Court in Britain.
Cawthorne writes: "Being subpoenaed as a witness may, however, be the least of the duke's worries.
"John Schiller, a lawyer representing [Virginia] Giuffre, warned that Andrew would be the target of an FBI investigation and not just as a witness 'because he is accused of participating in a sex trafficking ring.'
"If the federal prosecutors could show reasonable suspicion, Prince Andrew could face extradition to the U.S. to face federal charges. If this ever came to pass, it would rip open the abyss for the monarchy."
The prince this week accused Geoffrey Berman, U.S. Attorney for the Southern District of New York, of treating him by "lower standards" than an ordinary citizen.
Berman responded by accusing Andrew of trying to "falsely portray himself to the public as eager and willing to cooperate" with the investigation.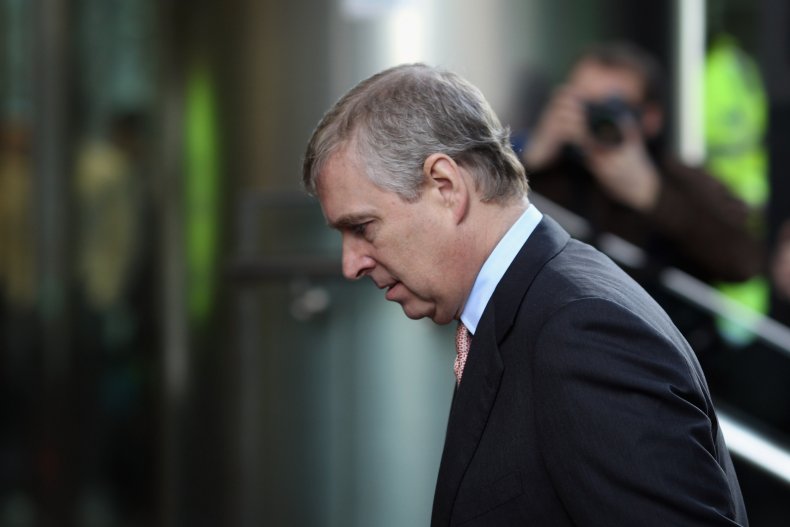 Epstein victim Virginia Guiffre claims the duke had sex with her three times while she was a 17-year-old trafficking victim.
Gloria Allred, attorney for some of Epstein's victims, told the BBC: "I think that Prince Andrew at this point has very little credibility. And I have a lot of suspicion about what he is saying, through his representatives.
"I don't have that same suspicion about the United States Attorney for the Southern District of New York, (Geoffrey) Berman. I think he is sincere that he wants to be able to interview and ask questions of Prince Andrew and this has been dragging on."
She added: "There shouldn't be conditions, there shouldn't be delay, there should be transparency, and the victims deserve the truth. This is very painful for them."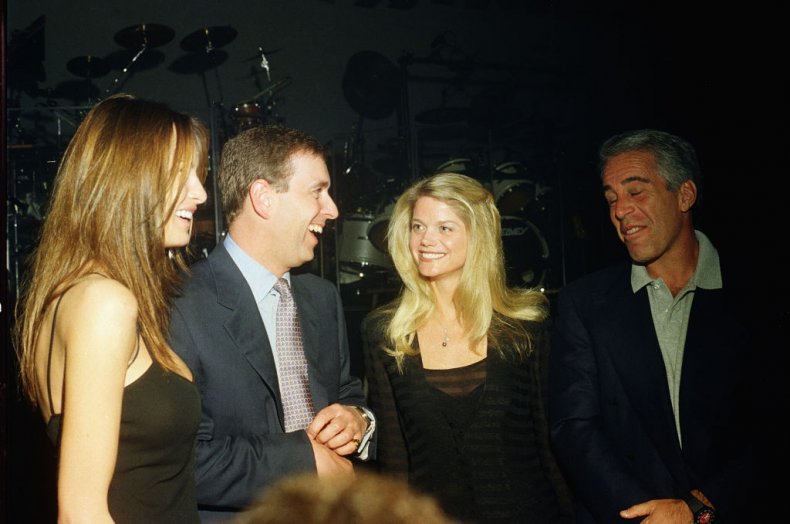 Andrew strongly denies sleeping with Guiffre and insists he has done nothing wrong.
Blackfords, Andrew's legal team, said in a statement this week: "Importantly, the DOJ advised us that the duke is not and has never been a 'target' of their criminal investigations into Epstein and that they sought his confidential, voluntary co-operation.
"In the course of these discussions, we asked the DOJ to confirm that our co-operation and any interview arrangements would remain confidential, in accordance with the ordinary rules that apply to voluntary co-operation with the DOJ.
"We were given an unequivocal assurance that our discussions and the interview process would remain confidential. The Duke of York has on at least three occasions this year offered his assistance as a witness to the DOJ."
Prince Andrew, Epstein and the Palace by Nigel Cawthorne is published by Gibson Square and available in the US from July 14 for $26.95, ebook $13.29.