Prince Andrew should be investigated by Parliament over a $2 million loan his banker friend repaid days after it was taken out, a former U.K. government minister has said.
Norman Baker, a former Liberal Democrat lawmaker, made the remarks after a 2017 credit application emerged, revealing the funds were approved on the strength of Queen Elizabeth II's reputation even though staff said it was "not in line with the risk appetite of the bank," according to Bloomberg, which first reported on the transactions.
David Rowland, a Conservative Party donor, transferred the same sum to Banque Havilland 11 days later, with the money earmarked to repay the loan, Bloomberg said.
Financier Rowland and his family are considered de facto owners of the bank, even though he has not been an executive, owing to their control of shares.
A High Court judge in an unrelated case recently ruled the bank's shares are "held subject to a discretionary trust of which the enforcer is David Rowland."
Prince Andrew has made several appearances on behalf of the bank, attending its opening in Luxemburg in his official capacity as a royal in 2009.
Speaking to Bloomberg, Baker said: "This demonstrates yet again that significant questions need to be asked about Prince Andrew's business dealings and his association with some dubious characters.
"Parliament should investigate this matter with some urgency."
An internal credit application document showed the loan was approved despite warnings in the hope of "further business potential with the Royal Family," according to Bloomberg.
It added: "While the (increased) loan is unsecured and granted solely against the credibility of the applicant, both his position and that his mother is the sovereign monarch of the United Kingdom should provide access to funds for repayment if need be."
Prince Andrew's £1.5 million ($2 million) loan was taken out in November 2017 and replaced a previous £1.25 million ($1.68 million) loan.
The duke had extended or increased the loan 10 times since 2015, most recently eight months earlier in March 2017.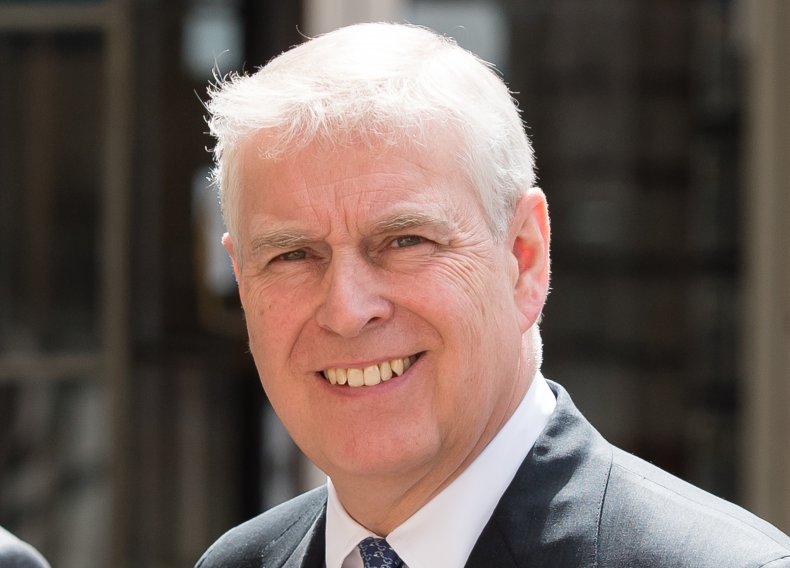 Under the new loan, which had an 8 percent interest rate, he had an extra £250,000 which was earmarked for "general working capital and living expenses," Bloomberg reported.
The new loan was due for repayment months later in March 2018 but was paid off within days.
Documents cited by Bloomberg show the money was routed through a Banque Havilland account belonging to Albany Reserves, which according to company filings has David Rowland as a director.
A recent judgement at the High Court in London in an unrelated case between the bank and Qatar described Rowland's links to the bank.
It read: "The Bank's shares are held subject to a discretionary trust of which the enforcer is David Rowland, an English businessman. A number of members of Mr Rowland's family are, or have at one time been, employees and/or directors of the Bank."
A spokesperson for the Duke of York told Newsweek, Prince Andrew, "is entitled to a degree of privacy in conducting his entirely legitimate, personal financial affairs, on which all appropriate accounting measures are undertaken and all taxes duly paid."
A spokesperson for Banque Havilland told Newsweek in a statement: "Due to relevant laws and regulations the bank cannot comment on alleged clients or transactions. Like all financial institutions, we are subject to routine inspections and audits and provide all necessary disclosures. Compliance with legal and regulatory requirements are the foremost priority of the bank. Any inference of wrongdoing is categorically denied."
David Rowland didn't respond to emails about the terms of the transfer, according to Bloomberg.
The new pressure on Prince Andrew comes after he was accused of rape in a civil lawsuit filed by Virginia Giuffre in New York.
Andrew denies the allegations. A civil trial is earmarked for Fall 2022.
Update 11/16/21, 6:30 a.m. ET: This article was updated with comment from Banque Havilland.