Prince Andrew's Lawyers Will Fear a Ghislaine Maxwell Plea Bargain
Prince Andrew's lawyers will fear a plea bargain struck between Ghislaine Maxwell and the FBI over Jeffrey Epstein, experts tell Newsweek.
The Duke of York has, for years, faced allegations he had sex with a 17-year-old trafficking victim, Virginia Giuffre, introduced to him by Epstein.
Prosecutors have lodged a formal request with the British government for his testimony as a witness, not a suspect.
Now Maxwell has been indicted on six counts relating to her convicted pedophile boyfriend's behavior before his death ten months ago.
The arrest opens up a potential new source of evidence even as the prince's lawyers continue to negotiate over what form his evidence will take.
Royal author Phil Dampier, who wrote Royally Suited: Harry and Meghan in Their Own Words, told Newsweek: "This is a bombshell for Prince Andrew and the whole royal family.
"He will obviously be worried about what Ghislaine is going to say and do.
"His lawyers will fear that she could attempt to do some kind of plea bargain and implicate not just Andrew but other influential figures."
The Associated Press today obtained the indictment against Maxwell filed in New York City.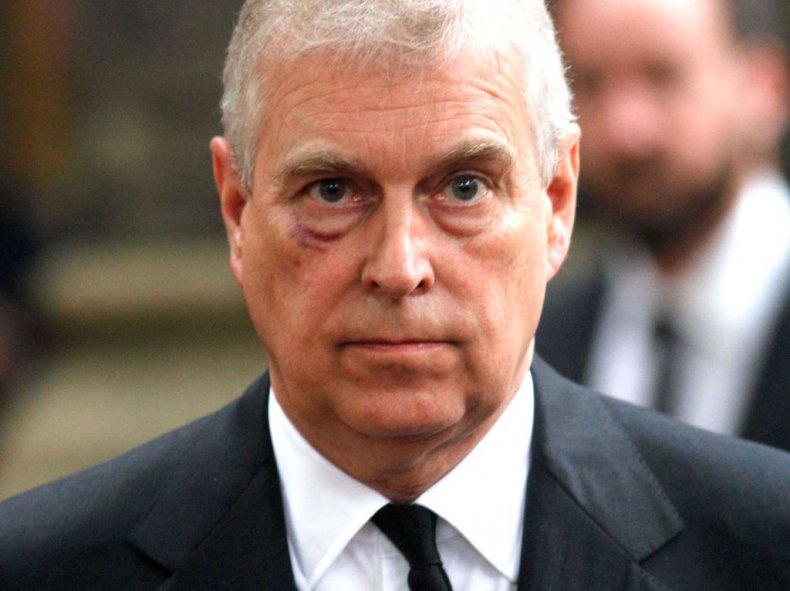 The six counts include encouraging underage girls to travel for the purpose of performing illegal sex acts, transporting minors for those purposes, conspiracy to carry out those plans and perjury.
Most of those charges relate to a period between 1994 and 1997, while the perjury offenses are alleged to have taken place in 2016.
Virginia Giuffre, formerly Roberts, says she was forced to have sex with Andrew three times in New York, London and Epstein's private island, in 2011.
Penny Junor, author of Camilla biography The Duchess, told Newsweek a trial for Maxwell could help the wider royal move past the scandal, if it brings a sense that justice has been served.
She said: "This whole story until it is resolved is going to affect the royal family in a negative way.
"I think getting hold of Ghislaine was the key to unlocking the whole thing.
"And so maybe this whole thing will come to an end sooner or later.
"Who knows what it will throw up and what the impact on Andrew will be. We just don't know at the moment.
"Even his lawyers are saying one thing, the FBI are saying another."
Nigel Cawthorne, author of Prince Andrew: Epstein and the Palace, told Newsweek: "The FBI are famously dogged in their approach to crime.
"When they announced the continuing of the investigation into crimes against minors after Jeffrey Epstein's death in August 2019 it was only a matter of time before they would arrest Ghislaine Maxwell for questioning, and, as it now seems, charging her with federal offences in the matter.
"It will come as a relief to victims that a court will now hear the matter and the full truth will finally see the light of day.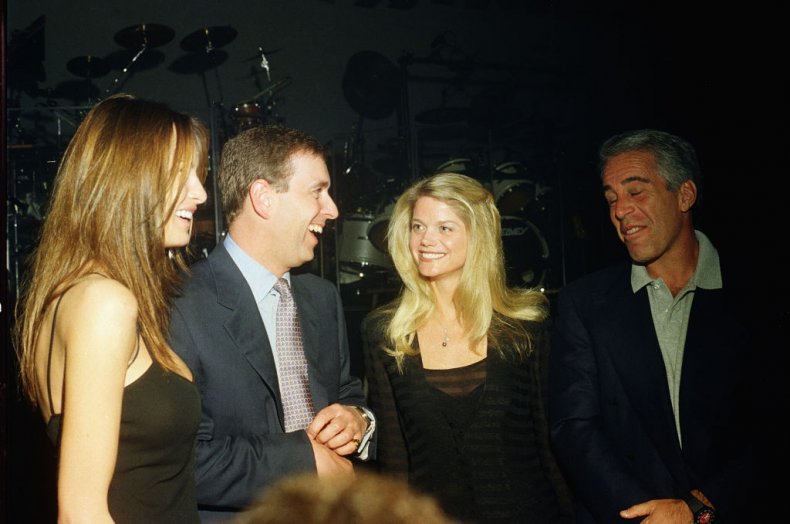 "Since New York Attorney Berman went public with his intentions to continue to pursue the matter many victims have come forward with serious accusations against Maxwell and the deceased Epstein, whereas Virginia Giuffre already bravely made them public in her 2015 defamation suit against Maxwell who had called her a liar."
Andrew has always denied the allegations against him.
His lawyers this month released a statement saying: "Importantly, the DOJ advised us that the Duke is not and has never been a 'target' of their criminal investigations into Epstein and that they sought his confidential, voluntary co-operation."
Newsweek reached out to the prince's team for comment on the arrest but he declined to comment.