Prince Andrew's Team 'Were Happy' With Career-Ending Jeffrey Epstein Interview
Prince Andrew's team were shocked at the public backlash over his car crash Jeffery Epstein interview after thinking it went well, according to the journalist who questioned him.
Emily Maitlis revealed courtiers "were happy" with the Duke of York's performance until Britain reacted to his comments on the BBC in November.
Queen Elizabeth II accepted her second son's resignation from public life after Andrew told Maitlis he did not regret his friendship with convicted child abuser Epstein.
He also claimed he was "too honorable" to break off his friendship with the deceased pedophile without telling him in person.
Maitlis revealed the inside story behind the interview after it was nominated in the news coverage category of the BAFTA television awards.
In an interview with the Radio Times, Maitlis said: "We know that the Palace was happy with the interview.
"We had plenty of engagement with them after it went out. I think their shock was not at the interview itself, but the reaction it caused in the days and weeks afterwards."
Prince Andrew has been accused of having sex with Virginia Giuffre when she was a 17-year-old trafficking victim.
Maitlis told the Radio Times: "We'd assumed that he'd want to show empathy to the victims or pin the blame on Jeffrey Epstein.
"We couldn't understand why he hadn't done that. We definitely thought he'd be spikier."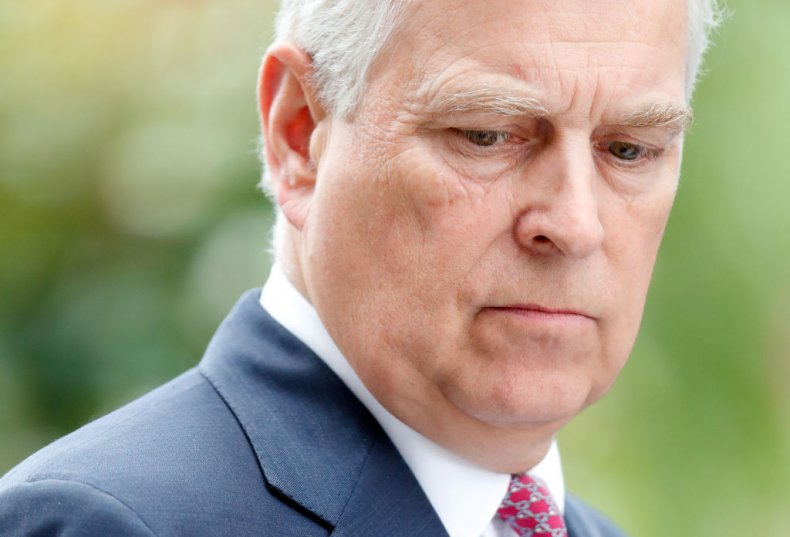 Among evidence against him, there is a photo of the Duke with his arms around her waist at the London townhouse of Epstein's ex-girlfriend Ghislaine Maxwell.
Giuffre also claims she remembers him sweating.
However, Andrew claimed in the interview that her account must be false because he could not sweat due to a rare medical condition, had never been to the part of Maxwell's house where the image was taken and could not remember meeting her.
Andrew told Maitlis: "Without putting too fine a point on it, if you're a man it is a positive act to have sex with somebody.
"You have to take some sort of positive action and so therefore, if you try to forget, it's very difficult to try and forget a positive action and I do not remember anything."
The veteran BBC interviewer said the project to get Andrew in front of a camera was a year in the making but she said she was amazed at the level of detail he went into.
Maitlis said she knew the interview would be explosive from as soon as the first few minutes.
She said: "First, he was tackling the subject matter head-on.
"Secondly, the lack of apology or any real expression of regret told me that the prince still believed that his actions had broadly been the right ones.
"And thirdly, the level of detail was unlike anything I was expecting."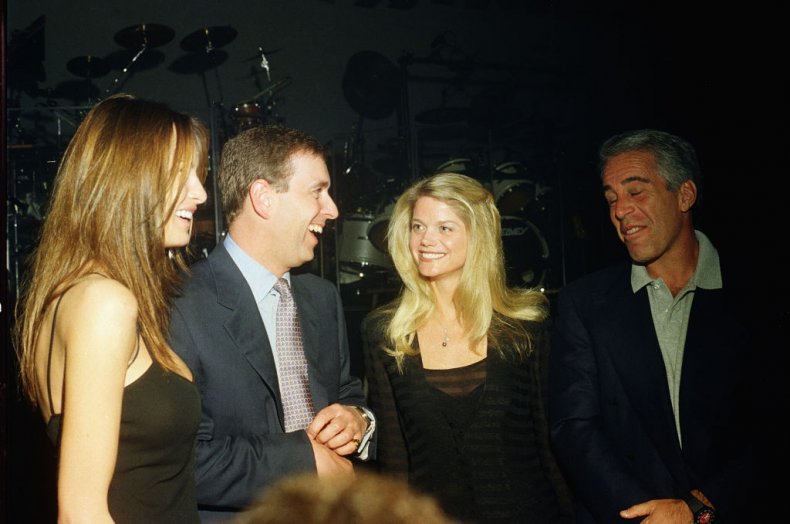 Prince Andrew is currently locked in a standoff with the Department of Justice over whether and how he will give evidence to the Epstein investigation.
Maxwell, his close friend, has been arrested and is currently facing a year behind bars before her trial begins in 2021.
She has pleaded not guilty to a string of grooming offenses and was denied bail.
Andrew denies wrongdoing and says he has made several offers to give a statement to U.S. prosecutors.