Prince's Entire Catalog Is Coming to Streaming Services Very Soon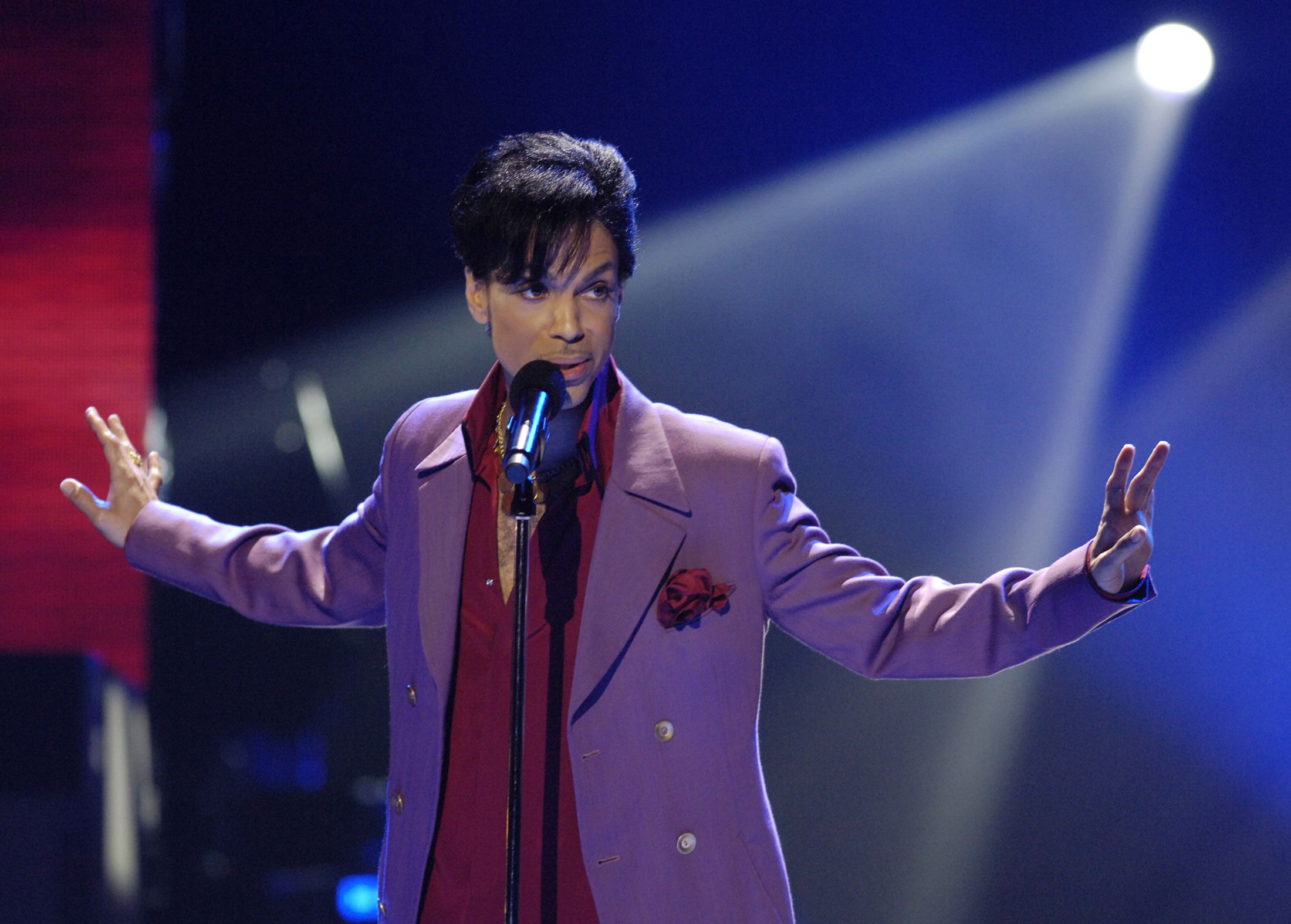 A source of frustration following Prince's tragic death last April was that it was particularly difficult to remember him through his music. Notoriously stringent when it came to licensing, his catalog was available to stream on Tidal, and any traces of his most popular songs had been scrubbed from YouTube. Fans could, of course, actually pay for his albums, but these days it's (sadly) hard to ask that much of the average music listener.
Related: Beyoncé, Adele lead 2017 Grammy nominations
Many have recently speculated, however, that Prince's music may be made available in time for the Grammys. This week purple Spotify advertisements appeared in New York and London, leading many to believe that the late musician's music may indeed be coming to the popular streaming service soon. The rumors were true. According to the New York Post, Warner Music has indeed struck a deal to make Prince's entire catalog available to stream on February 12, the night of the Grammys.
Though Warner Music owns the rights to most of Prince's music, there are potentially thousands of unreleased recordings the artist kept in his "vault" of music. In October, Billboard reported that Prince's estate was looking to sell the archive's contents for $35 million. For now, users of Spotify, Apple Music, Google Play and other services will have to make do with classic albums like Purple Rain, 1999 and his 1979 self-titled debut.
Prince's music had been available on Spotify and other streaming services until July of 2015, when he decided to give Tidal exclusive rights. "Prince's publisher has asked all streaming services to remove his catalog," Spotify said at the time. "We have cooperated with the request, and hope to bring his music back as soon as possible."
It took 19 months and a lot of negotiation, but Spotify will finally be able to offer Prince's music to subscribers, and just in time for the Grammys, where an all-star tribute to Prince is expected to take place. Bruno Mars, Rihanna and The Weeknd have all been rumored to perform in celebration of the Purple One. Fortunately, for the first time in a while, fans will also be able to jam out to the original recordings with ease.