Prince Charles and Camilla, Duchess of Cornwall, will celebrate their 15th wedding anniversary together tomorrow, now that both have cleared a period of isolation due to the coronavirus.
The celebration comes after an anxious period when the Prince of Wales, 71, was diagnosed with coronavirus at the end of March. He beat the disease with only mild symptoms and emerged from isolation on March 30.
The duchess, 72, was cooped up alone for longer as health advice in Britain calls for a two week seclusion for those with no symptoms who have come into contact with a known case.
Camilla emerged from her isolation earlier this week, leaving the couple free to mark 15 years of marriage together at Scottish retreat Birkhall.
The reunion will likely have been a relief for Prince Charles, who spoke of his loneliness battling coronavirus in a video to Britain last week.
He also revealed he was feeling cut off, with palace insiders confirming this was because Camilla was still completing her isolation.
Prince Charles said last week: "Having recently gone through the process of contracting this coronavirus, luckily with relatively mild symptoms, I now find myself on the other side of the illness but still in no less a state of social distance and general isolation.
"As we are all learning, this is a strange, frustrating and often distressing experience, when the presence of family and friends is no longer possible and the normal structures of life are suddenly removed."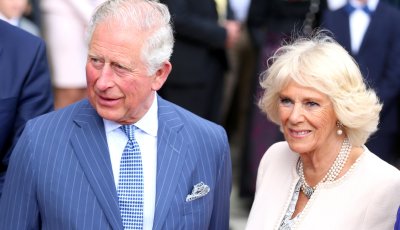 Camilla has been keeping busy at Birkhall where she helped the Royal Voluntary Service in her capacity as president by getting on the phone to an 83-year-old named Doris who has been self isolating.
The duchess said in a statement: "Everyone working in the NHS is under unimaginable pressure day and night in this crisis. I feel sure that the presence of so many wonderful volunteers will encourage, as well as support, them. I salute each one of you - and thank you with all my heart."
More than 750,000 people have signed up to help the NHS in Britain, with roles including helping call those in isolation, pick up prescriptions, take people to hospital and deliver supplies to medics.