Prince Charles and Camilla Visit New Zealand's founding site of Waitangi
Today, HRH Prince Charles affirmed the British monarchy's commitment to the Treaty of Waitangi during his royal visit to New Zealand.
Accompanied by his wife Camilla, the Duchess of Cornwall, the Prince of Wales received a formal welcome from the Māori, known as pōwhiri, and listened to speeches from elders at the Waitangi Treaty Grounds in Waitangi. Following this, he confirmed that future generations would honor the Treaty.
According to NZ History, the Treaty of Waitangi is "a broad statement of principles" that founded New Zealand as nation state and saw the Māori cede the sovereignty of the country to Britain. The document has three articles, which includes the Māori giving the British Crown an "exclusive right to buy lands they wish to sell" with the Māori provided with the "rights and privileges of British subjects."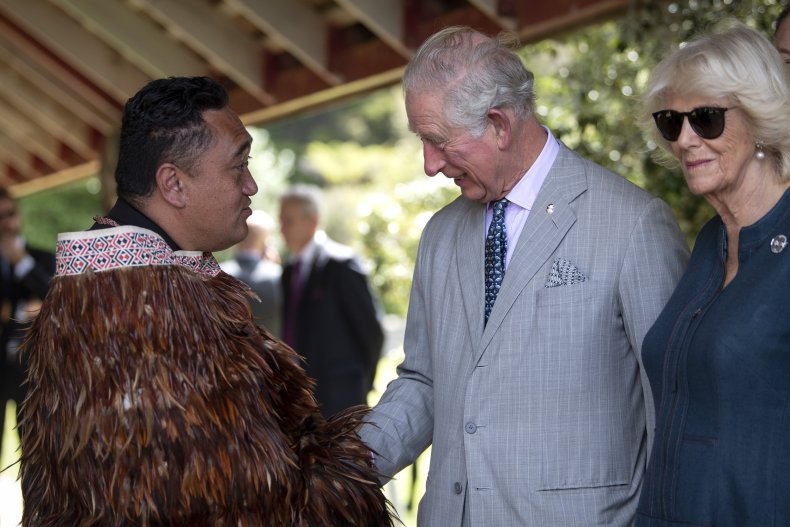 Ngati Kawa Taituha, chairman of the Waitangi Marae of the Maori people and cultural ambassador of the Waitangi Treaty Grounds, told Reuters that the royal visit signaled steps forward in the country being open to the Treaty: "There's a huge shift occurring in Aotearoa (New Zealand) at the moment which is causing a reawakening within the hearts, minds and souls of our people."
According to Reuters, Taituha's ancestors were among the 40 Māori leaders who signed the Treaty in 1840. This was done alongside representatives of Queen Victoria, who was the reigning monarch of Britain at the time. However, until as late as the late 20th century, the document was often ignored, at times violently, writes Reuters.
The arrangement led to the Maori becoming dissatisfied with the colonial government who could not afford to buy much land, according to Britannica. Some that did buy land resold it to Europeans at a substantial profit, which also angered British immigrants. As soon as 20 years later, the resulting "interracial and intercultural tensions" led to the New Zealand Wars in the 1860s. According to Reuters, the Māori, which are 16 percent of New Zealand's population, were dispossessed of much of their land through these wars and saw government policies "erode cultural rights."
Speaking at the grounds, the Prince of Wales said: "The Treaty settlements do not and can not write all the wrongs of the past, and they can only go so far in easing the pain that has been felt by so many people. But the covenant that was signed on this site, nearly 180 years ago was historic and far-sighted."
Prince Charles' visit is the first by a member of the British royal family in 25 years.