Prince Charles' Charity Probed by Watchdog Amid New Cash-for-Honors Accusations
Prince Charles' charity empire is being probed by a watchdog over allegations of cash-for-honors.
The Prince of Wales and charity boss Michael Fawcett were reported to U.K. police a week ago, with officers yet to decide whether to launch a criminal investigation.
Now Scotland's charity regulator has launched an inquiry into wide-ranging allegations relating to how the Prince's Foundation raised money.
The Sunday Times yesterday published a letter sent by Charles to a Russian financier Dmitry Leus, who they reported had given £535,000 ($740,000) to the charity.
The foundation, run by Fawcett, only received around £100,000, in May, 2020, and returned the money in September after a decision by its ethics committee, a source told Newsweek.
The prince is president of the charity but its day-to-day running is overseen by trustees.
The letter, dated May 18, 2020, read: "Word has reached me that you have very generously decided to support the work of my Foundation.
"I cannot tell you how incredibly grateful I am to you for your encouragement for everything I am trying to achieve.
"Your support comes at such a critical time and I do so greatly appreciate it."
Charles added: "I very much look forward to seeing you when this dreadful crisis [COVID] passes and, in the meantime, this comes with my warmest wishes and heartfelt thanks."
But the inquiry by The Office of the Scottish Charity Regulator (OSCR) is likely to extend beyond the latest claims after a statement referencing "wide-ranging issues."
Some of the most explosive accusations to date include suggestions Fawcett offered to help secure a knighthood and citizenship for a Saudi billionaire in exchange for donations.
The Mail on Sunday printed a letter sent by Fawcett on August 17, 2017, to an aide to Marei Mubarak Mahfouz bin Mahfouz.
It read: "In light of the ongoing and most recent generosity of His Excellency, Sheikh Marei Mubarak Mahfouz bin Mahfouz I am happy to confirm to you, in confidence, that we are willing and happy to support and contribute to the application for Citizenship.
"I can further confirm that we are willing to make [an] application to increase His Excellency's honor from Honorary CBE to that of KBE in accordance with Her Majesty's Honors Committee.
"Both of these applications will be made in response to the most recent and anticipated support of the Trust and in connection with his ongoing commitment generally within the United Kingdom. I hope this confirmation is sufficient in allowing us to go forward."
The Prince's Foundation also launched its own investigation into the allegations earlier this month, when Fawcett temporarily resigned pending the outcome.
The OSCR said in a statement: "We have been working with the Prince's Foundation to better understand the use of the organisation's funds, and to gain a full understanding of the work which is being undertaken by the charity's trustees to investigate the range of issues which have been raised.
"We have written to the trustees informing them that we will investigate these matters under the powers set out in section 28 of the Charities and Trustee Investment (Scotland) Act 2005 and will follow up any additional queries as they arise."
A spokesperson for Prince Charles said: "The Prince of Wales fully supports the investigation now underway at the Foundation."
Procedure dictates that honors recipients are picked by the government, rather than the Royal Family.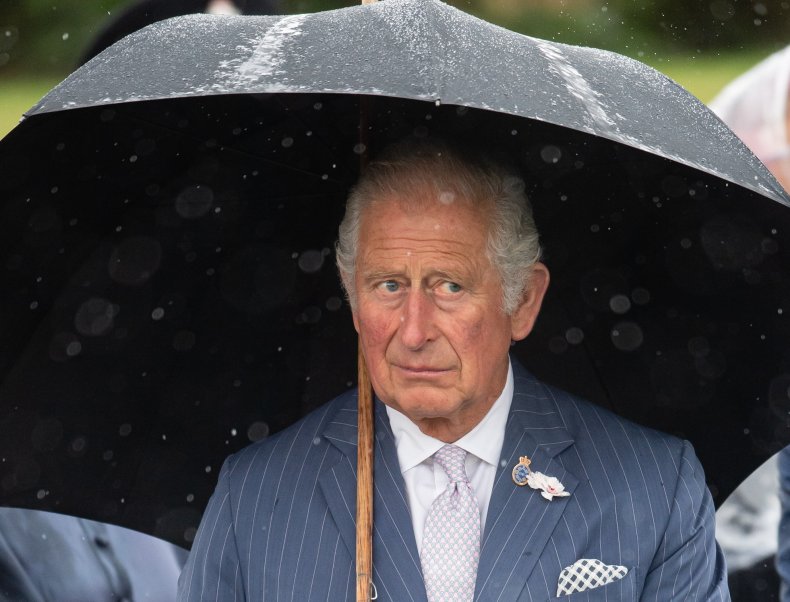 Update 9/13/21, 11:30 a.m. ET: This article was updated with new information from the Prince's Foundation.