Prince Charles Confession Night Before Wedding was 'Devastating' for Princess Diana
Prince Charles told Princess Diana he "didn't love her" the night before their royal wedding, a new documentary claims.
The Prince of Wales did not want to "go into the wedding on a false premise" and wanted to "square it" with his future wife before tying the knot, according to a confidante.
Astrologer Penny Thornton spoke to the princess regularly from 1981 and made the claim to ITV documentary The Diana Interview: Revenge Of A Princess.
In the show, aired last night in Britain, she said: "One of the most shocking things that Diana told me was that the night before the wedding Charles told her that he didn't love her.
"I think Charles didn't want to go into the wedding on a false premise. He wanted to square it with her and it was devastating for Diana.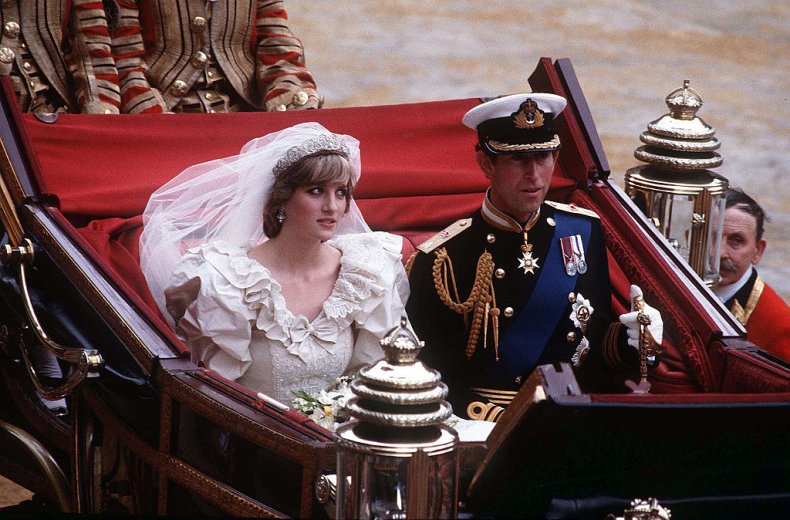 "She didn't want to go through with the wedding at that point, she thought about not attending the wedding."
The divisions between the prince and princess will be examined again in season four of The Crown, which airs on Netflix on Sunday.
The couple's marriage was ultimately destroyed by an affair which the prince maintained with Camilla Parker Bowles, now his wife the Duchess of Cornwall.
Charles and Camilla had dated before but broke up when he joined the navy and she then went on to marry Andrew Parker Bowles.
The prince admitted infidelity in a 1994 BBC interview with Jonathan Dimbleby in which he said he was faithful "until it became irretrievably broken down, us both having tried."
In last night's ITV film, close friend Dr. James Colthurst describes Diana's anger at her treatment and how he helped her get her story out.
He said: "I remember she was becoming more and more incensed by what was going on and the fact that the whole organization, as she saw it, was helping to support the relationship between Camilla and Prince Charles.
"She would have moments of extreme anger and wanting to bash the mattress with the tennis racquet and that kind of thing, and I said, 'Well, I think there are ways of lancing the abscess'."
Colthurst helped Diana record tapes detailing her treatment by Prince Charles and the monarchy which were then given to biographer Andrew Morton.
His sensational book Diana: Her True Story exposed Prince Charles' affair when it was published in 1992.
ITV's documentary marks 25 years since the princess made her claims on camera for the BBC's Panorama in 1995.
In the extraordinary interview, she told the world not only of Charles' affair but her own affections for James Hewitt.
She famously said: "There were three of us in this marriage, so it was a bit crowded."
However, journalist Martin Bashir's scoop has been thrown into recent controversy as Diana's brother, Earl Spencer, claims he used fabricated financial statements to get access.
He claims the BBC played on Diana's feelings of paranoia in providing falsified evidence suggesting those close to her were selling information about her.
In a recent letter sent to the BBC but released to the Daily Mail, he said: "I am now formally asking for the BBC to open an inquiry into this matter, and I hope that it will get to the bottom of key questions."
He added: "I have to leave you in no doubt—because I want to be absolutely clear, not to threaten: this is all going to come out now."