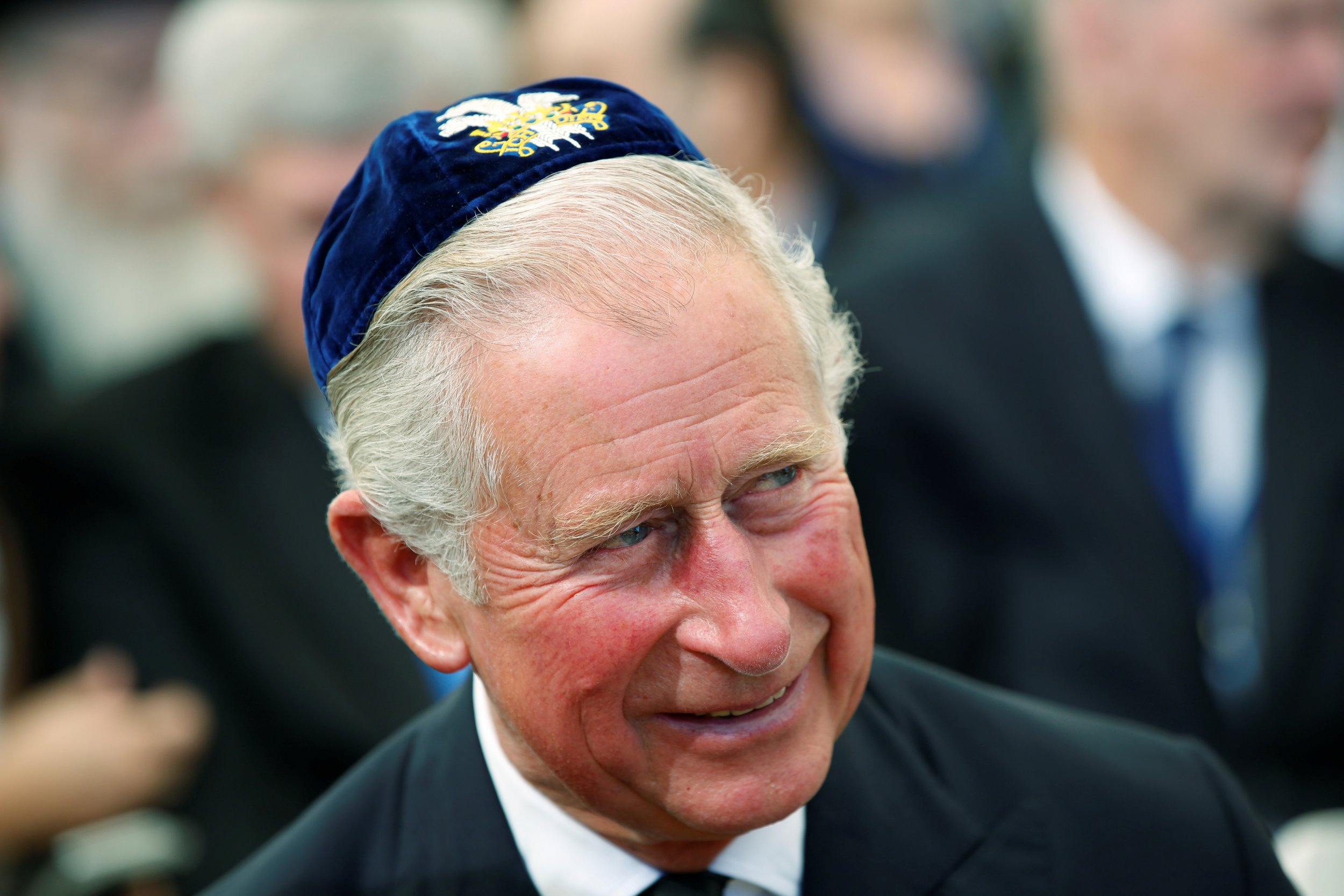 This article first appeared on the Council on Foreign Relations site.
Prince Charles attended the funeral of Shimon Peres last week in Jerusalem. This was not his first visit: He also attended the Yitzhak Rabin funeral in 1995.
In the 21 years since then, he has visited Arab countries repeatedly, but Israel has remained on the blacklist. No official visit, no tourism. The sum total of visits there is two visits to Mount Herzl Cemetery.
Why? Is it his own prejudice against the Jewish state, or is the Foreign Office telling him to stay away? (The Queen has never set foot in Israel.)
There is actually a very good reason for him to visit another cemetery in Jerusalem, at the Mount of Olives: His grandmother is buried in a convent there. That woman is Princess Alice of Battenberg, the mother of Prince Philip. Philip actually did visit there, in 1994, in a trip the Foreign Office insisted was entirely private.
Princess Alice was an extraordinary woman. She was the great-granddaughter of Queen Victoria and was born at Windsor Castle in 1885. Earl Mountbatten of Burma was her younger brother. Congenitally deaf, she nevertheless learned to speak English and German. She led a most difficult life, in and out of exile from Greece (she had married Prince Andrew of Greece in 1903).
During World War II, she lived in Athens and sheltered Jewish refugees there, for which was recognized by Yad Vashem as one of the "righteous among the nations." That ceremony at Yad Vashem was in fact the occasion for Prince Philip's visit. She lived the final years of her life in Buckingham Palace and died there in 1988, after which in accordance with her request her remains were interred on the Mount of Olives.
Her spirit is nicely suggested by this story: During World War II, the Nazis occupied Athens. When a German general asked her, "Is there anything I can do for you?" she replied "You can take your troops out of my country."
I suppose it is far too much, diplomatically, to expect Israel to disinvite someone like the heir to the British throne from a funeral. But the Prince's attendance was an act of hypocrisy.
If he wants to honor Shimon Peres, a better way is simply to schedule a visit to the country to which Peres devoted his life. And he can see his grandmother's grave while at it.
Elliott Abrams is senior fellow for Middle Eastern studies at the Council on Foreign Relations.