Prince Charles Skipped Ground Zero Visit After 9/11 To Go Shooting—Book
Prince Charles skipped a visit to Ground Zero after 9/11 because going "shooting at Balmoral had taken precedence," according to the memoir of a former U.K. ambassador to Washington.
The future king could have joined grieving Americans in New York City a month after Al-Qaeda's attack brought down the World Trade Center in 2001.
However, Sir Christopher Meyer, Britain's ambassador to the U.S. from 1997 to 2003, described how the Prince of Wales left brother Prince Andrew to conduct the visit while he went shooting instead.
The account in 2005 book DC Confidential comes after The Sunday Times reported Charles accepted a £1 million ($1.2 million) donation to one of his charities from the bin Laden family. Clarence House said the donation had been accepted by trustees of The Prince of Wales' Charitable Fund.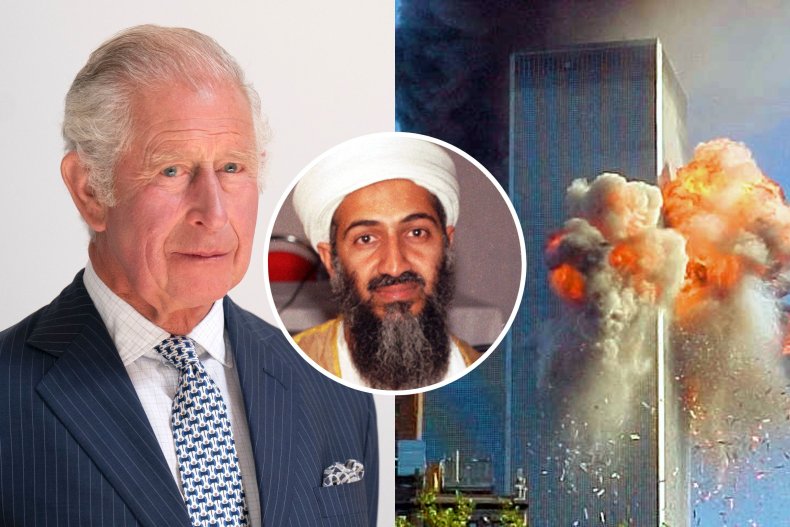 Prince Charles Misses 9/11 Visit
Meyer wrote: "The Prince [Andrew] had come to New York to discharge duties that had been intended for his elder brother, the heir to the throne. The Prince of Wales was patron of an event called 'UK in New York.'
"This had been planned long before 9/11 as a fortnight in October to promote British business in the Big Apple. Despite being patron Prince Charles had been unable to come to New York for the event, much to the chagrin of the organizers.
"I was told by a deep throat not a million miles from the Prince's household that shooting at Balmoral had taken precedence. Prince Andrew stepped into the breach."
It is not clear whether Charles pulled out before or after the terrorist attack that would ultimately drag America into wars in Afghanistan and Iraq.
However, if the decision was taken before, Charles still had a full month to shunt his brother out of the way and take his place on the high profile visit, which took place on October 15, 2001.
The book added: "Andrew did a fine job representing Britain. He bathed in the warm appreciation of New Yorkers. It would have been a golden opportunity for the Prince of Wales to escape the shadow of Princess Diana and make a fresh start with America—something, so I was told by a courtier, he and his advisers earnestly wanted."
Prince Charles Reportedly Accepted £1 million From bin Laden Family
The account may place further pressure on Charles' standing with 9/11 families, some of whom are already upset about the future king's charity taking money from two half-brothers of Osama bin Laden, despite reported objections from advisers.
Jimmy Riches, a 29-year-old firefighter, was among those killed in the terror attack. His father Jim Riches told the New York Post: "I don't think he [Charles] should be king of anything. He is an incompetent.
"A regular person would see what they did…yet he turns around and takes their money. I'm pissed off. He should put himself in my shoes. If it was his son [who died in the World Trade Center], he would be completely different."
Monica Iken lost husband, Michael Patrick Iken, when the Twin Towers came down. She told the New York Post: "I'm personally surprised that anyone would take blood money connected to the person responsible for murdering 3,000 lives. It's shocking and makes my skin crawl…I will never go to England. I thought they were our allies but I would not support what he supports."
U.K. broadsheet The Sunday Times reported Charles met Bakr bin Laden and his brother Shafiq bin Laden in London on October 30, 2013.
The newspaper reported that staff raised concerns in strong terms with Charles but were shouted down.
A Clarence House spokesperson said: "The Prince of Wales' Charitable Fund has assured us that thorough due diligence was undertaken in accepting this donation. The decision to accept was taken by the charity's Trustees alone and any attempt to characterize it otherwise is false."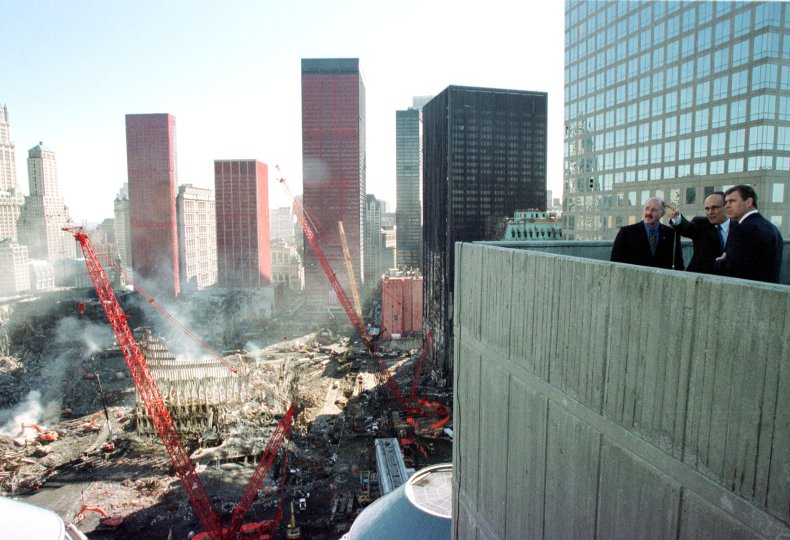 Prince Charles and the Cash-for-Honors Scandal
The allegations are the latest in a long and growing list of questions over Charles' judgment in relation to fund-raising for his charities.
Separate investigations by the police and a regulator are ongoing into allegations the chief executive of one of his charities offered a tycoon help securing citizenship and a knighthood in exchange for donations.
Michael Fawcett quit as head of The Prince's Foundation, while an internal investigation found evidence of "communication and co-ordination" with "fixers."
A summary of the investigation's findings published by the charity in December 2021 read: "With respect to the allegation of securing honours for a donor in exchange for donations, there is evidence that communication and co-ordination took place between the CEO at the time and so-called 'fixers' regarding honorary nominations for a donor between 2014-18. There is no evidence that trustees at the time were aware of these communications."
For more royal news and commentary check out Newsweek's The Royal Report podcast: