Prince Charles Loses Third Staff Member as Cash-for-Honors Scandal Grows
Prince Charles has been accused of letting allies "fall on their swords" after a third resignation at his charity over cash-for-honors allegations.
U.K. newspapers have accused The Prince's Foundation of offering a Saudi billionaire help to receive a knighthood and citizenship in return for donations.
Today, a source told Newsweek that a third senior figure, Chris Martin, executive director (development), has temporarily stepped aside in the wake of the scandal.
The prince separately sent a letter offering to meet Russian financier Dmitry Leus after a donation of around $1.4 million (£1 million) only for the money to later be given back over concerns about ethics, The Sunday Times reported.
Scotland's charity regulator launched an inquiry into the scandal while Charles and the foundation's chief executive were reported to police over the knighthood accusation.
Speaking about the rising scandal, Norman Baker, a former U.K. government minister for crime prevention, told Newsweek: "The chickens are coming home to roost. It is simply not credible for Prince Charles to continue to assert that he knows nothing about any of this. He should man up and take some responsibility rather than hiding behind others and letting them fall on their swords."
First former valet and chief executive Michael Fawcett resigned almost two weeks ago, then yesterday Douglas Connell, the chairman of the Prince's Foundation, followed suit.
Connell said: "I am both shocked and dismayed by newspaper reports that rogue activity of various kinds may have taken place within and outside the Prince's Foundation. I and other members of the board of trustees had no knowledge of any such activity and we have launched a rigorous and independent investigation.
"My view is that the person chairing any organisation should take responsibility if it appears that serious misconduct may have taken place within it. I believe that the correct course of action is for the chair to accept that responsibility and to stand down from the role. That is why I am today resigning as chair of the Prince's Foundation."
Connell's resignation comes almost two weeks after the foundation's chief executive Michael Fawcett temporarily quit pending an internal investigation. The move was Fawcett's third resignation from Charles' service but he was brought back by the prince after both the last two.
Fawcett was previously a valet and so close to the prince that he famously squeezed the toothpaste onto his toothbrush after a polo accident.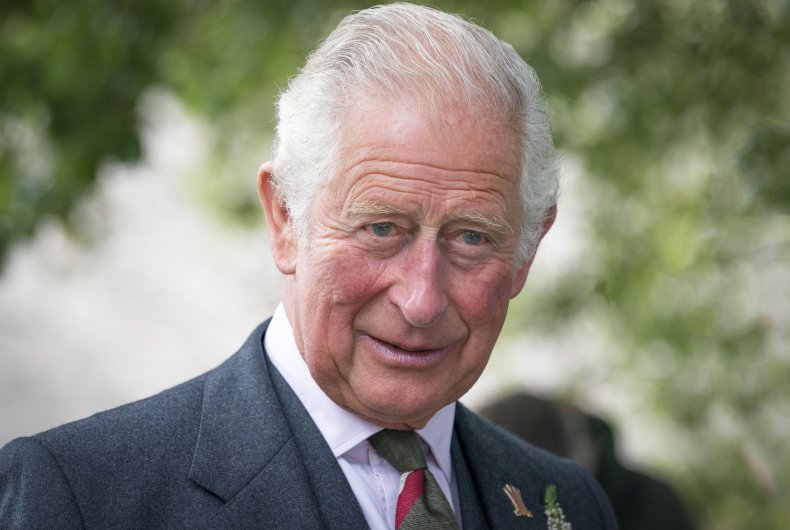 According to The Daily Mail's Richard Kay, a former friend of Princess Diana, Charles once said: "I can manage without just about anyone, except for Michael."
Clarence House has denied that Charles had any knowledge of the offers being made on behalf of his charity.
A statement last week read: "The Prince of Wales has no knowledge of the alleged offer of honors or British citizenship on the basis of donation to his charities and fully supports the investigation now underway by The Prince's Foundation."
The Metropolitan Police confirmed they received a complaint in relation to the scandal but are yet to determine whether there is grounds for an investigation.
The Mail on Sunday published a letter sent by Fawcett to an aide to Saudi billionaire Marei Mubarak Mahfouz bin Mahfouz, who had given £1.5 million to the foundation.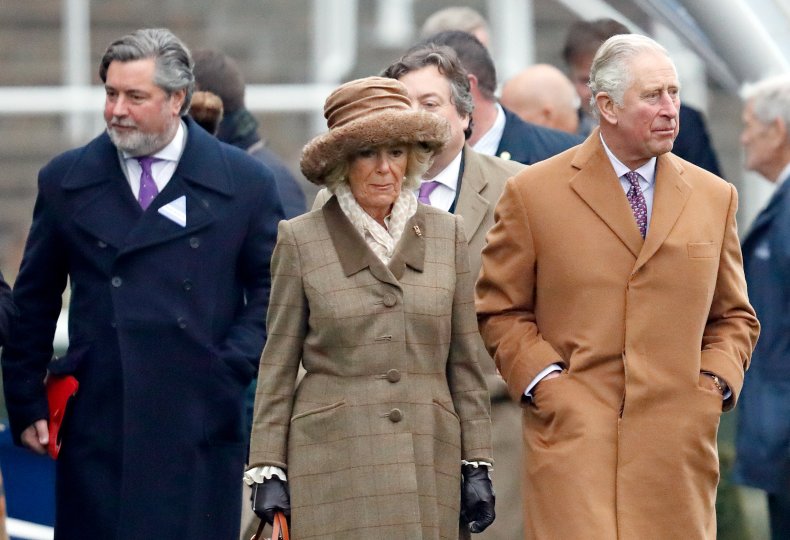 Dated August 17, 2017, it read: "In light of the ongoing and most recent generosity of His Excellency, Sheikh Marei Mubarak Mahfouz bin Mahfouz I am happy to confirm to you, in confidence, that we are willing and happy to support and contribute to the application for Citizenship.
"I can further confirm that we are willing to make [an] application to increase His Excellency's honor from Honorary CBE to that of KBE in accordance with Her Majesty's Honors Committee.
"Both of these applications will be made in response to the most recent and anticipated support of the Trust and in connection with his ongoing commitment generally within the United Kingdom. I hope this confirmation is sufficient in allowing us to go forward."
Penny Junor, author of The Duchess, about Charles' wife Camilla, this week told Newsweek the allegations were damaging to the prince on the back of Netflix series The Crown and its retelling of his messy divorce from Princess Diana.
She said: "I think all of this stuff is damaging, from The Crown to reality, to everything that's going on. None of it is good news. The Queen is much loved, Charles is less loved. I think it will be difficult for him whatever happens but all these revelations are not helpful.
"He's next in line, he's prepared for the job, I'm sure he would do a very good job but he must start taking advice and opening his eyes a bit more to the reality of how money is raised and awards are given."
Ingrid Seward, author of Prince Philip Revealed, this week told Newsweek: "I think the sadness is to my mind that he does so much good, all the things he's been saying about the climate and the planet, and then this overshadows it.
"These kind of scandals whether they are accurate or not have a tendency to overshadow the good people do."
A spokesperson for the Prince's Foundation said: "The Prince's Foundation understands and respects Mr. Connell's decision to step down. We would like to thank him for all his work to date and wish him well. Dame Sue Bruce, Vice Chair, will take on the role of Acting Chair with immediate effect.
"The Prince's Foundation takes very seriously the allegations made in recent news articles and is committed to the highest ethical standards. These changes to the board of Trustees will not impact the scope or timing of the rigorous independent investigation already underway."