Charles Wanted To Prove His Family Wasn't Behind Diana's Death—Investigator
Prince Charles was keen to prove that his family members were not behind the death of his ex-wife Princess Diana, an investigative officer who probed the circumstances surrounding her fatal car crash has said.
On the evening of August 31, 1997, a car that Diana was traveling in with her boyfriend, Dodi Fayed, and bodyguard, Trevor Rees-Jones, collided with a central structural pillar in the Pont de l'Alma tunnel in Paris.
Diana, Fayed and the Ritz's acting head of security, Henri Paul—who was driving the car at the time of the accident—died, while Rees-Jones survived but suffered life-altering injuries.
Following Diana's death, a number of unfounded conspiracy theories have circulated, ranging from wild claims that her former father-in-law, Prince Philip, ordered her assassination to speculation that intelligence operatives were responsible for a blinding flash in the Alma tunnel that disorientated the driver and caused the deadly crash.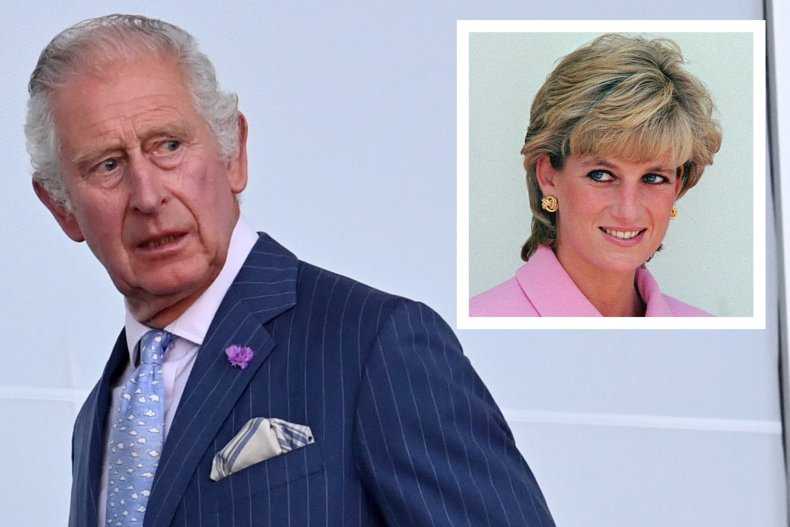 A light has now been shone on the police work that went into investigating the allegations against the royal family in a new four-part documentary Investigating Diana: Death in Paris, which is set to air in the U.K. from Sunday.
David Douglas, a former senior investigative officer for London's Metropolitan Police, was one of a dozen officers who in January 2004 embarked on an inquiry called Operation Paget to look into the circumstances surrounding Diana's death.
During an appearance on U.K. TV show Good Morning Britain (GMB) on Friday, Douglas recalled how he and then-Commissioner of Police John Stevens, Baron Stevens of Kirkwhelpington, interviewed Charles about the conspiracy theories in December 2005.
The police interview was sparked by a note produced by Diana's former butler, Paul Burrell, which he said had been written by Diana in 1995, and read: "This particular phase in my life is the most dangerous, my husband is planning an 'accident' in my car, brake failure and serious head injury in order to make the path clear for Charles to marry Tiggy [Legge-Bourke, William and Harry's nanny].
"Camilla is nothing but a decoy so we are being used by the man in every sense of the word."
The Operation Paget report found that Charles "knew the woman named in the note, as a family friend. There has never been any possibility at any time of marriage to her."
Prince Charles Wasn't a Suspect
"He didn't appear to be nervous," Douglas recalled of the interview, which took place at St. James' Palace in London. "What became obvious was that Prince Charles knew nothing about that note until it became public in 2003. He knew no more than we did.
"So we asked him a few questions about that. The way it worked was I wrote down the answers. And eventually we produced a witness statement, and that's all it was. And as far as Charles was concerned, that was what it was about.
"And I have to say as well that he could've actually refused to see us. He was only a witness. He wasn't a suspect in any way, shape or form. But in actual fact, he said, 'No, I want to come and speak to you, I want you to explain what's happening, and I will tell you what I know."
According to Douglas, setting the record straight appeared to be a goal of Charles, whose divorce from Diana was finalized in August 1996.
When asked by his interviewers on GMB whether Charles was happy to put the theories on Diana's death to bed, Douglas responded: "I think that covers a lot of it…The allegations that were being made, principally about the Duke of Edinburgh but involving Charles—that they had conspired with MI6, MI5, SAS, whoever you want to talk about—to murder the mother of their grandchildren, the establishment had done this, it doesn't get any more serious than that as an allegation.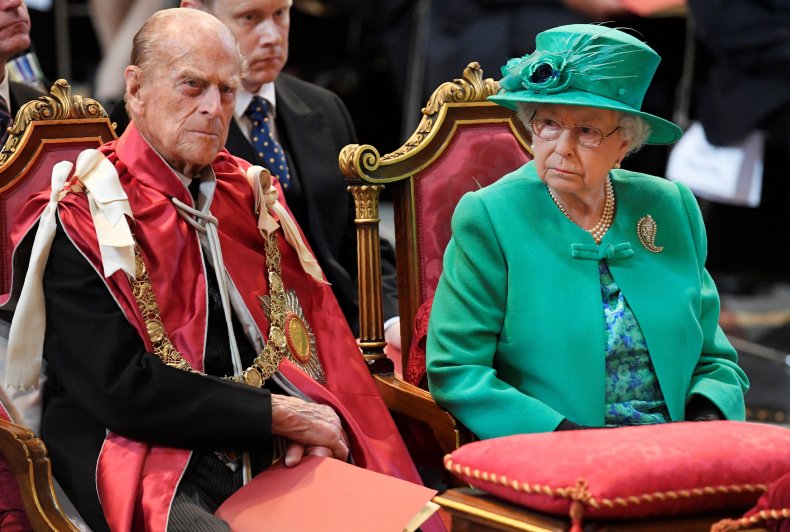 "And therefore, Philip in particular, was being attacked in the media and attacked from certain quarters about his attitude and certain things he said in the past. We all know he's never been totally PC, the Duke of Edinburgh, but I think they took this to another level. So I think Charles saw this as a way of kind of dealing with this and saying, 'Actually no, this is what happened.'"
Douglas did state that the letter produced by Burrell was "a genuine note. Diana wrote it," though he added that "when you look at all the other work we did, there was actually nothing anywhere that indicated the Prince of Wales had anything to hide. He wasn't involved in any way, shape or form. But we had to deal with this particular issue, otherwise we would have been criticized."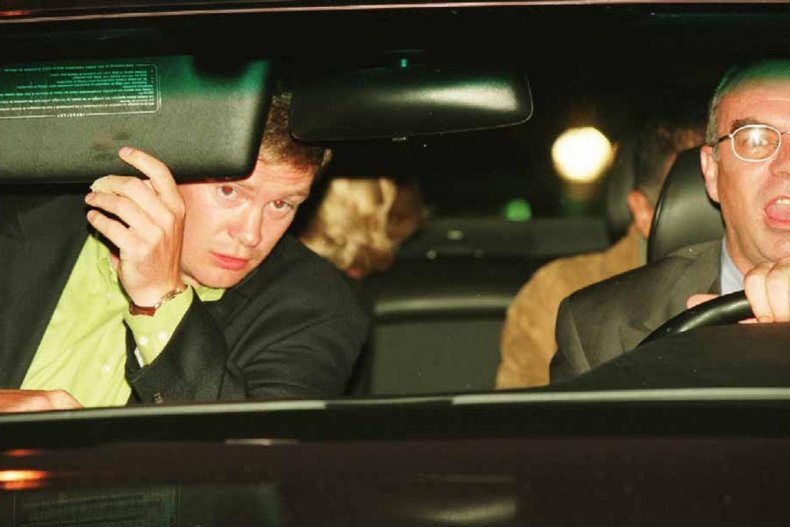 "Terrible, Tragic Accident"
In line with the findings of Operation Paget, which were published on the internet in December 2006, Douglas shared his belief that Diana's fatal car crash—which occurred amid a high-speed paparazzi chase—was nothing more than accident.
"I stand by every word that's in the Paget document," said Douglas. "It is my absolute, total belief it was a terrible, tragic accident, in which three people lost their lives and one other person had their life turned upside down."
"When you look at most incidents [and] accidents, you find there's a chain of events," he went on. "And if any one of those chain of events had been different it might not have led to that happening…
"For example, if they had been wearing seatbelts, our experts tell us there was probably an 80 percent chance that they would have survived the accident. It would still have been a terrible accident, they would have been badly injured, but it probably would not have been fatal."
"Yes, Henri Paul had been drinking alcohol. He certainly wasn't drunk, we've never said that," he added. "But we all know that if you have any alcohol it impairs you ability to drive."
As for the timing of speaking out, Douglas conceded that it was very much to do with the fact that this month marks 25 years since Diana's death, likely reviving interest and speculation.
"It was more a considered judgment, because we published the Operation Paget reports. It's all out there—we gave evidence at the Royal Inquests that took place at the Royal Court of Justice. Took six months, in public, in front of a jury of people drawn from society. That came to the same conclusion.
"What drove Lord Stevens and I, and certainly some of the other Paget members who were involved in this documentary, is the fact that we knew there was going to be a lot more focus on the 25th anniversary. We thought this is probably the final chance for us to say this is what we believe."