Prince's Death: No Criminal Charges Filed in Case Over Legendary Singer's Passing
Two years after the death of iconic singer Prince, Minnesota prosecutors announced in a press conference on Thursday there would be no criminal charges in the case.
Carver County Attorney Mark Metz said he could not consider Prince's celebrity status in his decision, and that there was no evidence of a sinister motive in the case. The legendary singer seemingly accidentally took fentanyl, which caused the overdose that killed him on April 21, 2016.
"The evidence suggests Prince took counterfeit Vicodin containing fentanyl," Metz said, adding that evidence suggested he had no idea he was taking a counterfeit pill that could kill him.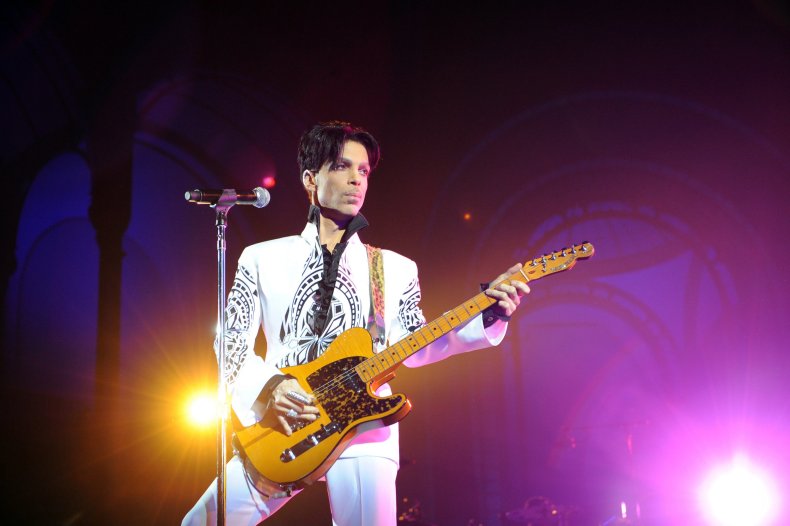 Law enforcement had been investigating Prince's death for the past two years. Metz said Prince had no prescription for fentanyl or Vicodin. Metz said, importantly, that law enforcement was not able to determine how the counterfeit Vicodin was obtained, which was key to the decision to bring forth no charges.
Shortly before the announcement about the charges on Thursday, however, it was reported by Associated Press that a doctor who prescribed opioids to Prince—notably not the drugs responsible for his death—had reached a settlement in a federal civil case. The doctor, Dr. Michael Todd Schulenberg, reportedly agreed to pay $30,000 after it was alleged he wrote a prescription to Prince's bodyguard intending for the opioids to go to Prince.
It's been a long process to the announcement from Metz, whose office reviewed local police's investigation to make its determination on charges. Prince's autopsy showed that he had "exceedingly high" levels of fentanyl in his system at the time of death, which was determined to be a self-administered overdose, reported NBC News.
CBS News reported the 57-year-old, whose given name was Prince Rogers Nelson, did not have a prescription for fentanyl, a synthetic opioid. The day before he died his team reached out with an urgent request for help to an opioid addiction specialist, according to CNN.
In life, Prince was one of the most popular and interesting musicians in history with classic songs like "Purple Rain," "Little Red Corvette" and "Raspberry Beret."