Prince's Estate Wants Trump to Stop Playing 'Purple Rain' at Rallies
Supporters of President Donald Trump were spotted in video footage waving their hands to Prince's "Purple Rain" at a rally in Mississippi, and the late singer's estate was quick to condemn the former reality star's use of his material on Friday.
Jeremiah Freed, a Los Angeles music blogger who has worked closely with Prince's team over the years, took to Twitter to share a statement from the estate. The Prince Estate asked for Trump and The White House to abstain from using his music in such settings. Freed's tweet was later backed by Prince's brother Omarr Baker, who shared the announcement as well.
"The Prince Estate has never given permission to President Trump or The White House to use Prince's songs and have requested that they cease all use immediately," the statement read.
Billboard reported that Prince's "Purple Rain" plays often at Trump's camp; the Mississippi rally in question occurred on October 2. Footage of the incident was shown via CNN, C-SPAN and Fox News. At the event, Trump mocked Brett Kavanaugh accuser Christine Blasey Ford's testimony, saying before the crowd: "'How did you get there? 'I don't remember.' Where is the place? 'I don't remember.' How many years ago was it? 'I don't know.'"
When Prince was alive, he was known to get political. Almost a year before he died, in April 2016, he hit the stage at the 2015 Grammy Awards to present the award for Album of the Year to Taylor Swift for 1989. Before doing so, Prince took the opportunity to briefly address the Black Lives Matter movement.
"Albums still matter," Prince said at the time. "Like books and black lives, albums still matter. Tonight and always."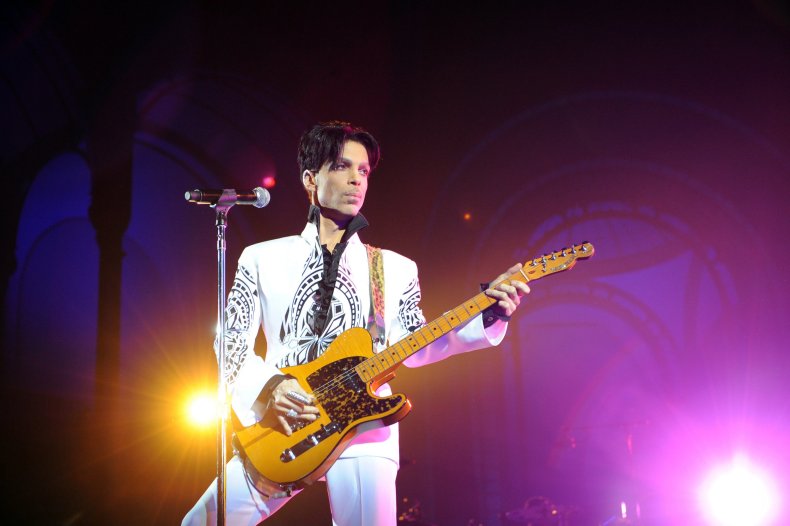 This wouldn't be the first time Trump has been asked to refrain from playing a particular artist's music. In August, Aerosmith frontman Steven Tyler requested that Trump stop playing the band's music after he used "Livin' on the Edge" at a West Virginia rally. Tyler's attorney subsequently sent a cease-and-desist letter to the president.
"Mr. Tyler's voice is easily recognizable and central to his identity, and any use thereof wrongfully misappropriates his rights of publicity," the letter read, according to Variety. "Mr. Trump does not have any right to use the name, image, voice or likeness of our client, without his express written permission."
Adele spoke out against Trump's use of her music as well. According to The Guardian, her spokesperson said in a statement how "Adele has not given permission for her music to be used for any political campaigning" in 2016.
R.E.M., Elton John and The Rolling Stones are also among a growing list of artists who have told Trump to halt usage of their music.