Spike Lee Hosts Street Party to Mourn Prince's Death As Fans Pay Tribute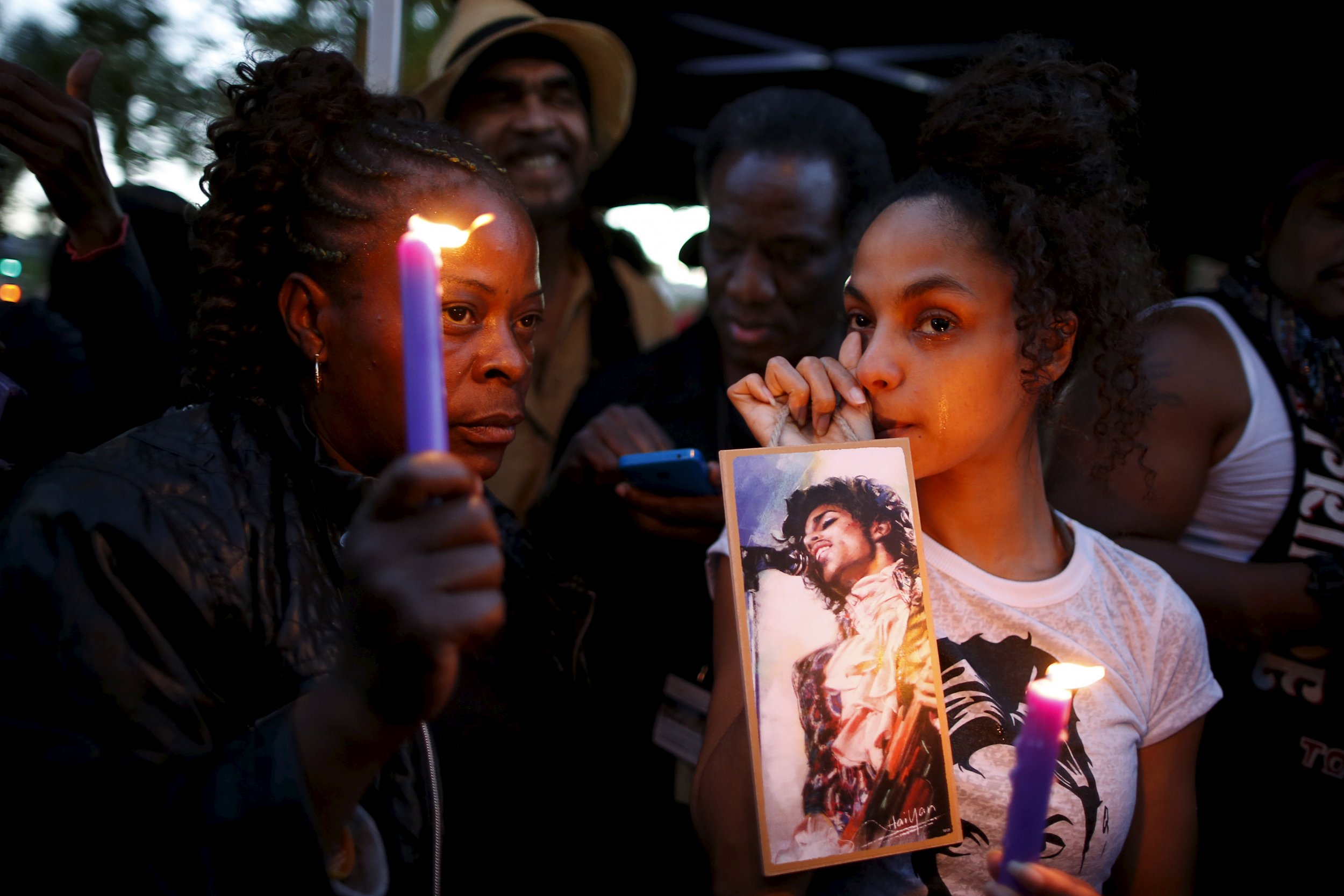 Fans of superstar Prince across the world held impromptu vigils, block parties and singalongs on Wednesday after the 57-year-old music icon was found dead at his Paisley Park home.
Thousands gathered in Minneapolis to mourn the loss of their hometown hero, launching into a mass singalong of his famous hit Purple Rain as they paid their respects to him.
In other U.S. cities, somber and celebratory events were held to honor the music icon. In Los Angeles, an emotional vigil was organized to remember Prince which quickly turned into a dance party when a musician turned up with a drum set in the back of a pickup truck.
In New York, director and longtime collaborator with Prince, Spike Lee, invited the people of Brooklyn to an impromptu block party.
Some 1,000 Prince fans arrived to pay their respects to the Purple Rain singer, dancing and singing in the street, forcing police to close the immediate area to vehicles, in an event similar to that of the Brixton street party held in London in the aftermath of David Bowie's death.
Flowers, candles and pictures were laid on the street in London's musical hub of Camden . In Paris, those in attendance at Mariah Carey's concert held a moment of silence for Prince and the female singer, a friend of his, dedicated her song 'One Sweet Day' to the late artist.
The celebration of Prince's life is set to continue into the weekend in both the U.S. and Europe. Twitter account @PrinceMuseum asked its thousands of followers: "People of London, where can we arrange a Prince party this Saturday nite?"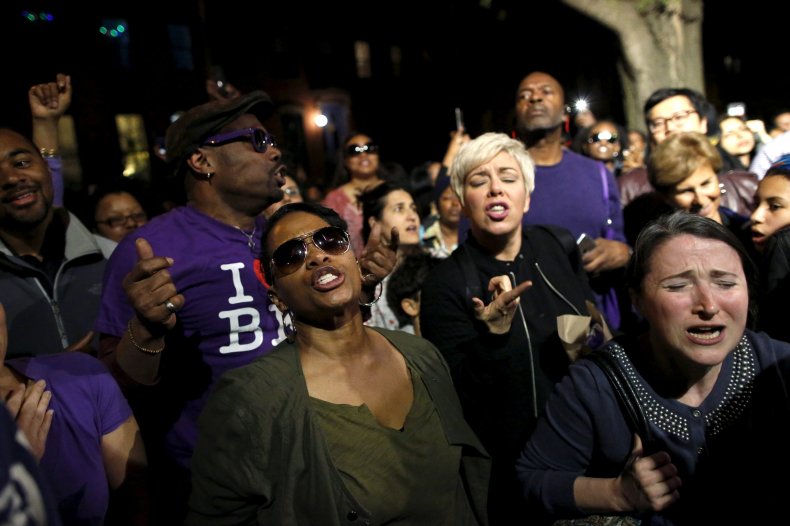 A series of monuments across the United States and Europe were lit up in purple to commemorate Prince. Images shared on social media showed the Eiffel Tower lit up in purple, as well as the New Orleans Superdome, the Los Angeles City Hall and California's Forum music venue.