Prince George: Woman Arrested For Entering School of British Third in Line to Throne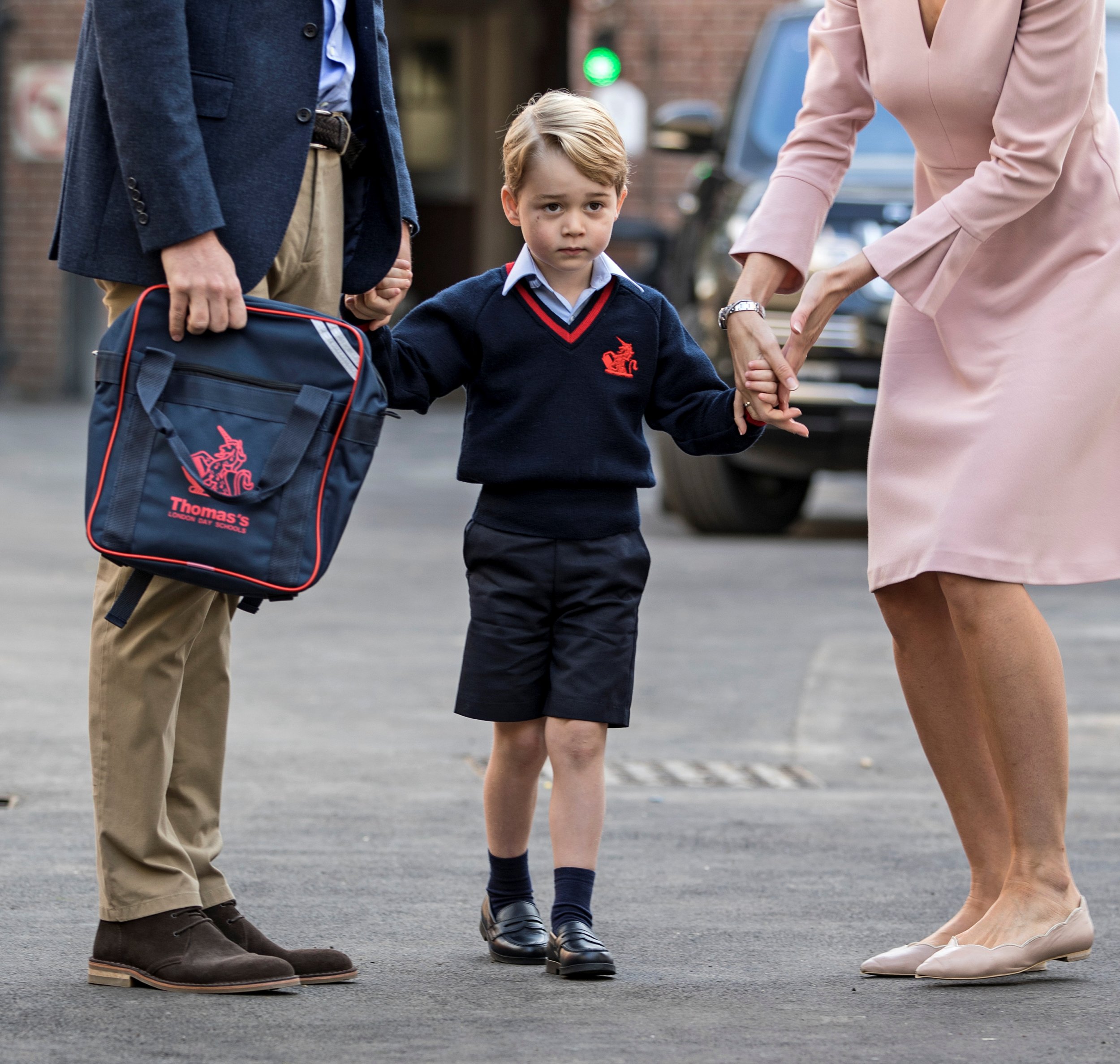 British police are working with Prince George's elementary school to review its security after a woman was arrested for gaining access to the premises.
London's Metropolitan Police force confirmed that a 40-year-old woman had been arrested on suspicion of attempted burglary in Battersea, south London, early Wednesday afternoon.
"The arrest at 14:15hrs on Wednesday, September 13 relates to an incident at Thomas' Battersea School on Tuesday, September 12 when an individual gained access to its premises," police said.
George, who is third in line to the British throne after his grandfather, Prince Charles, and father, Prince William, began his first term at the school last week. As the member of his generation highest in the line of succession, George is one of the royal family members most likely to be a future king
Police said that they were alerted following the incident and "officers attended immediately after the issue came to light."
"We are working with the school, which is attended by His Royal Highness Prince George, to review its security arrangements after the incident," they added, "Police are part of the protective security arrangements for the Prince and we will continue to work closely with the school, which is responsible for building security on its site."
"The woman was arrested in the vicinity of the school and has been taken to a south London police station where she remains in custody," the statement continued.
A palace spokesperson told Sky News that George remained at school and that they did not anticipate that would change.
George attended nursery school in Norfolk where he, his father, his mother Kate Middleton and his sister Princess Charlotte had mostly lived until this summer. But the family have recently relocated to West London as William takes on more royal duties.
The incident comes after an eventful month for the family; Kate confirmed earlier this month that she is pregnant with the couple's third child.
Prince George: Woman Arrested For Entering School of British Third in Line to Throne | World