Prince George's Birthday: Four Years in Pictures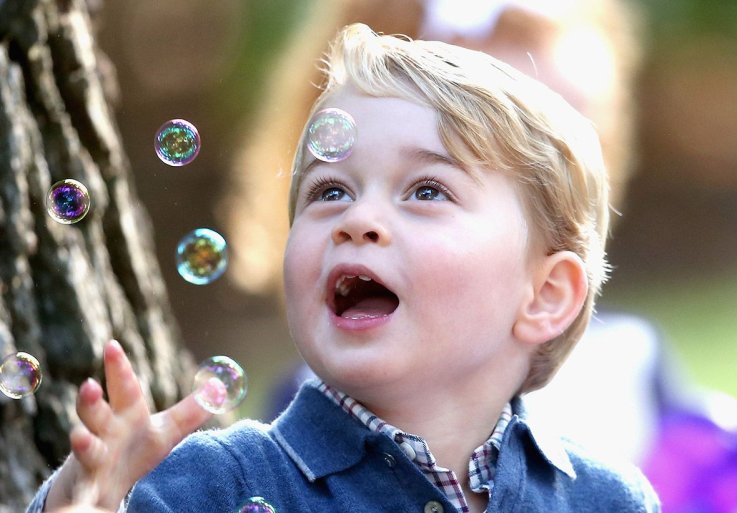 Prince George, the son of the Duke and Duchess of Cambridge and third in line to the British throne, turns 4 on Saturday.
Born in 2013 at St. Mary's Hospital's private maternity unit, the Lindo Wing, in London, George's captured international headlines and has rarely been out of the media focus in his short life.
Already taking on a limited role in his parents' public duties, this week he accompanied them on a tour for the third time, traveling with them to Poland and Germany in a goodwill trip seen as a push to strengthen diplomatic ties with Europe.
The year ahead is a significant one for George, who starts school in September at Thomas's Battersea, a private day school that charges £17,604 a year.
His mother has said she doesn't know whether George "has any idea what's going to hit him" as he begins a full-time education, according to the Press Association.
George has proved popular in his first four years, making a series of well-received photo appearances in which he's dressed in formal shorts with sweaters or shirts that mimic his father's.
But while Kensington Palace, the formal residence of George's parents, has always made time for photo opportunities and released pictures of George and the rest of the family, officials strictly control access to him and his sister, Charlotte, to protect them.
In 2015, it warned media in a statement that "a line has been crossed" when paparazzi went to "extreme lengths" to take pictures of George, including pursuing royal cars and wearing disguises to catch him playing on a beach with his grandmother.
George has appeared on a set of stamps to mark the Queen's 90th birthday, with the photos taken in 2016, when he was 2 years old.
That same year, he met former U.S. President Barack Obama.