Prince George has taken up rugby and joked that he is yet to tackle his mother Kate Middleton.
The third-in-line to the throne joined his parents for a crunch match between Wales and England that divided the Cambridge household.
William, as a future Prince of Wales and patron of the Welsh Rugby Union, supports Wales, while Kate has recently become patron of the English Rugby Football Union (RFU).
George, however, would not be drawn on whose side he has taken as he joined his parents for the game at Twickenham, in London.
During a meet and greet before the match, William said: "It's a big game. We're excited. It's just so good to be back, it's been quite weird watching games, and football, without the fans."
Asked about the rivalry, He added: "It's become quite the thing in the house. She [Kate] is quite into it, I'm trying to stay out of it."
Quoted by the Daily Mirror, Kate told dignitaries from the world of rugby how George has taken up the sport and already has the kit.
The eight-year-old prince replied, "But I haven't tackled you yet," while his mother said: "Yes you have."
The exchange took place ahead of the crucial Six Nations match which England won 23-19 on Saturday, February 26.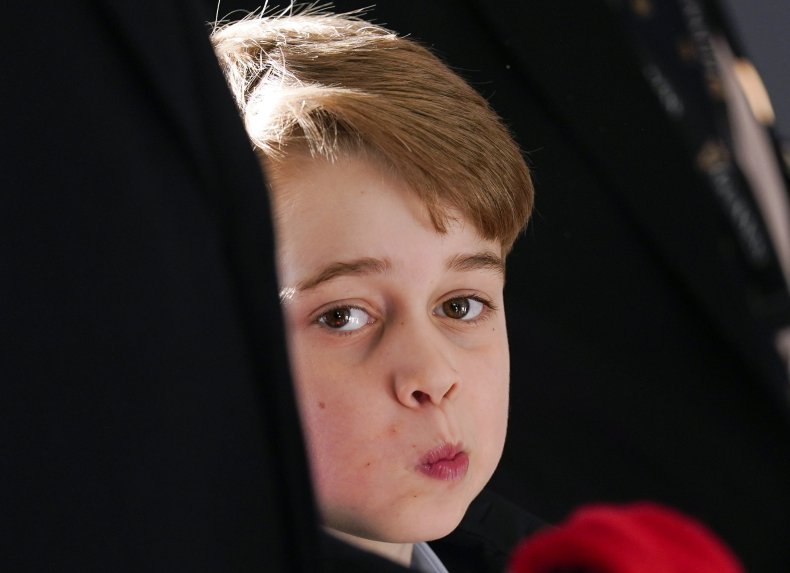 It is Prince George's latest exposure to live sport after he made several England games during Euro 2020, which was rescheduled over summer 2021 due to COVID.
He was seen experiencing a rollercoaster of emotion as England got to the final of the tournament and went 1-0 up early on, only to be outplayed by the Italians and lose on penalties in front of their home fans.
The Duchess of Cambridge only recently took on the role of patron of the RFU, which was previously held by Prince Harry.
The Duke of Sussex was stripped of the post in February 2021 alongside other honorary military titles and royal roles when his departure from palace life was made formal.
Saturday's clash was Kate's first appearance at an England rugby match since the announcement at the beginning of the month.
Commander Kirsty Marlor, who represents the Navy at the RFU, was at the meet and greet.
Quoted by The Daily Mail, she said: "I get the impression he's [Prince George] yet to choose a team. I asked him which position he plays but I don't think he's got one yet.
"It is such an honor to have them all here today supporting the teams and a fantastic surprise to see George. The duchess was talking about how interested she is in the community game, which is so great to hear."