Pictures: British Royal Prince George Starts First Day Of Elementary School But Kate Was Too Sick To Go Along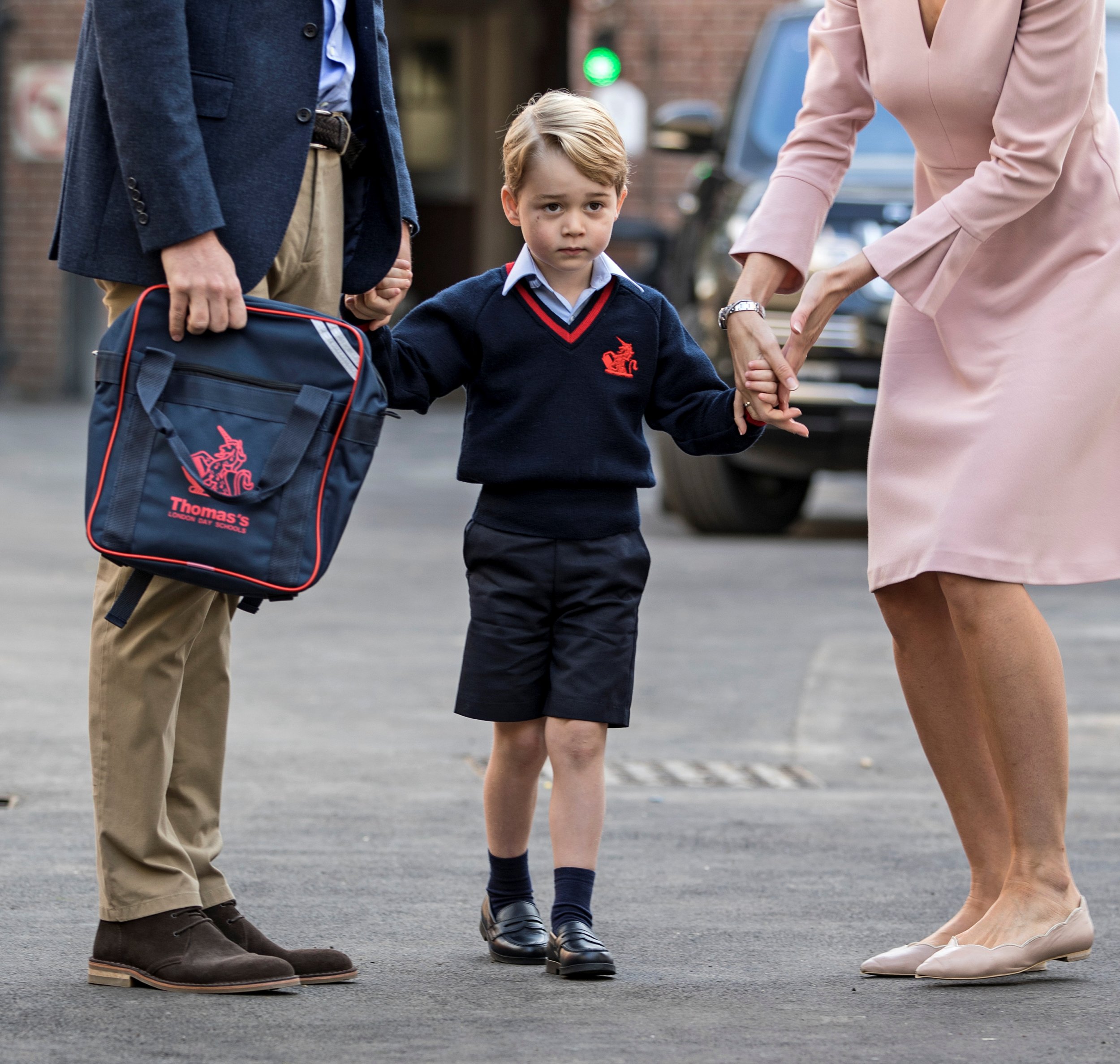 Prince George, the son of Prince William and Kate Middleton who is third in line to the British throne, has started his first day of school.
George, who was four years old in July, was seen off by his father at the gates of Thomas's Battersea, a mixed-gender private elementary school, on Wednesday morning.
William drove his son into the school, helped him out of the car, and carried his bag. The pair were then greeted by Helen Haslem, head of the lower school, who shook George's hand before helping him in to class.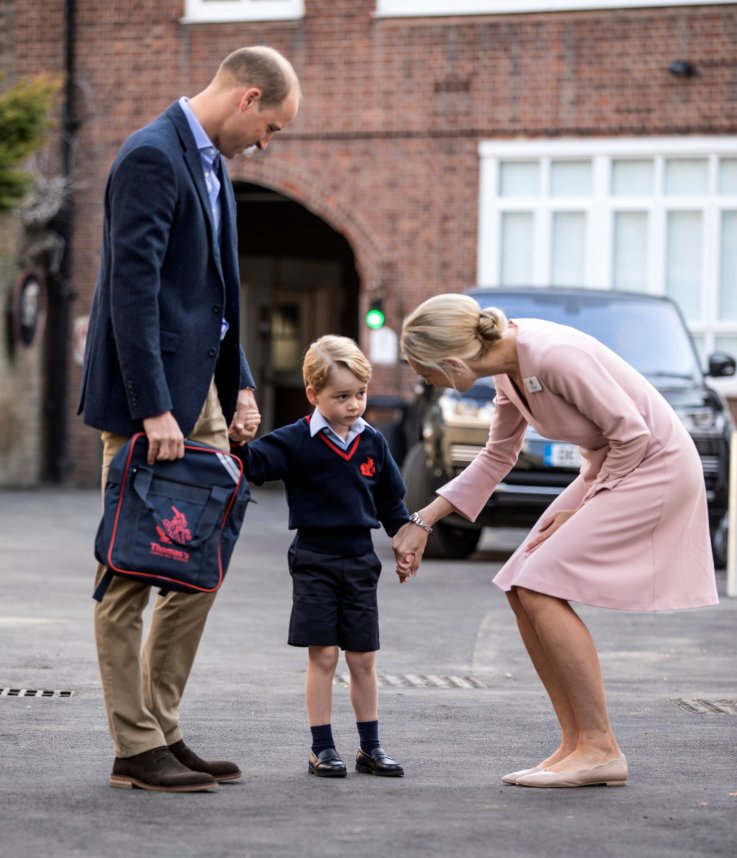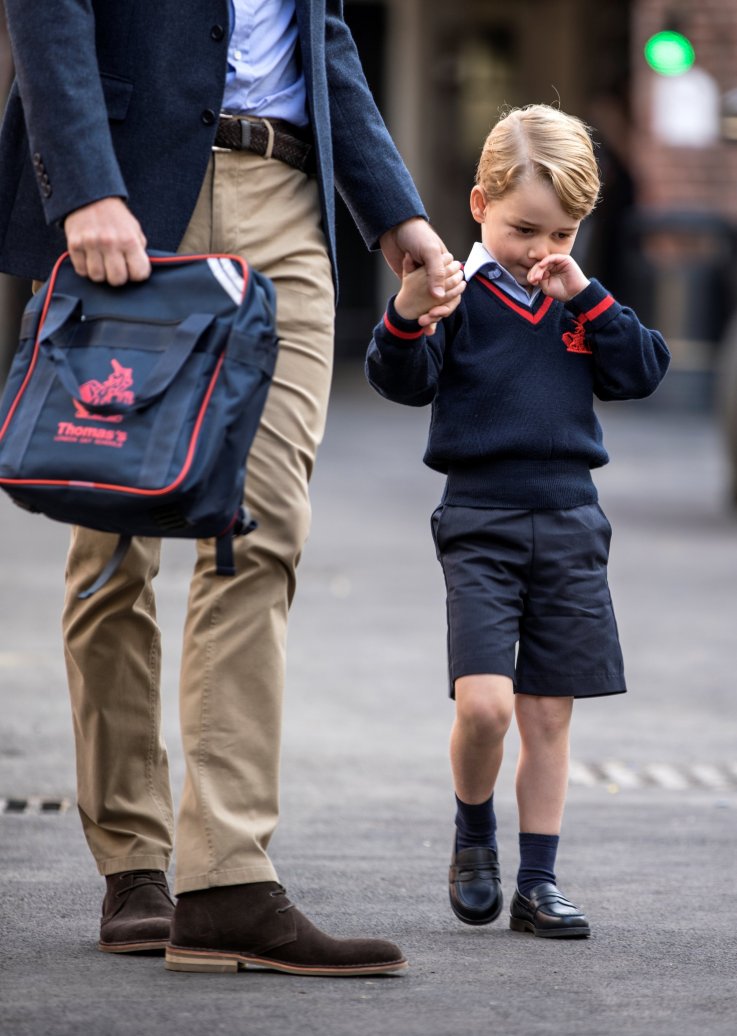 Kate Middleton had been scheduled to also attend but was unable to do so due to illness. Palace officials recently revealed that she is suffering from morning sickness as a result of being pregnant; the couple are expecting a new sibling for George and his sister Princess Charlotte.
The school's website describes it as a "busy, thriving, purposeful school, educating 560 boys and girls between the ages of four and 13."
"The most important school rule is to 'Be Kind,'" it adds. Its "broad" curriculum includes Art, Ballet, Drama, Computing, French, Music and PE.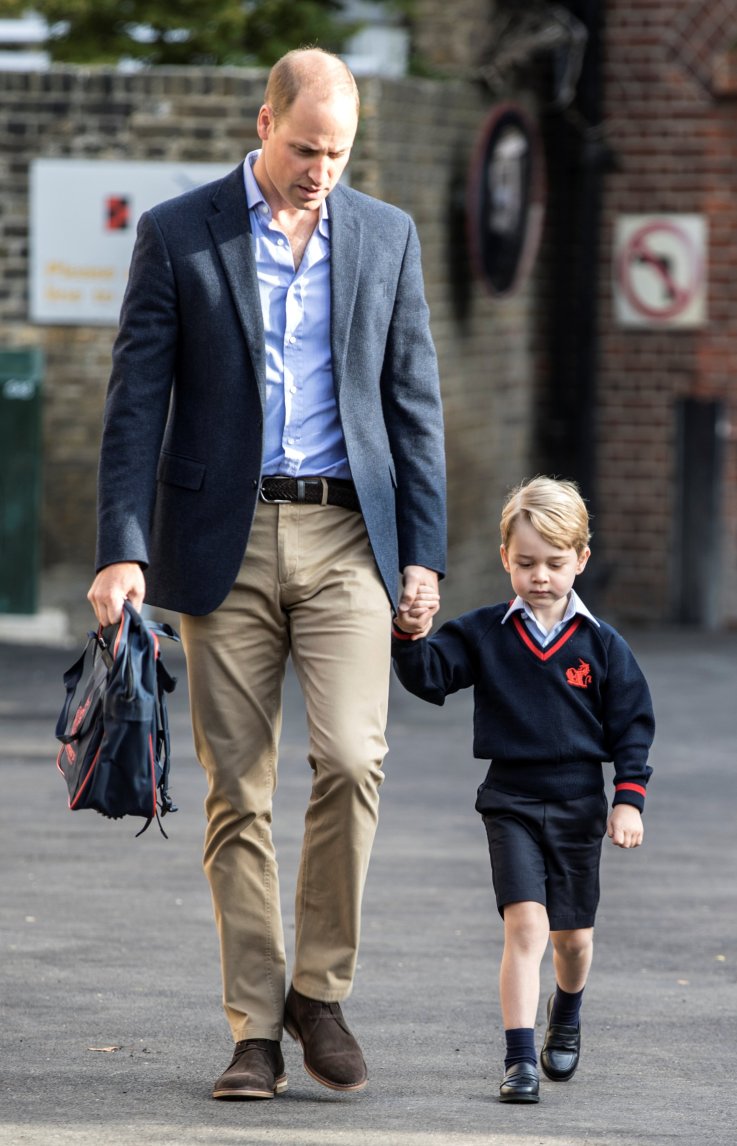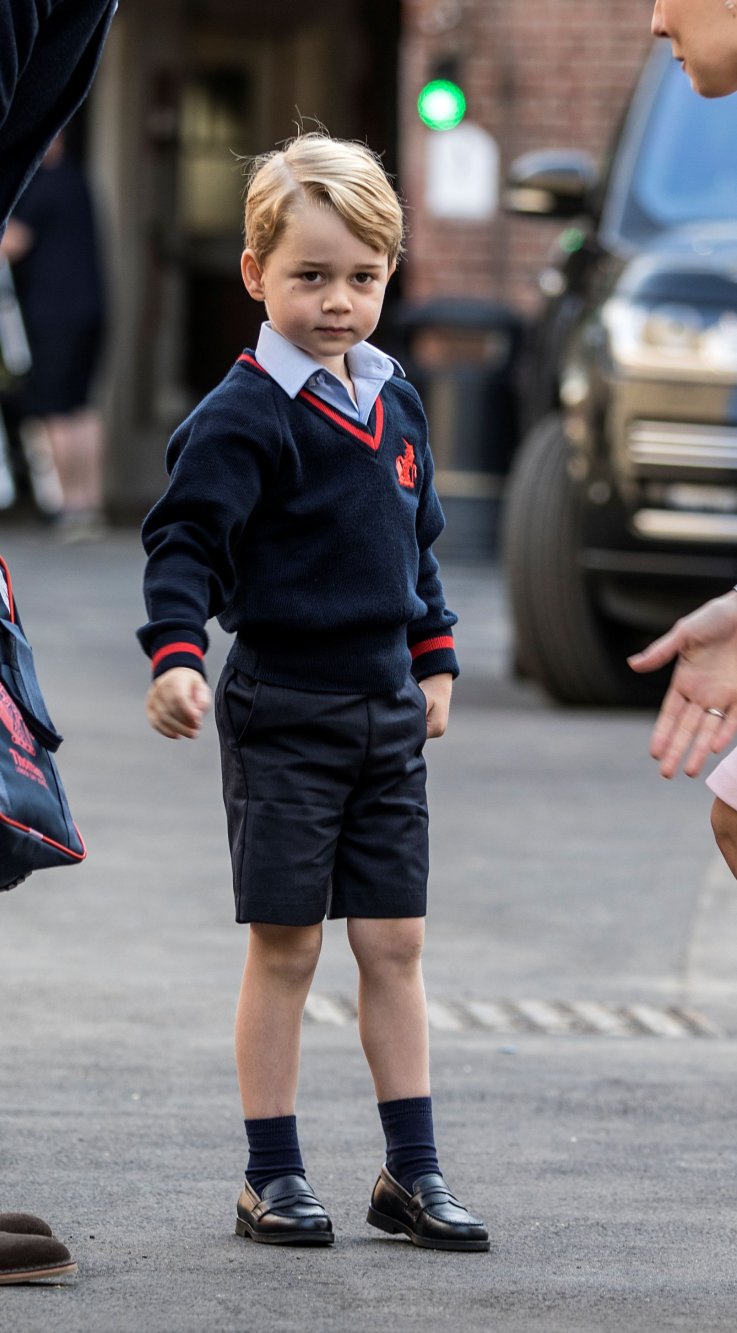 It says that while it values academic success highly, it places "a greater emphasis on a set of core values, which include kindness, courtesy, confidence, humility and learning to be givers, not takers."
And it trumpets liberal internationalist values, saying "We hope that our pupils will leave this school with a strong sense of social responsibility, set on a path to become net contributors to society and to flourish as conscientious and caring citizens of the world."
Fees at the school are £18,000 ($23,000) per year. Famous alumni include the model and actress Cara Delevingne, and Florence Welch, a pop singer who fronts Florence and the Machine.
George was previously educated at a nursery in Norfolk, a county outside London in central England. But his parents have recently relocated full time to London as William takes on more royal duties.
Pictures: British Royal Prince George Starts First Day Of Elementary School But Kate Was Too Sick To Go Along | World