Prince George Seventh Birthday Photo Released By Kate Middleton
Prince George celebrates his seventh birthday tomorrow—and proud mother Kate Middleton has released two new photos of him to mark the occasion.
The Duchess of Cambridge took the pictures herself earlier this month, continuing a long tradition of shunning professional photographers on her children's birthdays.
Kensington Palace has not released details of how the family will be celebrating, but they had a busy lockdown homeschooling at Prince William and Kate's Norfolk residence Anmer Hall.
A spokesperson said: "The Duke and Duchess of Cambridge are delighted to share two new photographs of Prince George ahead of his seventh birthday tomorrow.
"The photographs were taken earlier this month by the duchess."
Prince William and Kate Middleton have released pictures and video of their children during their long stay at their country retreat during lockdown.
As Britons came together in the early days of the pandemic to "Clap for Carers," the Cambridge family were filmed joining in from their doorstep.
And when Princess Charlotte turned five in May, Kate released pictures she shot herself of the young royal helping pack and deliver food parcels to vulnerable pensioners.
When Prince Louis turned two, Kate released her own photos of him painting rainbows in tribute to the National Health Service.
She even took part in popular social media trend "Instagram vs reality," posting a snap of Louis with paint-smeared cheeks alongside neat official portraits.
Kate later told ITV: "I should've taken a photograph of what I looked like after taking that picture of Louis, luckily that wasn't documented."
Kensington Palace has not released details of how the family will celebrate Prince George's birthday, but he may have a little more freedom than his brother and sister who celebrated theirs during the height of lockdown.
The duchess has laid on homeschooling sessions to keep the youngsters engaged but previously admitted the pandemic has at times been hard.
She told ITV in May: "We try to check in daily with family members and speak to them about news so in some ways we've got a lot more contact than before.
"But it's hard to explain to a five- and six-year-old what's going on, but the school's been great in supporting them as well.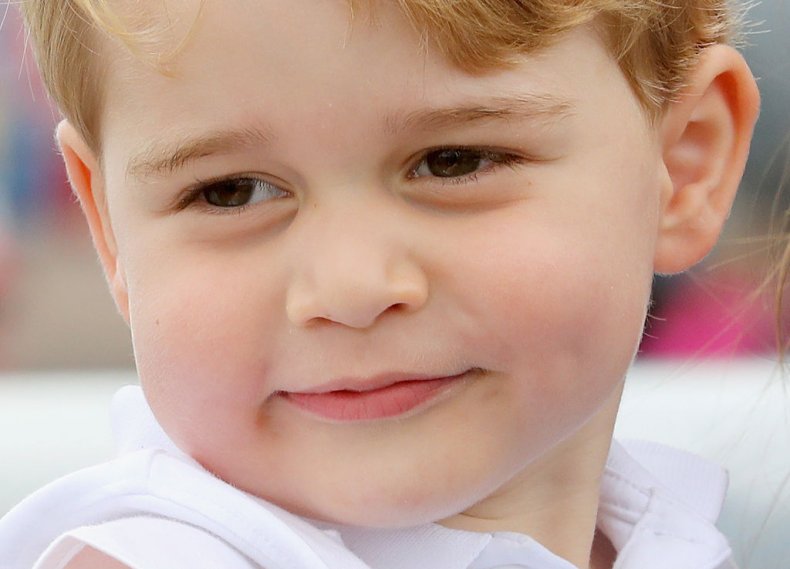 "So, hard times but they've got support out there, I think."
She added: "It's extraordinary. I'm sure you're experiencing the same yourselves and your families and things.
"We're stuck into homeschooling again. They're unprecedented times really. But, no, we're fine."