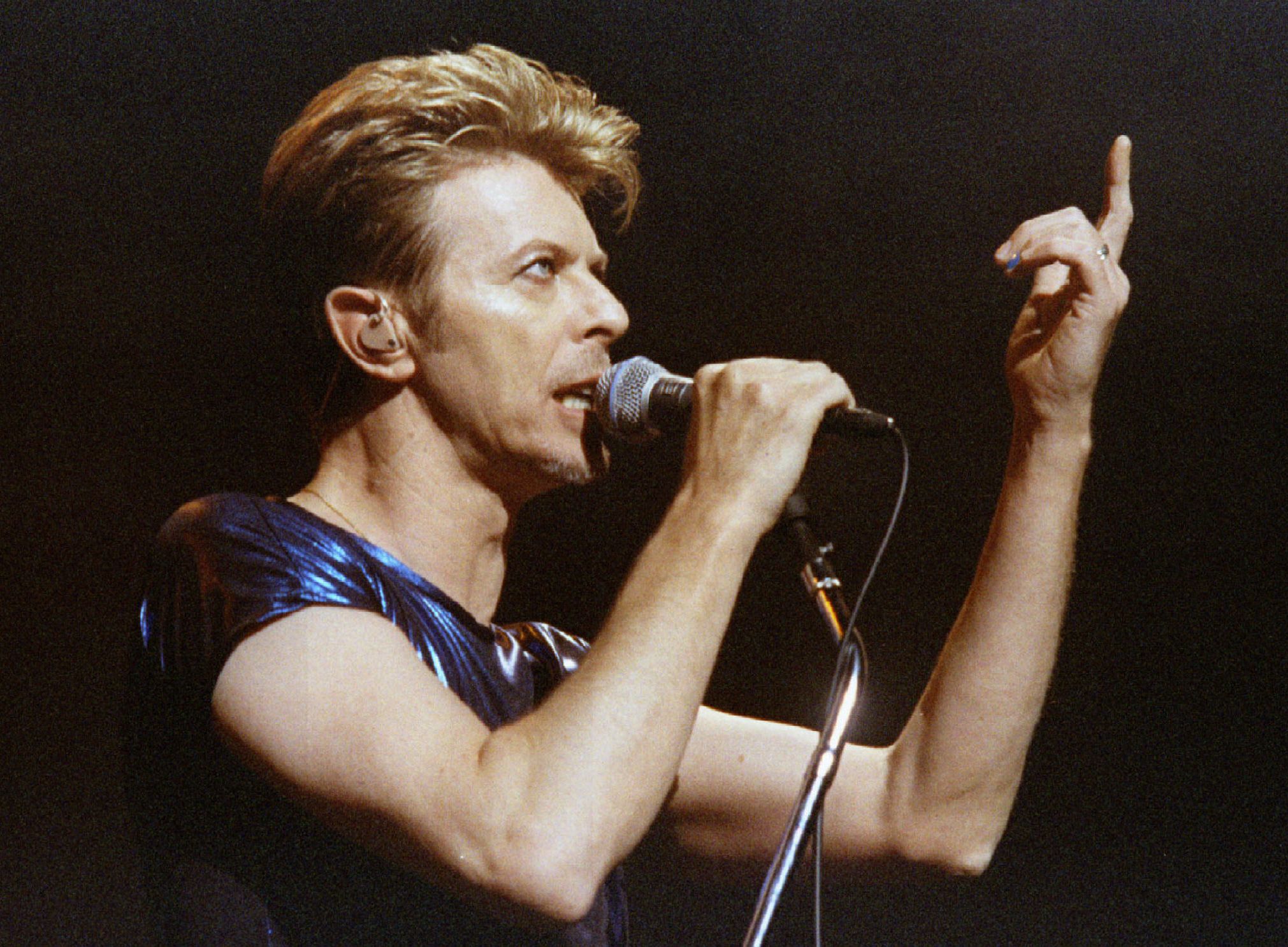 Updated | Memorabilia belonging to music icons Prince and David Bowie, who both died this year, fetched thousands of dollars more than expected at auction over the weekend. A guitar belonging to Prince sold for $137,500, while a lock of fellow legend David Bowie's hair fetched $18,750.
The Yellow Cloud Electric Guitar, which the Purple One performed with from the late 1980s to the mid-1990s, was put up for sale by Heritage Auctions in Beverly Hills in May, just weeks after the singer's death from accidental opioid overdose on April 21. It had been expected to sell for $30,000.
The buyer, Jim Irsay, CEO of NFL team the Indianapolis Colts, added the guitar to his extensive collection of instruments, including items previously owned by the likes of John Lennon, Bob Dylan and Ringo Starr.
"Mr. Irsay is delighted this historical instrument will reside with many others," said Chris McKinney, Irsay's personal curator. "The collection is about preserving pieces of music history and this guitar will join those used by some of the world's greatest musicians…Prince certainly deserves a place of honor."

Meanwhile, a lock of Bowie's hair—cut and kept by a Madame Tussauds wig designer in 1983—raised over $14,000 more than expected. The blonde sample had been valued to sell for $4,000 but proved even more valuable in the event of the Starman's death in January.
The piece was consigned to Heritage Auctions by Wendy Farrier, a former wig-maker at the London branch of Madame Tussauds waxwork museum. Farrier, a Bowie fan since the 1960s, had been tasked with cutting a sample of hair in order to match the color of that on his wax figure.
Speaking to Newsweek she previously said: "There wasn't any ego there, he was very easygoing. I said: 'I'm sorry, I'll be very careful, I won't muck up your style,' because he had a big quiff at the front. I remember my scissors were shaking as I did it. He was totally calm, he didn't make a fuss."
Farrier said she would donate a portion of the proceeds from the same to the Soi Dogs Foundation.
Speaking exclusively to Newsweek, the winning phone bidder, who wishes to remain anonymous, said: "I've been a lifelong fan of David Bowie and this is a memento that keeps him close and his spirit alive. Plus, I was very pleased to learn that some of the proceeds would be donated to the Soi Dog Foundation charity; I'm a lifelong animal lover at heart."
Heritage Auctions' director of entertainment and music auctions Margaret Barrett said: "David Bowie changed music forever and fans are hungry for related precious objects that bring them closer to their favorite musician. What brings you closer than a lock of hair?"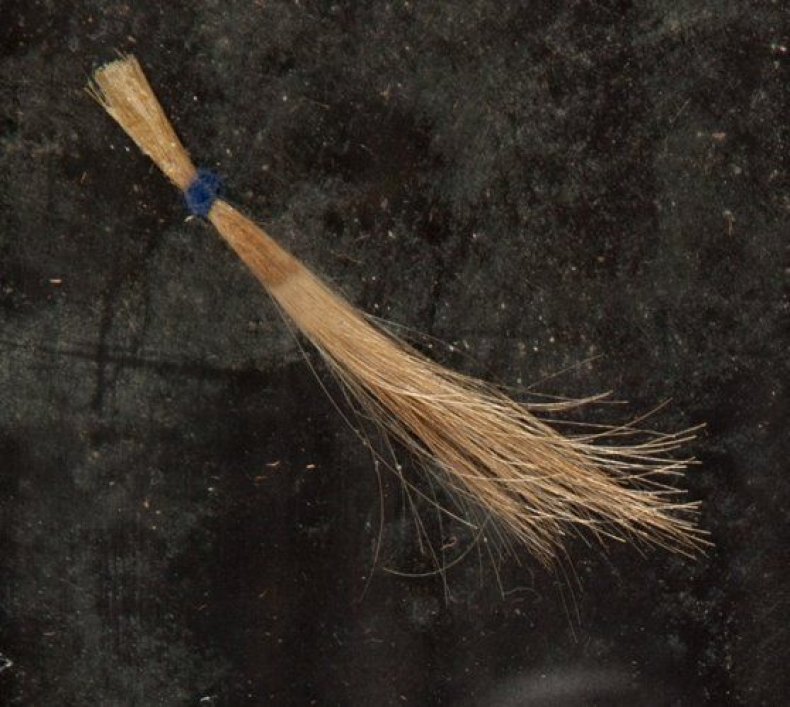 Several other pieces of celebrity memorabilia were also up for auction; however, the sale of an Emmy Award won by Whitney Houston that sparked litigation ultimately didn't go ahead. The Academy of Television Arts & Sciences sued Houston's estate to block its sale, claiming its prestigious awards cannot be resold by recipients. (The Television Academy declined to comment when contacted by Newsweek last week, while Heritage Auctions said it had yet to be provided with evidence that Houston had agreed not to sell on the trophy when she received it in 1986.)
Several other items in a special collection of Houston memorabilia did sell though, raising over $500,000, NJ.com reports.
An MTV Video Music Award, more commonly referred to as a moonman, raised $16,250, and a pair of Nike Air Jordans gifted to the late singer, who died from accidental drowning in February 2012, fetched $20,000.
Houston's wedding gown from her 1992 wedding to Bobby Brown also sold for $15,000. The dress was designed by Marc Bouwer with input from Houston and reportedly cost $40,000 to make.
This article has been updated with a quote from the buyer of David Bowie's hair.