Prince Cause of Death: Singer Had High Level of Fentanyl in Body, Autopsy Report Says
On Tuesday, a toxicology report for the late singer Prince confirmed his body contained an "exceedingly high" level of fentanyl at the time of death. Fentanyl is a synthetic opioid used to manage moderate to severe levels of pain.
"The amount in his blood is exceedingly high, even for somebody who is a chronic pain patient on fentanyl patches," Dr. Lewis Nelson, chairman of emergency medicine at Rutgers New Jersey Medical School, told the Associated Press.
The amount of fentanyl present in Prince's blood was 67.8 micrograms per liter. His liver contained 450 micrograms of the drug per kilogram, AP reported.
The "Little Red Corvette" singer— born Prince Rogers Nelson—was found dead on April 2016, at age 57, in an elevator at his home outside Minneapolis. After his death, investigators found mislabeled pills at his residence that contained fentanyl. He did not have a prescription for the drug.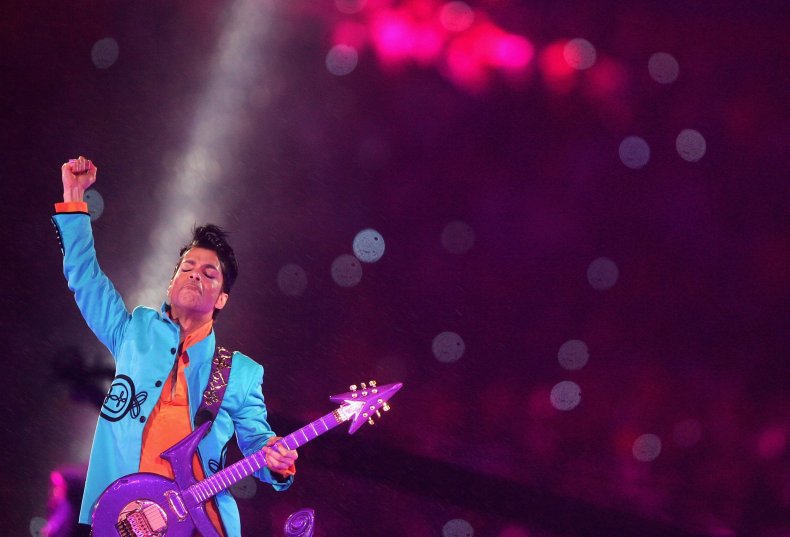 Like Prince, fellow singer Tom Petty died October 2, 2017 of an accidental fentanyl overdose at 66. Petty's manager Tony Dimitriades said Petty suffered a cardiac arrest. He was prescribed "various pain medications" such as fentanyl patches to alleviate pain that surfaced from his series of ailments, according to the Los Angeles County coroner's office.
The government classifies fentanyl as a Schedule II drug. But this classification doesn't make it any less potent or deadly than a Schedule I drug. Fentanyl is more potent than both morphine and heroin, the Centers for Disease Control (CDC) estimates. The Food and Drug Administration (FDA) has approved the drug for limited use, though it is often sold illegally.
"The effects of fentanyl exposure resemble those of heroin and include euphoria, drowsiness, nausea, confusion and sedation," said the U.S. Drug Enforcement Administration. "With repeated exposure comes tolerance, addiction, respiratory depression and arrest, unconsciousness, coma and death."