Prince Harry Admits He 'Wasn't Aware' of Problems of Racism in the U.K.
Prince Harry admitted he "wasn't aware" of problems with racism "within the U.K. and globally" as he and wife Meghan Markle called for an end to structural racism.
The Duke and Duchess of Sussex said the potential of young people of colour will go "untapped" until there is "equality of opportunity" with "their white peers" in an interview with London's Evening Standard in line with Black History Month (BHM) in the U.K.
However, Meghan hailed the success of the Black Lives Matter movement in creating a "reckoning" and described peaceful protest as "a beautiful thing."
She said baby Archie is "so good" and acknowledged the couple "are just so lucky" with the life they have created in California.
Meanwhile, Harry said he had experienced an "awakening" to the experiences of people of colour as he called for white people to tackle racism.
He told the Standard: "I wasn't aware of so many of the issues and so many of the problems within the UK and also globally as well.
"I thought I did but I didn't."
The prince gave an example that may be close to his wife's heart in the interview, announcing a list of "BHM Next Gen Trailblazers," who have challenged prejudice.
The duke said: "When you go into a shop with your children and you only see white dolls, do you even think: 'That's weird, there is not a black doll there?'
"And I use that as just one example of where we as white people don't always have the awareness of what it must be like for someone else of a different coloured skin, of a black skin, to be in the same situation as we are where the world that we know has been created by white people for white people."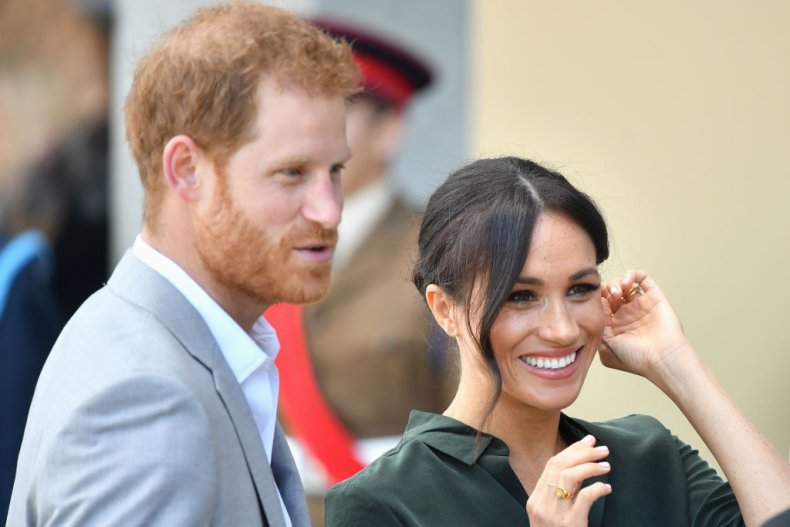 The example may well resonate with Meghan who has previously described the difficulty of growing up with a black mum and white dad while all the toy families were either one race or the other.
She has said her dad bought her two sets, one black one white, so he could create a family that looked like hers.
In terms of Harry and Meghan's family, the couple said they are doing well in Montecito where they have bought a $14.7 million mansion.
Meghan said: "We are doing well. [Archie] is so good. We are very lucky with our little one.
"He is just so busy, he is all over the place. He keeps us on our toes. We are just so lucky."
The duchess described the Black Lives Matter marches as a "beautiful thing" as she said peaceful protesters simply want "the recognition of equality."
She told the Standard: "But when there is just peaceful protest and when there is the intention of just wanting community and just wanting the recognition of equality, then that is a beautiful thing.
"While it has been challenging for a lot of people certainly having to make this reckoning of historical significance that has got people to the place that they are, that is uncomfortable for people.
"We recognise that. It is uncomfortable for us."
In an article the couple wrote for the newspaper, they said: "For as long as structural racism exists, there will be generations of young people of colour who do not start their lives with the same equality of opportunity as their white peers.
"And for as long as that continues, untapped potential will never get to be realised."