After The Royal Wedding, What's Next For Prince Harry And Meghan Markle? | Opinion
A Californian is marrying into the court of Queen Elizabeth and the whole world seems agog about the culture clash. How will Los Angeles–born, mixed heritage Meghan Markle adapt to life at the heart of the British royal family with its class-bound etiquette and stuffy rituals? Will she enjoy autumn holidays in bleak Balmoral as much her as her late mother-in-law Diana did? Then there is Sandringham at Christmas with grand-mama and later the prospect of living in the sticks in her own country pile like sister-in-law Kate.
So far she has played a blinder—grin 'n' grip glad-handing the crowds with the assurance of a trained actress and agreeing without fuss to being a dual U.S.-UK citizen and to being baptised into the Church of England. But the hard part will arrive when the confetti turns grey and the realities of being a royal hit home. After her delayed honeymoon to a secret location—hopefully more intimate than Diana's nightmare post-nuptial voyage on the royal yacht with Charles and a crew of over 200—the knives will be out as soon as she makes the slightest social gaffe and calls may come to drop her American nationality altogether, if only to get those pesky U.S. tax collectors off her back.
Of course she isn't the first American divorcée to marry into the House of Windsor and the precedent is far from propitious. Wallis Simpson never shook off the suspicion of being an American gold-digger whose love affair with Edward VIII caused his abdication in 1936, even though it was the besotted king who lost his mind and with it his crown.
But maybe Meghan could learn a few lessons from Wallis. During World War Two the Duchess was exiled to the Bahamas where the Duke was Governor, allowing them to make regular trips for shopping and socialising to nearby Miami and the Eastern seaboard. There is little reason why Harry, who since leaving the army in 2015 has struggled to find a worthwhile occupation, might reject such a gubernatorial position today. If nothing else, it would be handy for visiting the in-laws.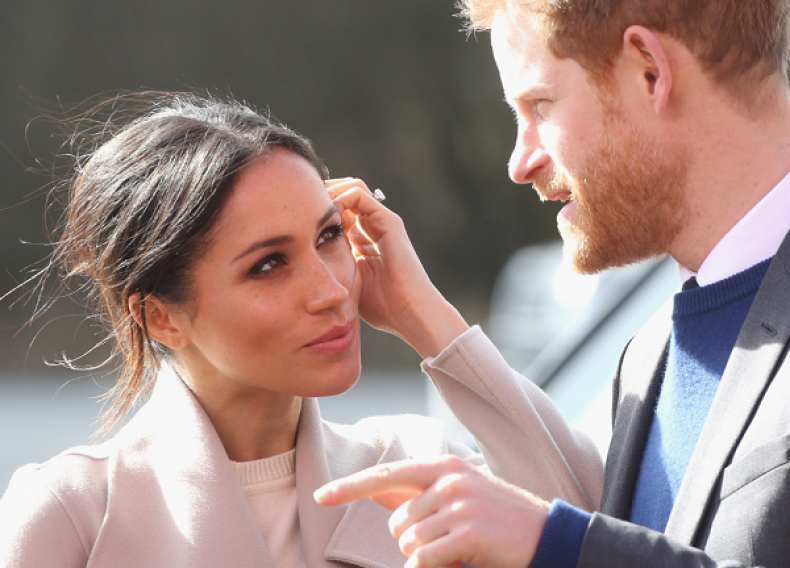 After the war, the Duke put out feelers about living in the United States, and when Washington refused his demands to be given a tax-free diplomatic status, for a while he turned his gaze to Canada where he owned a ranch. Could Harry do something similar since Meghan's long-term home was Toronto where her television series Suits was shot? He will soon have the chance to recce the territory since his first overseas tour as a married man is likely to include, after visiting Australia, a trip to Canada and probably the United States too.
If he enjoys being an ambassador for Britain, a more permanent overseas role might be to become Chair of the British Council, which flies the flag for UK culture abroad and could do with a high profile appointment to compensate for the recent cuts to its budget. Although not academically-minded, he might be just the man (with a bright and articulate wife at his side) to rejuvenate the brand and project a more dynamic image of post-Brexit Britain to the world.
Harry hardly needs reminding that his marriage to Meghan has almost zero constitutional importance. When Kate gave birth to Louis last month, he was bumped down the pecking order to sixth in line to the throne. Barring an outbreak of ebola at Kensington Palace, this Prince Hal will never wear the crown.
What his new bride will soon discover—as no doubt Kate found when she was put on the treadmill of official engagements after her marriage to Harry's big brother William—is that being a full-time royal can be dreadfully dull. You spend most of your time travelling to far-flung parts of the kingdom being nice to people who you will never see again. Meghan will also find that royals, unlike celebrities, are not supposed to retire and that behind the tinsel is endless tedium.
As for Harry, he needs a life as well as a wife. Surely after seeing action as a helicopter pilot in Afghanistan, he will also tire of cutting ribbons at home? Perhaps he and Meghan would be happier if they were away from the spotlight and based overseas?
Only a fool would bet the farm on that happening soon, but at some point in the future Harry and Meghan will surely go stir crazy in their gilded royal cage and begin to crave for the Land of the Free.
David McClure is the author of Royal Legacy.
The views expressed in this article are the author's own.​​