Prince Harry Mystery Over Why He Was Not With Queen in Her Final Moments
Prince Harry arrived at Balmoral Castle around an hour after Queen Elizabeth II's death was announced by Buckingham Palace.
The Duke of Sussex left Meghan Markle in London and travelled up to Scotland solo, while Prince William had earlier flown from RAF Northolt with other royals including Prince Andrew and the Earl and Countess of Wessex.
Harry was photographed arriving in darkness some time after the official announcement was released to the media at 6.30 p.m. U.K. time.
It had initially been thought that he was among royals, including Prince William, Prince Andrew and the Earl and Countess of Wessex, to take an earlier plane to Aberdeen Airport.
In the chaotic hours before the the official announcement it was also at first thought Meghan Markle would be with him before it later became apparent he would travel alone. The duchess is still due to travel to Scotland at a later date.
Kate Middleton also remained at home after the three Cambridge children had their first day at their new school, Lambrook.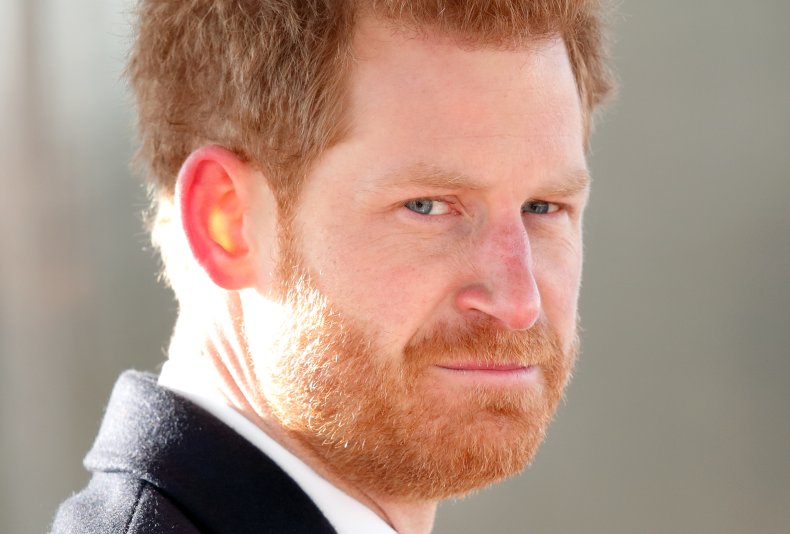 The Buckingham Palace statement read: "The Queen died peacefully at Balmoral this afternoon.
"The King and The Queen Consort will remain at Balmoral this evening and will return to London tomorrow."
Prince Harry has always been clear that his past criticisms of the royal family did not extend to the queen, with whom he has always said he had a good relationship.
In April, he told NBC: "It was just so nice to see her. She's on great form. She's always got a great sense of humor with me."
He added: "We have a really special relationship. We talk about things that she can't talk about with anybody else. So that's always a nice piece to it."
King Charles III said in a statement: "The death of my beloved Mother, Her Majesty The Queen, is a moment of the greatest sadness for me and all members of my family.
"We mourn profoundly the passing of a cherished Sovereign and a much-loved Mother. I know her loss will be deeply felt throughout the country, the Realms and the Commonwealth, and by countless people around the world.
"During this period of mourning and change, my family and I will be comforted and sustained by our knowledge of the respect and deep affection in which The Queen was so widely held."
Prime Minister Liz Truss said in a speech that the queen's death was a "huge shock to the nation and the world."
She said Elizabeth served with "dignity and grace," and was "loved and admired" prior to her tragic death.