Prince Harry Asked Meghan Markle's Dad to 'Give Donald Trump a Chance'
Nearly a month after the royal wedding, Meghan Markle's father, Thomas Markle, opened up about his relationship with his new son-in-law and revealed that Prince Harry asked him to give President Donald Trump a chance.
Thomas Markle spoke glowingly about Harry during his Monday interview with Good Morning Britain, calling the royal a "gentleman." The 73-year-old said he was angry with the U.S. president when he spoke to his soon-to-be son-in-law for the first time last year.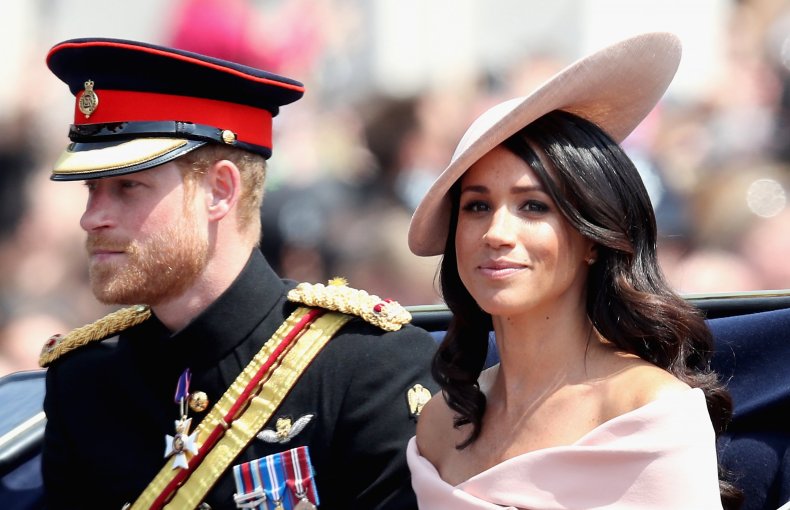 "Our conversation was, I was complaining I didn't like Donald Trump. He said, 'Give Donald Trump a chance.' I sort of disagreed with that. But I still like Harry. That was his politics; I have my politics."
When asked by Piers Morgan if he thought the Duke of Sussex was a Trump supporter, Markle said: "I would hope not now. But at the time, he might have been."
Markle, who skipped his daughter's wedding on May 19, acknowledged he has yet to meet his royal son-in-law. The first time Markle and Harry spoke on the phone, the two discussed politics, including the U.S. president and Brexit.
The two spoke again before the 33-year-old royal formally asked the former actress to marry him. "Harry asked for her hand over the phone, and I said, 'You're a gentleman, promise me you'll never raise your hand against my daughter, and of course I will grant you my permission.'"
Markle said he believes Prince Harry is just as lucky to marry Meghan as she is to marry into the royal family, People magazine noted. "Of course it's 'Wow,' it comes out as a 'Wow,' but this is my daughter, and she's certainly a prize for him as well," he said. "He's great, an interesting guy, a prince, but my daughter's been a princess since the day she was born."
He also discussed having to miss his daughter's wedding in Windsor due to health issues. "I absolutely wanted to walk my daughter down the aisle," he said.
"Meghan cried, I'm sure, she did cry, and they both said, 'Take care of yourself, we are really worried about you,'" he said, reminiscing about the moment he told his daughter he would be unable to attend her wedding.
Markle added: "The unfortunate thing for me now is I'm a footnote in one of the greatest moments in history rather than the dad walking her down the aisle. That upsets me somewhat."
However, he said he was "honored" Prince Harry's father, Prince Charles, walked Meghan down the aisle. "I can't think of a better replacement than someone like Prince Charles," Markle said.