How Prince Harry Asked Royals To Re-Write Security Rulebook Over Racism
Prince Harry told Oprah Winfrey he fought back against attempts to remove his security, and Newsweek has now learned he requested a full rewrite of the usual palace approach to account for racism.
The Duke and Duchess of Sussex discussed battles over security several times in the bombshell sit-down interview, in which Meghan leveled racism allegations.
However, some may have missed a subtlety in the prince's description of how he made his case to the royal family.
Prince Harry told Oprah Winfrey: "Their justification was a change in status. I pushed back and said 'is there a change of threat or risk?'
"Eventually, I got the confirmation that no, the risk hasn't changed but due to our change of status we would no longer be 'official' members of the royal family."
He said the royals "literally cut me off financially and I had to afford security for us"—with no further money from Prince Charles paid to the duke after the end of March 2020.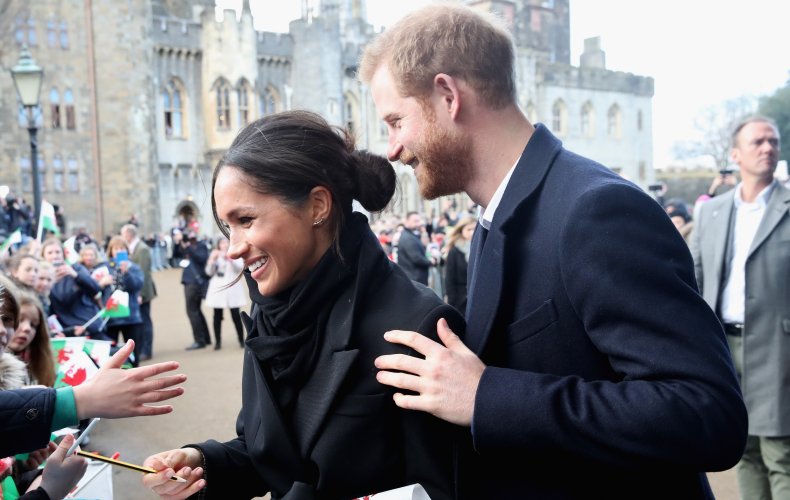 Insiders say Prince Harry's conversations with the royal family represented a fundamental request to redraw how security decisions were made to account for racism.
Newsweek understands Harry believed the royal family should pivot to factor in the increased threat posed to Meghan and Archie as people of color.
Police launched an investigation after a racist letter containing suspicious-looking white powder was sent to the couple in February 2018, three months before the royal wedding.
The message was sent to St. James's Palace but intercepted on February 12. When the power was tested it proved to be harmless.
A Metropolitan Police spokesperson told the Evening Standard newspaper at the time: "Police are investigating after a package containing a substance was delivered to St. James's Palace on Monday, 12 February.
"The substance was tested and confirmed as non-suspicious. Officers are also investigating an allegation of malicious communications which relates to the same package."
Former chief superintendent Dai Davies told the Daily Mail he was "gobsmacked" that Harry and Meghan wanted British taxpayers to pay for their security when they were no longer working royals.
The former leader of the Metropolitan Police's royalty protection unit said: "It was utterly unrealistic to think they could continue to have their royal protection team working in America—in fact it would have put their [police] lives at risk."
At the time the key decisions were made they were resident in Canada with a team of U.K. officers living out in North America with them.
The Canadian government also indicated it was unwilling to provide them state-funded police security after they lost the status, on leaving the royal family.
Public Safety Minister Bill Blair's department told CBC News in February 2020: "The Duke and Duchess of Sussex choosing to relocate to Canada on a part-time basis presented our government with a unique and unprecedented set of circumstances.
"The RCMP [Royal Canadian Mounted Police] has been engaged with officials in the U.K. from the very beginning regarding security considerations.
"As the Duke and Duchess are currently recognized as Internationally Protected Persons, Canada has an obligation to provide security assistance on an as-needed basis.
"At the request of the Metropolitan Police, the RCMP has been providing assistance to the Met since the arrival of the Duke and Duchess to Canada intermittently since November 2019.
"The assistance will cease in the coming weeks, in keeping with their change in status."