Prince Harry Reveals The One Thing He Cannot Get Baby Archie in America
Prince Harry says living in America with Meghan Markle is "fantastic" but admits there is one thing he cannot find for Baby Archie.
The Duke of Sussex has been adapting to life in the U.S. at their new $14.7 million Montecito mansion.
In a call marking the 125th anniversary of rugby league, Harry gave a hint at how the young family have been enjoying life away from royal duties since they quit in January.
He admitted they were lucky to have so much space at the seven acre, nine-bedroom house where they moved in July.
Asked how things were going, the duke said: "Loving it, it's fantastic. What I need is a few mini rugby balls that I can then get Archie involved with the game because at the moment it's impossible to find any.
"I've got a little bit of space outside which we're fortunate enough to have. I need to get him playing some rugby league.
"But I am just unbelievably fortunate and grateful to have outdoor space and see my son be able to be outside because I know so many people just haven't had that opportunity in the last five months.
"Our little man is our number one priority but then our work after that is the second priority and we're just doing everything we can to play our part in trying to make the world a better place."
The duke said he will return to Britain and is looking forward to attending the Rugby League World Cup, in October next year.
Harry admitted the family have found lockdown easier than many due to having expansive grounds both in Montecito and at Tyler Perry's Tuscan-style mansion in Los Angeles, where they stayed previously.
Prince Charles, his father, got coronavirus in March but survived with only mild symptoms.
Harry said in the video call, released on Sunday: "All of us take so much for granted. Some people said COVID is a virus, it is something that doesn't discriminate between classes.
"It's like, no. I've spoken to people and know a lot of people who are stuck in high rise blocks of flats. They can't even see outdoor space. They can't even see grass. I'm constantly aware of that. Although it's not my environment, I'm constantly aware of it."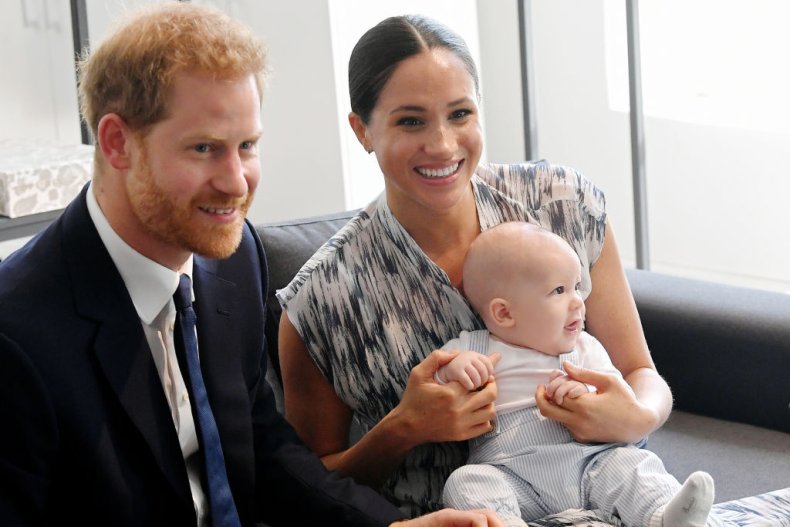 Among those to say coronavirus "does not discriminate" is U.K. cabinet office minister Michael Gove, a key ally of Prime Minister Boris Johnson.
After surviving COVID-19, Charles said: "Having recently gone through the process of contracting this coronavirus, luckily with relatively mild symptoms, I now find myself on the other side of the illness but still in no less a state of social distance and general isolation.
"As we are all learning, this is a strange, frustrating and often distressing experience, when the presence of family and friends is no longer possible and the normal structures of life are suddenly removed.
"At such an unprecedented and anxious time in all our lives my wife and I are thinking in particular of all those who have lost their loved ones in such very difficult and abnormal circumstances and of those having to endure sickness, isolation and loneliness."