Prince Harry Backs Report Accusing Facebook of Shutting Down Journalists
Prince Harry has backed calls for Congress to protect journalists who hold Facebook and Instagram to account.
The Duke of Sussex was for the last year part of an Aspen Institute investigation into online lies.
The result was an 80-page report calling for wide-ranging recommendations, including protection for certain journalists whose Facebook or Instagram research was closed down.
Within the document are numerous references to Congress taking action and even finding public funding for an independent body aimed at countering misinformation.
The call for political intervention is striking from a former working royal who, no longer governed by palace neutrality conventions, is continuing on a path deeper into political territory.
The Aspen Institute's Commission on Information Disorder, of which Harry is a member, said in its report: "Congress should extend legal protection to certain journalism and research projects that involve the automated collection of public platform data—when those projects are intended to inform the citizenry about matters of public concern and are conducted in a way that respects platform integrity and user privacy."
It added: "Major online platforms are increasingly citing their terms of service to deny access, effectively shutting down this work.
"For instance, Instagram invoked its terms to shut down AlgorithmWatch's Instagram monitoring project, which relied on volunteers to study prioritization of posts.
"Most recently, Facebook referenced its terms to explain its decision to disable the accounts of NYU researchers who study political ads on the platform."
Prince Harry said: "For the better part of a year, we at the Aspen Commission have met regularly to debate, discuss, and draft solutions to the mis- and disinformation crisis, which is a global humanitarian issue.
"I hope to see the substantive and practical recommendations of our Commission taken up by the tech industry, the media industry, by policymakers, and leaders. This affects not some of us, but all of us."
The report also called on Congress to "require all social media platforms" to reveal instructions given to employees about how to moderate content as well as a "time-limited archive of moderated content."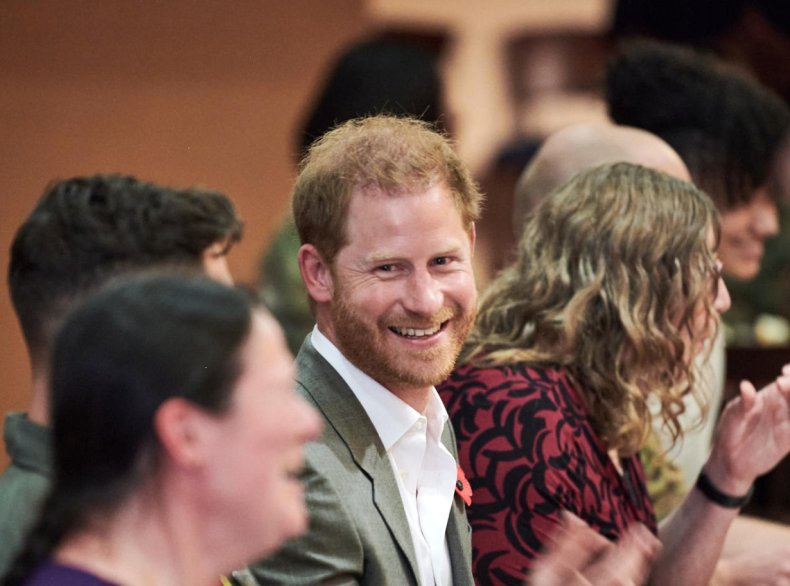 It added: "When platforms take down accounts or individual pieces of content, they should provide users with specific explanations for their actions."
The report also calls on Congress to fund a non-profit organization researching "systemic misinformation counter-measures."
It suggests funding could come from "general taxes, voluntary investment from tech companies, taxes on social media ads, the allocation of FTC fines, or other appropriate means."
The report, published Monday, November 15, comes after a busy week for Harry and Meghan Markle
The couple used Veterans Day to visit the Joint Base McGuire-Dix-Lakehust in New Jersey, where they had lunch with service members and families, on Thursday, November 11.
Harry said at the time: "As we honor and reflect on Remembrance Day in the UK, which shares a date with Veterans Day here in the US, my hope is for all of us to continue to support the wellbeing and recognize the value of our troops, veterans, and the entire military and service family. We and they are better for it."
Harry and Meghan were out in New York at Intrepid Museum's Salute to Freedom Gala on Wednesday, November 10.
Earlier that day, a trove of Meghan's private messages from 2018 were also put into the public domain by a former aide through her Court of Appeal case, relating to a letter she sent her father.
They also appeared at separate online summits on Tuesday, November 9, with Prince Harry telling Re:Wired he warned Twitter in advance about the Capitol Riots.