Prince Harry Had 'Bitter Explosion' Over Brother's Calls to Slow Down With Meghan Markle
Prince Harry had a "bitter explosion" at Prince William for dragging Princess Diana's brother into an argument about the speed of his relationship with Meghan Markle, a new book claims.
The close relationship between the two young royals was shattered when the Duke of Cambridge called on Charles Spencer to persuade the Duke of Sussex to slow things down, historian Robert Lacey writes.
The dispute took place in the early days of Harry's relationship with Meghan, following the first talk of marriage.
William initially asked younger brother Harry to take his time and get to know Meghan, but when that failed he tried a different approach, it is claimed.
New book Battle Of Brothers says William asked Earl Spencer to step in but the move did not go down well.
Lacey, an adviser on Netflix show The Crown, wrote: "So Harry could not help but wonder whether Wills was really concerned about his personal happiness — or whether he was, once again and as per usual, thinking about the make-up and fortunes of 'the Firm' whose boss he would become one day?
"The response from Harry was a brusque and offended pushback—and after several more peppery reactions, William turned to his uncle Charles Spencer for help.
"From time to time Diana's younger brother had played something of an honorary godfather to both boys in the years since the death of their mother, and their uncle agreed with William to see what he could do.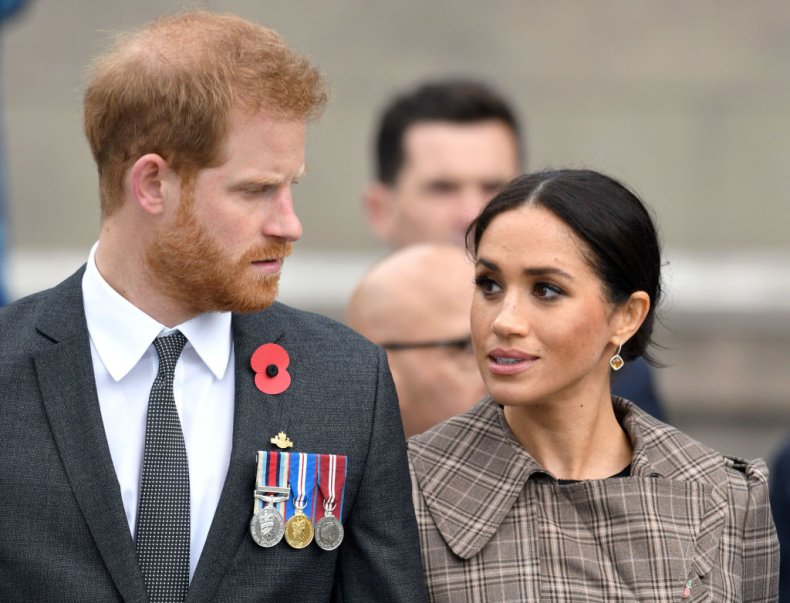 "The result of the Spencer intervention was an even more bitter explosion. Once again Harry refused to slow down.
"He didn't blame his uncle. He understood why Diana's brother should want to help.
"Yet he was furious with his elder brother for dragging other family members into the row."
It has long been known that William asked his brother to slow things down with Meghan before they got engaged.
However, this is the first time it has been claimed he sought the help of Earl Spencer.
Previously, biography Finding Freedom claimed the rift was triggered by two words, "this girl," which William used to describe Meghan.
Sources quoted in the book claimed William said: "Don't feel you need to rush this. Take as much time as you need to get to know this girl."
Authors Omid Scobie and Carolyn Durand add: "In those last two words, 'this girl,' Harry heard the tone of snobbishness that was anathema to his approach to the world."
Lacey claims there have been occasional "pach-ups" and "reconciliations" but says the rift between the brothers persists "to the present day."
Battle Of Brothers: William, Harry And The Inside Story Of A Family In Tumult, is to be published by William Collins on October 15 and is being serialized in the Daily Mail.