Prince Harry Calls Out 'Institutional Racism' and 'Unconscious Bias'
Prince Harry has spoken out against "institutional racism" saying it "has no place in our societies" during a speech honoring his mother Princess Diana.
The Duke of Sussex said his own and past generations "haven't done enough to right the wrongs of the past" as he admitted "division, isolation and anger dominate."
The intervention represents the strongest comments made on racism from a birth royal and comes almost a month after wife Meghan Markle backed Black Lives Matter.
His words came in a speech for the Diana Award's virtual ceremony today, on what would have been her 59th birthday.
The prince said: "My wife said recently that our generation and the ones before us haven't done enough to right the wrongs of the past. I too am sorry.
"Sorry that we haven't got the world to the place that you deserve it to be. Institutional racism has no place in our societies.
"Yet it is still endemic. Unconscious bias must be acknowledged without blame to create a better world for all of you."
In Meghan's speech, to students at her old school, she described her own experiences growing up in Los Angeles amid the race riots of the 1990s.
And she apologized for the fact the world is still affected by racism and still gripped by global protests against it decades later.
The duke told Diana Award winners: "Right now, we are seeing situations around the world where division, isolation and anger dominate as pain and trauma come to the surface.
"But I see the greatest hope in people like you."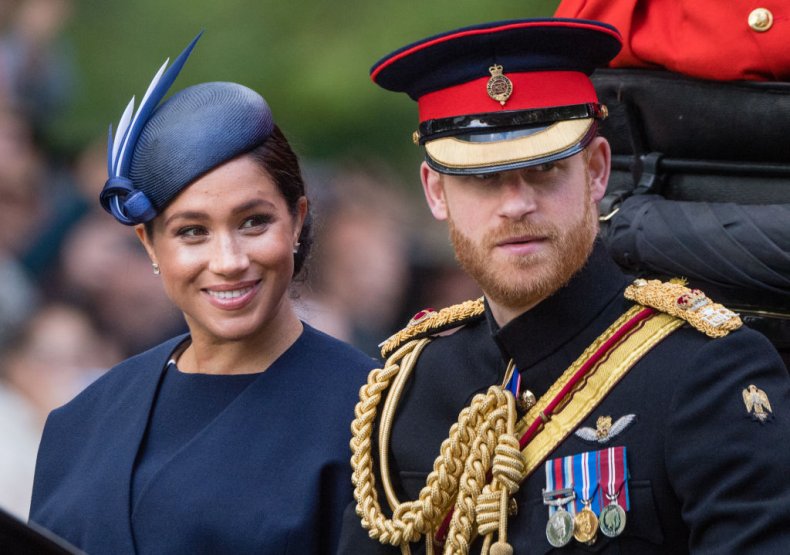 He added: "I am so incredibly proud to be part of these awards, as they honor the legacy of my mother.
"Like many of you, she never took the easy route. Or the popular one. Or the comfortable one.
"But she stood for something. And she stood up for people who needed it."
The Diana Award was set up to praise inspirational young people in honor of Prince Harry and Prince William's mother.
The Princess of Wales would have turned 59 today had she not been killed in a Paris car in summer 1997.
Prince Harry's words will likely put pressure on the royal family who have so far not commented on Black Lives Matter or the death of George Floyd.
In Meghan's speech, she said: "As we've all seen over the last week, in our country and in our state and in our hometown of LA has been absolutely devastating.
"And I wasn't sure what I could say to you.
"I wanted to say the right thing and I was really nervous that I wouldn't or that it would get picked apart and I realized the only wrong thing to say is to say nothing."