What Prince Harry Said on the Capitol Riots and the People who Started Them
Prince Harry has called the Capitol riots a "literal attack on democracy" and an "issue of violent extremism" in outspoken comments on the role of social media.
The Duke of Sussex said online platforms needed to be held accountable for their role, warning: "We are losing loved ones to conspiracy theories."
His comments come on the back of a series of interventions Harry and wife Meghan Markle made about social media, hate speech and the U.S. election last year.
Donald Trump is facing an impeachment trial in early February over what has been described as an insurrection.
And social media platform Parler was suspended by Google and Apple over its failure to remove content that incited violence.
In an interview with Fast Company, the prince said: "We have seen time and again what happens when the real-world cost of misinformation is disregarded.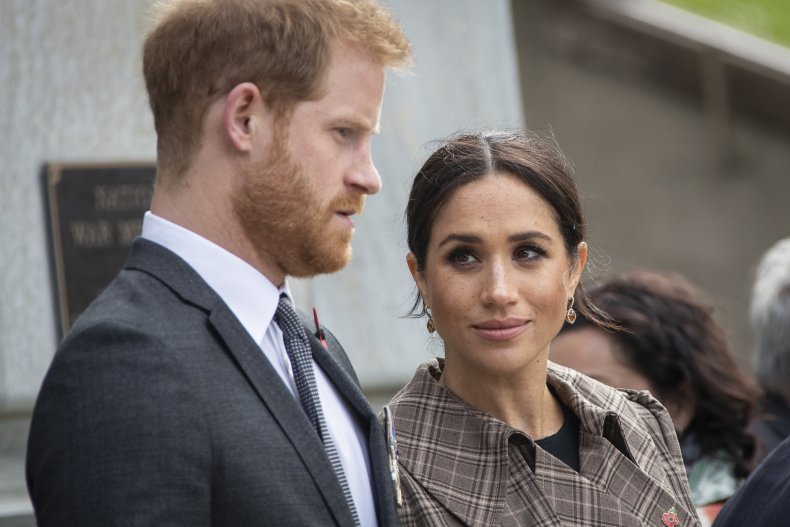 "There is no way to downplay this. There was a literal attack on democracy in the United States, organized on social media, which is an issue of violent extremism.
"It is widely acknowledged that social media played a role in the genocide in Myanmar and was used as a vehicle to incite violence against the Rohingya people, which is a human rights issue.
"And in Brazil, social media provided a conduit for misinformation which ultimately brought destruction to the Amazon, which is an environmental and global health issue."
Prince Harry said social media should be held accountable and referenced his and Meghan's own experiences.
The couple have repeatedly attacked the way they have been reported on in the media, filing six lawsuits in just more than a year from 2019 to 2020.
He said: "I was really surprised to witness how my story had been told one way, my wife's story had been told one way, and then our union sparked something that made the telling of that story very different.
"That false narrative became the mothership for all of the harassment you're referring to. It wouldn't have even begun had our story just been told truthfully."
He denied that they had quit social media, as recently reported by the Sunday Times, and said they would return when ready.
He said: "What happens online does not stay online—it spreads everywhere, like wildfire: into our homes and workplaces, into the streets, into our minds.
"The question really becomes about what to do when news and information sharing is no longer a decent, truthful exchange, but rather an exchange of weaponry.
"The answer I've heard from experts in this space is that the common denominator starts with accountability.
"There has to be accountability to collective wellbeing, not just financial incentive.
"It's hard for me to understand how the platforms themselves can eagerly take profit but shun responsibility.
"There also has to be common, shared accountability."
The prince wrote an article for Fast Company in August in which he spoke of a "crisis of hate."
In his latest interview, he said: "And I stand by that, along with millions of others who see and feel what this era has done at every level—we are losing loved ones to conspiracy theories, losing a sense of self because of the barrage of mistruths, and at the largest scale, losing our democracies."
He added: "Humans crave connection, social bonds, and a sense of belonging.
"When we don't have those, we end up fractured, and in the digital age that can unfortunately be a catalyst for finding connection in mass extremism movements or radicalization.
"We need to take better care of each other, especially in these times of isolation and vulnerability."