Prince Harry Celebrates 36th Birthday After Admitting 'I'm Way Too Old'
Prince Harry celebrates his 36th birthday after signing a mega Netflix deal and with a new $14.7 million mansion, but recently admitted something has been weighing on his mind.
The Duke of Sussex has twice mentioned he feels like his youth is slipping away despite a year of upheaval that has seen him completely relaunch himself.
Wife Meghan Markle fondly corrected him on both occasions, during two separate video calls for the Queen's Commonwealth Trust.
In the first, Prince Harry said: "Guy's, I'm aging. I'm 35 already."
Meghan responded with a laugh during the July call, adding: "That's not aging."
Harry responded: "It is compared to these guys."
In the second, in August, Harry told a group of young people on the call: "That's why this platform was created—to bind you guys together.
"To use that thinking, that awareness, that self awareness that you guys have to be able to make the world a better place.
"I say 'you'—I want to include us, but I already feel as I'm way too old."
Meghan, who had only recently turned 39 at the time, replied: "You've got to stop. We're not old."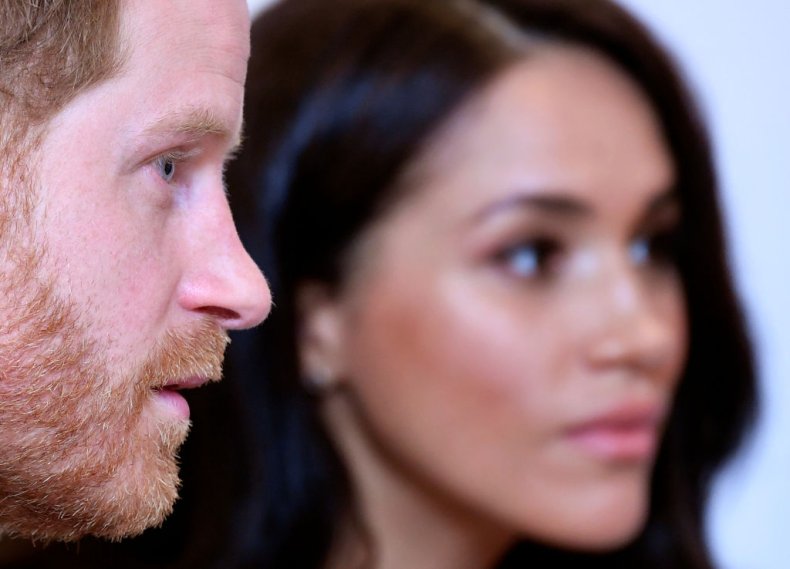 A Sussex source told Newsweek the prince and Meghan would be "celebrating his birthday quietly as a family."
This birthday may also have a poignant significance for the duke as he is the same age as his mother Princess Diana, when she died in a Paris car crash in 1997.
The prince often talks about the trauma he experienced following the tragedy and in October last year he compared Meghan's treatment by the media to Diana's.
The Royal Family's Twitter account led the birthday tributes to Harry today with the message: "Wishing The Duke of Sussex a very happy birthday!"
The Twitter account for brother Prince William and sister-in-law Kate Middleton added: "Wishing a very happy birthday to Prince Harry today!"
The account for his father, Prince Charles, and Camilla wrote: "Wishing a very happy birthday to The Duke of Sussex today!"
Harry and Meghan's "Sussex Squad" supporters have been raising money for charity Camfed, which helps girls across Africa reach higher education through scholarships.
The pot was yesterday sitting at $116,000, enough for 50 scholarships, with organizers hoping for more donations today using the #InspiredByMeghan #InspiredByHarry hashtags.
The fundraising drive started in the run up to Meghan's August 4 birthday and by the time she turned 39 it had hit around $55,000—enough to help 24 young women across the continent.
However, the campaign went so well the Sussex Squad decided to keep the fundraiser going in advance of Harry's birthday today.
The move led the pot of money for the charity to roughly double, creating more money to help the education of girls in Africa.
Dani Trin, who organized the appeal, previously told ABC's The Heir podcast: "I got an email from team Sussex.
"I had a Zoom meeting with them and they asked 'so, do you have any projects for the future?'
"I had said I'm not doing anything but at the moment I had just felt the pressure.
"And I was like, yeah, maybe for Meghan's birthday."
She added: "It's amazing. I just created a stan account for Meghan and now I'm doing these kind of things.
"It's kind of crazy to think about how I got here. I was not into charity or thinking about these kind of issues before.
"Now with Meghan I really truly believe that education should always be prioritized and the answer is almost always education when you think about any pressing issue in developing countries."