How Prince Harry Compares Royal Duty to Military Service: 'My Experience in the Military Made Me'
Prince Harry has told how fighting in Afghanistan "changed my life forever" in a message for ABC's Stand Up for Heroes.
The Duke of Sussex compared the life of royal duty he was "born into" with his decade in the forces when he "committed to a life of service."
His comments came as he joined the TV fundraiser for veterans alongside Jon Stewart, Bruce Springsteen, Tiffany Haddish and Sheryl Crow.
Harry said: "[My military] experience changed my life forever and for the better. It changed how I viewed sacrifice and service.
"I was born into a life of duty, but it was during my decade in the army that I committed to a life of service."
The prince quit royal duties at the beginning of the year, performing his final job as a senior working royal in March.
Since then he has been living in California with wife Meghan Markle and their baby son Archie, working on a new Netflix deal and their Archewell Foundation.
The prince added: "My experience in the military made me who I am today—and it also connected me with some of the strongest, funniest, and most memorable people I've ever met."
He added: "For the whole world, this year has been and continues to be incredibly hard. But we've also seen incredible resilience and purpose.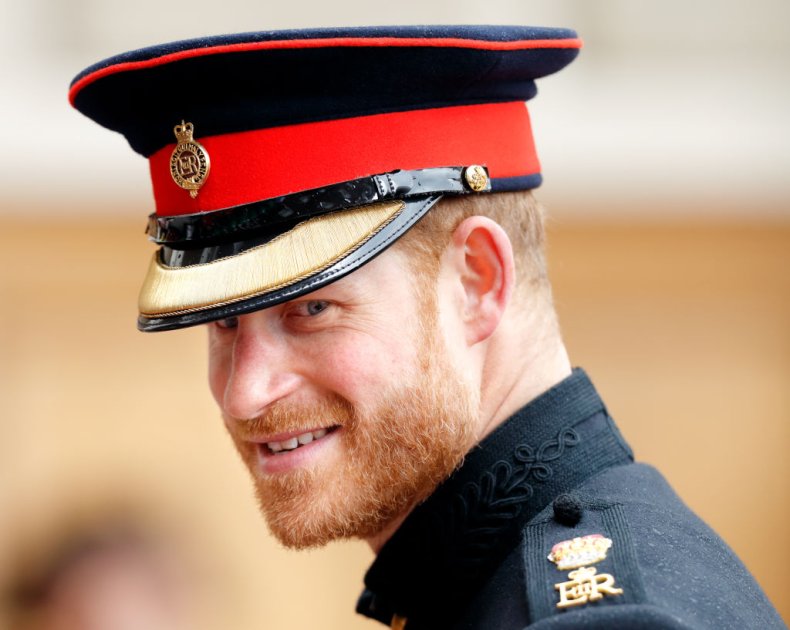 "As far as I see it, service is what happens in the quiet and in the chaos.
"It's what happens when people aren't looking and it's about how we take care of each other every single day."
The duke encountered a new rift with the royal family over his military service recently when he asked to have a wreath laid on his behalf at the Cenotaph during London's official Remembrance Sunday service.
Queen Elizabeth II, Prince William, Kate Middleton, Prince Charles and Camilla, Duchess of Cornwall, were all part of the ceremony.
However, royal aides refused Harry's request despite the fact the Duke of Sussex and Prince Andrew are the only royals to have seen active service on the front line.
The prince said last night: "Once we join this team, we are always part of this team. Once we've served, we are always serving, and proudly so."
He added: "I wanted to honor the legacy of these men and women who have given up so much—from time with family to birthdays missed and even births missed.
"Some lost their limbs and others lost their lives.
"It's for that reason that I created the Invictus Games—to give injured servicemen and women a platform to excel and reaffirm their values of resilience, of community and strength, which are inherent in each and every one of us."
Harry discussed his life of service as he spoke publicly for the first time about his decision to step back from royal duties during an event in London for his charity Sentebale, in January.
He said: "I was born into this life, and it is a great honor to serve my country and the Queen.
"When I lost my mum 23 years ago, you took me under your wing.
"You've looked out for me for so long, but the media is a powerful force, and my hope is one day our collective support for each other can be more powerful because this is so much bigger than just us.
"It has been our privilege to serve you, and we will continue to lead a life of service."
The duke's pre-recorded comments were also broadcast hours after several dramatic revelations in wife Meghan Markle's tabloid privacy case.
Her lawyers admitted for the first time that she had authorized friends to leak details of a letter she sent her father to the authors of tell-all biography Finding Freedom.
She also claimed she wrote the letter after advice from two senior members of the royal family and sent a draft to her press secretary at Kensington Palace.