Prince Harry Reflects On How 'Hard Times' Make Him Feel Protective And Discusses Hysterical Family Time In Charity Call
Prince Harry has admitted "hard times" make you "so much stronger" during a call with parents of seriously ill children, in a hint at his turmoil over leaving the royal family.
The Duke of Sussex, 35, told of "rolling around in hysterics" with baby Archie as he shared his parenting experiences with two U.K. families helped by charity WellChild.
He discussed the stress felt by mothers and fathers struggling to get their children with underlying health conditions added to the vulnerable list.
However, he also acknowledged his own past anguish in words that echo previous comments about the death of his mother Princess Diana.
The prince said: "Every single person has something going on behind those eyes, behind that smile.
"In some cases there's a lot in some cases there's a little and in some cases people try and blank it all out.
"When you've been through hard times you really come out so much stronger.
"Not just for yourself, not just for your family but for other people as well.
"From a mental health point of view, if you've ever been through that and you want to make sure no one else struggles and no one else goes through what you went through."
In a 2017 interview Prince Harry admitted he spent 20 years "shutting down all of my emotions" after his mother died when he was just 12.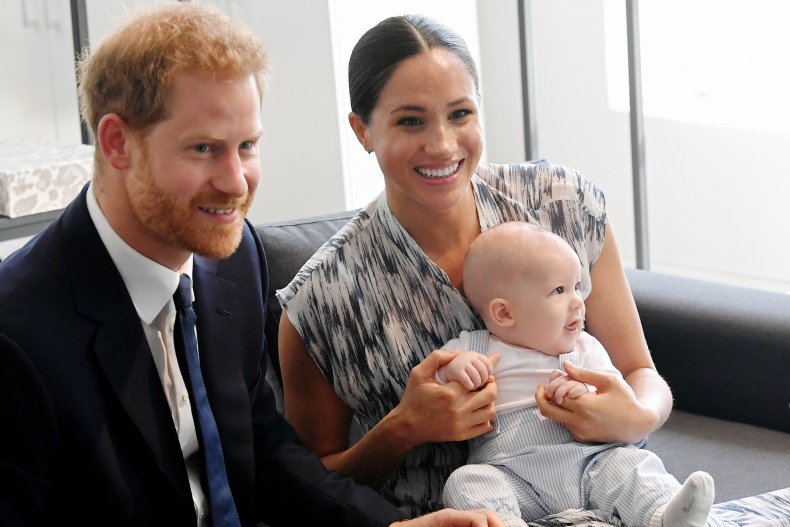 His comments to the WellChild families came after he began a new life in Los Angeles with wife Meghan, Duchess of Sussex.
Leaving Britain behind sparked a wave of negative publicity and criticism but he admitted he felt "there really was no other option" during a speech in January.
The duke held a half hour video conference call as patron of WellChild over the Easter weekend when he urged Britain to put children with underlying health problems on the coronavirus vulnerable list.
He heard how parents face agonising decisions about whether to stop care workers visiting for fear of exposure to Covid-19 and of the struggle to get protective equipment.
The prince told two parents: "This is hard on everyone but it is especially hard on you.
"Hopefully, through this video we can make it more clear and obvious to government and everybody else that you are in the 'vulnerable' bracket and WellChild needs more help."
He spoke of the challenges of parenting when he said: "And of course there are going to be hard days, I can't even begin to imagine how hard it is for you guys, having one kid, an 11-month-old, is enough.
"So, to see what you guys are going through on a day-to-day basis, honestly so much respect to every single one of you.
"You are a shining example of just being super parents."
And he also spoke of the good times he has had with Archie, who turns one next month.
He said: "You've got to celebrate those moments when you're just rolling around on the floor in hysterics."
Leanne Cooper, from Lincoln, told the prince she does not know how her family will survive without care workers for her 13-year-old daughter Sophie who has Cerebral palsy, Dystonia, Scoliosis and multiple complex medical needs.
She said: "There is a lot of information out there, but not a lot for vulnerable families and certainly not for children with complex medical needs.
"If we're in a position where carers can't come to work because they might be symptomatic, there is no way we would survive when Sophie needs care seven nights a week, seven days a week, twenty-four hours a day. It is terrifying."
She told of the struggle to find quality time with the family and dispel the anxiety caused by the soaring casualty numbers across the country.
Craig Hatch, from Cumbria, spoke of his fear for the impact the virus could have on son Fraser, 21, who has cerebral palsy, epilepsy, neuromuscular scoliosis, osteoporosis, chronic lung disorder and Type 1 diabetes.
He said: "It's scary. We are frightened because we know that if the virus gets in our house and if Fraser contracts the virus, the implications are quite severe."
Prince Harry said: "Full respect to every single one of you. This is hard on everyone, but it is especially hard on you.
"I know that WellChild are doing everything they can to support you."
He added: "The community spirit is stronger than it's ever been."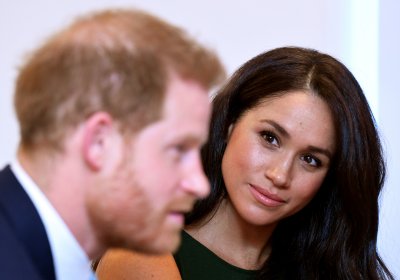 Rachel Gregory, a nurse for the charity, works with children who need long term ventilation across three U.K. counties but told of the struggle to get protective clothing - an issue that has dominated headlines in Britain.
She said: "There are lots of issues around Personal Protective Equipment (PPE).
"The guidelines come out, but often the supply seems to be lacking or slow to be fulfilled.
"If we can get that sorted then there can be an element of reassurance for families and carers."