Prince Harry was left "fighting back tears" after he and wife Meghan Markle were snubbed by the palace on his final royal job, a new book claims.
The Duke and Duchess of Sussex had already announced their departure from royal life when they attended the Commonwealth Day Service at Westminster Abbey, in London, in March.
The event was their final taste of life as senior working royals but it was not a happy occasion, historian Robert Lacey claims.
The couple were expecting to process into the church behind Queen Elizabeth II, Prince Charles and Prince William in recognition of their status within the family, even though they had quit, Battle of Brothers claims.
However, they were demoted to filing in separately in a move that highlighted Harry's status as a "spare," in the sense he is not a direct heir to the throne, the author writes.
Lacey, a consultant on Netflix series The Crown, writes: "In 2018 and 2019, Harry and Meghan had walked down the aisle in the main procession.
"But, in 2020, they were being shunted aside on their final appearance as working royals in Britain.
"As now glaringly 'junior' members of the family, the Sussexes would simply have to shuffle their way to their seats and take their place on the sidelines.
"The subservience of a 'spare' could not have been more strikingly illustrated."
According to the book, Prince William decided he would not enter as part of the main procession out of sensitivity to his younger brother.
However, the move was not enough to spare Harry's blushes as the order of service was not updated, meaning those in church could read what the original plan had been.
Lacey writes: "Within minutes of each other, the two princes and their wives slipped quietly into their seats, then sat waiting for the Queen and Prince Charles to process in senior splendour down the aisle.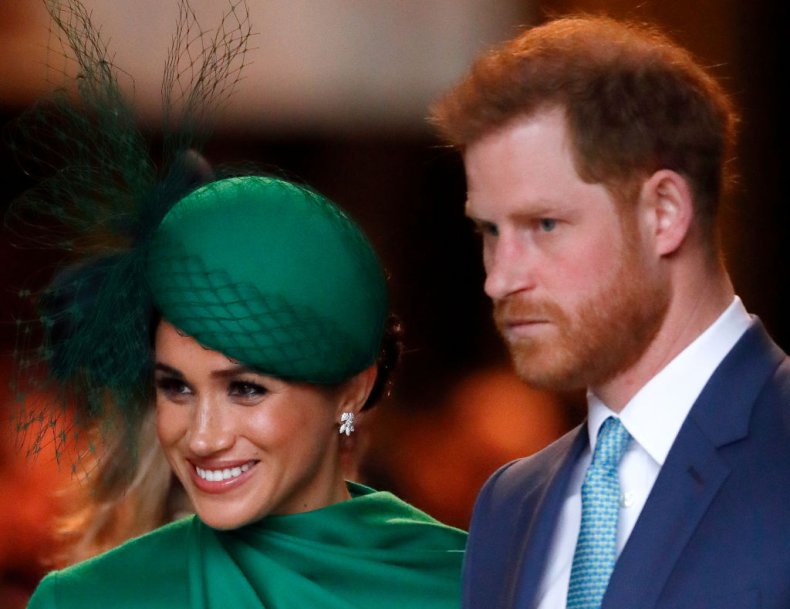 "The only problem was that 2,000 orders of service had already been distributed round the Abbey, explaining that William and Kate would enter and process with the main royal party—and making no mention at all of Harry and Meghan.
"So there was the snub in black and white — set out for all to see.
"Observers also noted that Harry's face was 'quite tense and unsmiling' — and that when William sat down close to him, he barely greeted his brother.
"Throughout the service, Meghan megawatted away with her best TV smile but, as the ceremony progressed, Harry appeared to grow gloomier.
"According to one observer, 'his accelerated blinking even suggested he might have been fighting back tears.'"