Prince Harry Reveals how he Found 'Escapism and Space' After Princess Diana's Death
Prince Harry revealed how he found "escapism and space" in Africa in the months after Princess Diana died when he was just 12.
The Duke of Sussex said he will be "eternally grateful" for the trip with father Prince Charles and brother Prince William as he came to terms with the loss of his mother.
His words came as he launched WaterBear Network today, a Netflix-style, digital channel for climate documentaries.
Harry said: "I travel all over the world and anyone that's visited Africa says the same thing.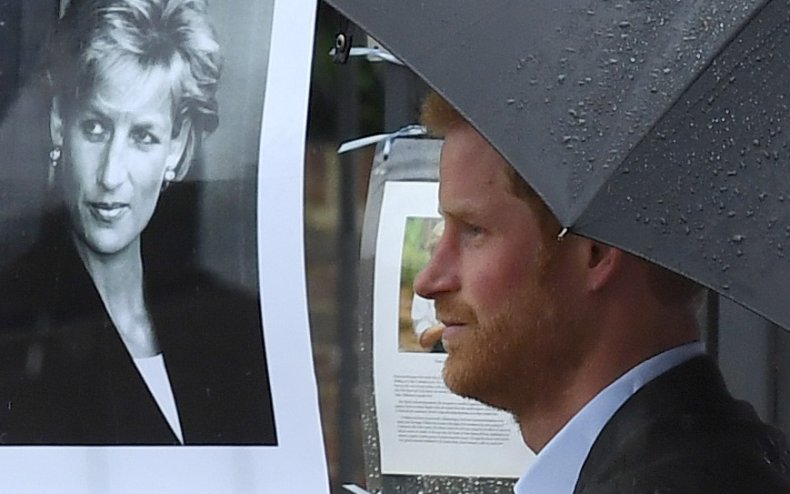 "I don't know what it is but there's something in the air or that ends up running in your blood and, no matter what experience you have, it just pulls you back.
"You want to be back there again. I first traveled there when I was 12, 13 years old, straight after I lost my mum.
"And the sense of escapism and space that this continent of Africa afforded me is something that I will be eternally grateful for."
He added: "The smiles and the enjoyment and the energy and life that these communities have, it's so different from the way that everybody over here lives. I just think it's really powerful."
During a nine minute interview with the new platform, he talked about the importance of taking action over climate change.
The duke spoke from the Santa Barbara home he shares with wife Meghan Markle about how baby Archie has focussed his mind on the need to protect the environment for future generations.
Harry said: "The moment you become a father, everything really does change because then you start to realize, well, what is the point in bringing a new person into this world when they get to your age and it's on fire?
"We can't steal their future, that's not the job we're here for.
"I've always believed that hopefully, we can leave the world a better place than when we've found it, so I really think we need to take a moment and think well how can we get what we need and have our desire for build without taking from our children and generations to come?"
He added: "Every single raindrop that falls from the sky relieves the parched ground.
"What if every single one of us was a raindrop, and if every single one of us cared?"
Harry's father is a longstanding campaigner on environmental issues, having spoken out on plastic pollution as far back as 1970.
Princess Diana died alongside boyfriend Dodi Fayed in a car crash in Paris in August 1997, when Harry was 12 and Prince William 15.
The brothers were famously asked to walk behind their mother's coffin at her Westminster Abbey funeral a week later.
In an exclusive interview with Newsweek in 2017, Harry said: "My mother had just died, and I had to walk a long way behind her coffin, surrounded by thousands of people watching me while millions more did on television.
"I don't think any child should be asked to do that, under any circumstances. I don't think it would happen today."
Also in 2017, he told Town and Country about the trip to Africa.
He said: "My dad told my brother and me to pack our bags—we were going to Africa to get away from it all."
Harry's words come as Princess Diana's memory is brought to life for a new generation watching Season four of The Crown on Netflix.