Prince Harry has admitted being "truly" humbled after a veterans charity he works with helped out a kitchen wife Meghan Markle supports.
The Duke and Duchess of Sussex appear to have created an alliance between their causes, helping out vulnerable people during the pandemic.
Meghan recently praised the Hubb Community Kitchen in West London, saying they "inspired so many people."
However, chefs were only able to help a limited number with their mass cooked meals without help delivering the food.
That is where a charity close to Prince Harry's heart rode to the rescue.
Team Rubicon is a disaster relief NGO run by veterans, and is used to coordinating amid a major global crisis.
Staff there helped deliver meals produced by the Hubb so they could reach as many people as possible.
Now Prince Harry has sent a touching thank you note to Richard Sharp, CEO of Team Rubicon, thanking him for the help.
He wrote: "As you may know, the Hubb Community Kitchen is an initiative incredibly close to my wife's heart that continues to be supported by the legacy of their community cookbook Together.
"Brought together by the Grenfell Tower fire, these inspiring women continue to give back to the community, most recently mass cooking for communities who were struggling during lockdown.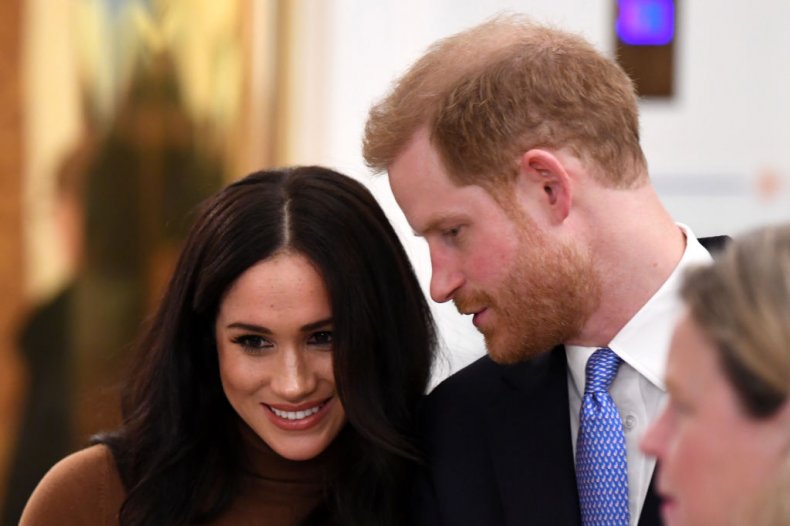 "Thanks to Team Rubicon they were able to reach further afield ensuring that as many people as possible were supported during the pandemic.
"At a time when there is so much uncertainty and isolation, to see the coming together of organizations my wife and I champion so strongly was truly humbling.
"Your support in offering disaster relief is remarkable, and I hope you do not underestimate the relief you provided to hundreds of families over the last few months.
"Both Meghan and I send our deepest thanks and best wishes to you and everyone at team Rubicon."
The duke recently warned coronavirus may be linked to human exploitation of nature in a forward he wrote for an annual review of another charity he works with, African Parks.
He said: "We are currently living through an extinction crisis and now a global pandemic that has shaken us to our core and brought the world to a standstill.
"On the extinction crisis the science is clear we have perhaps a decade to course correct before we lock in our fate.
"On this pandemic, while much is still unknown some evidence suggests that the virus origin may be linked to our exploitation of nature.
"The gravity of these challenges is coming to light but we must not be paralyzed by them.
"There are solutions that are actionable and that work, and the African Parks model is one of them."