How Prince Harry's Latest Lawsuit Shows He is Still Committed to Britain
Prince Harry sees his reputation as "inextricably tied up with" with a very British aspect of his life—even after quitting royal duties, court papers reveal.
The prince and Meghan Markle announced their departure from royalty a year ago tomorrow and since then have signed multi-million dollar deals with Netflix and Spotify.
They have bought a mansion in Santa Barbara and launched their non-profit Archewell in the U.S.
However, despite their success, a court filing lodged by the Duke of Sussex's lawyers in London reveals the way he sees his own reputation is still bound to the country of his birth and his time in the British military.
A document setting out his now settled libel claim against U.K. tabloid the Mail on Sunday reads: "[Prince Harry's] reputation is inextricably tied up with and substantially depends upon his links with the military and his role in promoting the welfare of its current and former members."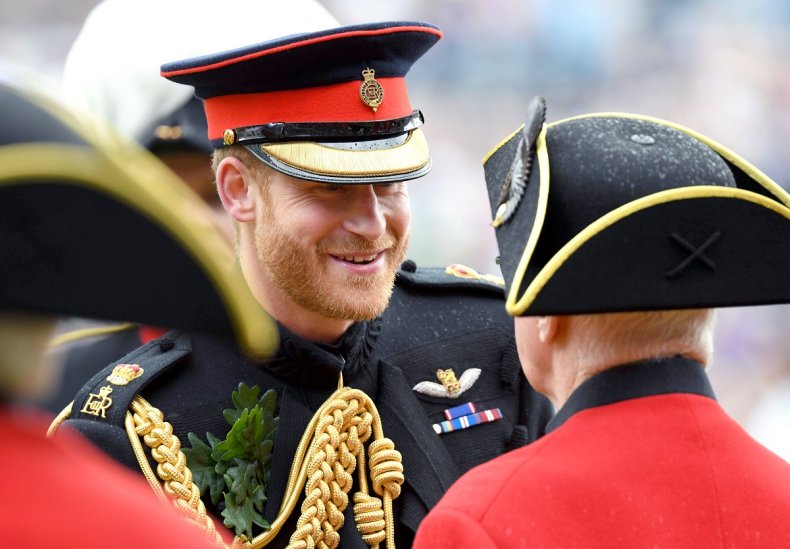 It adds: "[Prince Harry's] reputation would have been particularly harmed in the eyes of military and ex-military personnel by reason of the allegation that he had generally snubbed and turned his back on his comrades and Britain's military community."
The case has been settled out of court with the Mail on Sunday printing an apology and paying an undisclosed sum to the Invictus Games Foundation.
Harry's military links are U.K. based as he was captain-general of the Royal Marines until he quit royal duties for his new life in America.
The prince served in the British Armed Forces for ten years, completing two tours of Afghanistan and serving on the front line.
HeadFIT, a mental health platform for the forces community, was created by Harry in partnership with the British Ministry of Defence.
He also marked Britain's Remembrance Sunday in November and has appeared several times on U.K. forces podcast Declassified.
Harry was forced to give up the title when he abandoned his wider role as a working royal despite hoping to keep them.
In a speech last January, he told charity Sentebale: "Our hope was to continue serving the Queen, the Commonwealth, and my military associations, but without public funding.
"Unfortunately, that wasn't possible."
And biography Finding Freedom says Harry told Major General Matthew Holmes: "I'm devastated that I am having to step down."
The comments came at his last job in his role as captain-general, which was the Mountbatten Festival of Music in March.
Omid Scobie and Carolyn Durand, the book's authors, write that Meghan told a friend: "It was so unnecessary."
The court filing saw the prince claim the Mail on Sunday's assertion he had turned his back on the Royal Marines could leave forces personnel and veterans "more susceptible to suicide."
His lawyers wrote: "[Prince Harry] has, in particular, used his reputation to support and encourage current and former military personnel to seek help for mental health problems.
"The publications complained of will diminish [Prince Harry's] credibility in the eyes of such personnel and therefore make them less likely to seek the help being offered.
"[Prince Harry] reasonably fears that this will in turn have devastating effects upon such individuals, including leaving them more susceptible to suicide."