Prince Harry Launches Eco-Friendly Travel Scheme Amid Private Jet Criticism: 'No One Is Perfect'
Prince Harry announce a new sustainable travel initiative called "Travalyst" on Tuesday to "mobilize the industry as a catalyst for good." Examining sustainable practices in local areas, tackling climate change and environmental damage, and alleviating over-tourism are just some of the areas they will focus on.
A
release
from Buckingham Palace said they collectively hope to "find and implement solutions" that will make travel more sustainable — while helping to protect people, places and wildlife.
The Duke of Sussex's initiative will partner with a number of industry service providers such as Booking.com, Ctrip, Skyscanner, TripAdvisor and Visa.
The announcement comes after critics noted that the Duke and Duchess of Sussex flew on private jets four times over 11 days during the summer.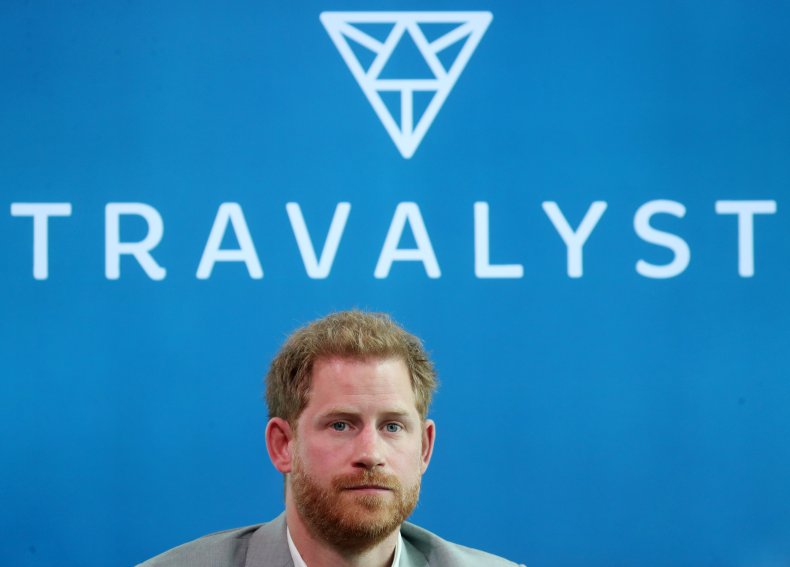 Prince Harry has said that "no one is perfect" in an impassioned speech about the importance of environmentally friendly travel on Tuesday.
The prince is currently in Amsterdam overseeing the launch of Travalyst, with the aim of "encouraging sustainable tourism practices" across the industry.
Prince Harry said in a statement: "Travel has the unparalleled power to open people's minds to different cultures, new experiences and to have a profound appreciation for what our world has to offer."
"Sometimes the scale of the conservation crisis feels overwhelming and that individual actions can't make a difference," the royal said.
"I've certainly felt that – but I've learned that we cannot dismiss the idea of trying to do something, just because we can't do everything. We can all do better."
While the duke did not directly reference the criticism he and the duchess received during his speech, Prince Harry seemed to respond to criticism of his use of private jets, saying there are occasions he needs to keep his family safe.
"I spend 99 percent of my life traveling the world by commercial. Occasionally there needs to be an opportunity based on a unique circumstance to ensure that my family are safe," he said, after being asked about his travel habits.
"The question is what we do to balance it out," Prince Harry added.
Since 2000, the number of trips taken annually by people around the world has more than doubled – and data shows there is a growing appetite for more sustainable travel. A Booking.com survey revealed 71 percent of global travelers think travel companies should offer more sustainable choices, and 68 percent said it was important the money they spent on travel went back to local communities.