Prince Harry's Lawyer Asked To Apologize by Judge in Police Security Case
Prince Harry's lawyer was scolded by a judge over a leaked draft judgment in his police security lawsuit.
The Duke of Sussex is suing the U.K. government for having removed his police protection during trips to Britain.
His attorney Shaheed Fatima received a stern word from Judge Jonathan Swift after it emerged an embargoed version of a judgment—shared with the lawyers before it was formally handed down—was circulated to former British Army Major General Tim Robinson.
The latter is a partner at the law firm Schillings, which represents Harry, but he is not a lawyer and therefore should not have gotten the copy of the judge's ruling, the Evening Standard reported.
Quoted by the newspaper, Judge Swift said: "It seems to me there was a breach of the embargo, the draft judgment should not have been provided to Mr Robinson."
He added: "It is also unacceptable you have come here without an apology."
Fatima told the High Court in London on Thursday that Harry's team did not believe there had been a breach of the embargo.
The judge replied: "Let me disabuse you of that notion—there has been a breach."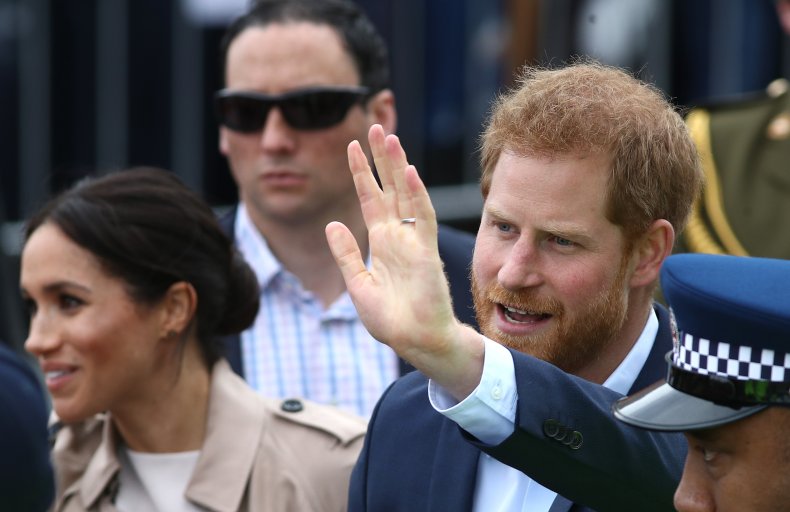 Fatima said she took full responsibility prompting the judge to ask: "But no apology?"
Quoted by The Evening Standard, Fatima said: "With the benefit of hindsight, I should have thought more fully—before the emails were sent—about Mr Robinson's status, and with the benefit of hindsight I should have, out of an abundance of caution, contacted the court."
Swift said: "It's not for me to require you to apologize. It should be a matter for you as a matter of professional conscience. If you chose not to, there is nothing I propose to do about it."
Fatima said: "I am very sorry for the fact I didn't think fully before the emails were sent and I didn't contact the court sooner."
Swift told her the saga was "not doing you any good" before the court moved on to the judgment on what information should be made public in Harry's security lawsuit.
The court ruled parts of Harry's claim against the U.K. Home Office would remain confidential in order to protect the security interests of members of the royal family and others who receive police protection.
The judgment, seen by Newsweek, has been released and reads: "Information about these matters would self-evidently be of interest to anyone wishing to harm a person within the scope of the security arrangements and would assist them to piece together previous practice with a view to anticipating present or future security provision."
For more royal news and commentary check out Newsweek's The Royal Report podcast: