Prince Harry is 'Finding Life a Bit Challenging' and Will Give Up Two Royal Traditions, Says Friend Jane Goodall
Prince Harry's conservationist friend claims he does not want his son Archie to learn Queen Elizabeth II's signature hand wave and revealed he is "finding life a bit challenging."
Dr. Jane Goodall claims Harry, 35, said "he's not growing up like that" after she tried to teach the monarch's famous gesture. She also believes the prince will give up hunting because wife Meghan Markle is against it.
The primatologist and activist, 86, said she has been in touch with the prince, who began a new life in Los Angeles at the end of March.
The Duke and Duchess of Sussex moved to America from Canada as they left the royal family but their future plans are officially on hold amid the coronavirus pandemic.
Chimpanzee expert Goodall told the Radio Times: "I don't know how his career is going to map out, but, yes, I've been in touch—though I think he's finding life a bit challenging right now."
Her response came after she was asked whether Prince Harry would remain a supporter of her work.
Goodall is promoting National Geographic documentary The Hope, which includes footage of her demonstrating a "chimp greeting" with the prince and was released to mark Earth Day later this month.
At the suggestion Prince Harry and brother Prince William were champions of the natural world, she said: "Yes – except they hunt and shoot. But I think Harry will stop because Meghan doesn't like hunting, so I suspect that is over for him."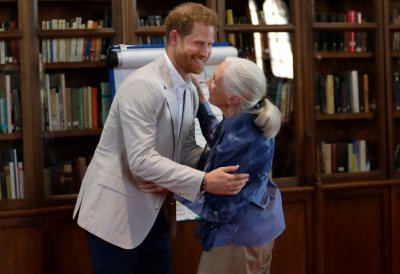 And there may be another royal tradition the couple are not seeking to continue.
Goodall was interviewed by Prince Harry at his Frogmore Cottage home, in Windsor Castle, in the summer for the Vogue magazine issue guest-edited by Markle.
She told Daily Mail Weekend Magazine: "At the end, Meghan came in to listen with Archie. He was very tiny and very sleepy—not too pleased to be passed from his mummy. I think I was one of the first to cuddle him outside the family.
"I made Archie do the Queen's wave, saying, 'I suppose he'll have to learn this.' Harry said, 'No, he's not growing up like that.'"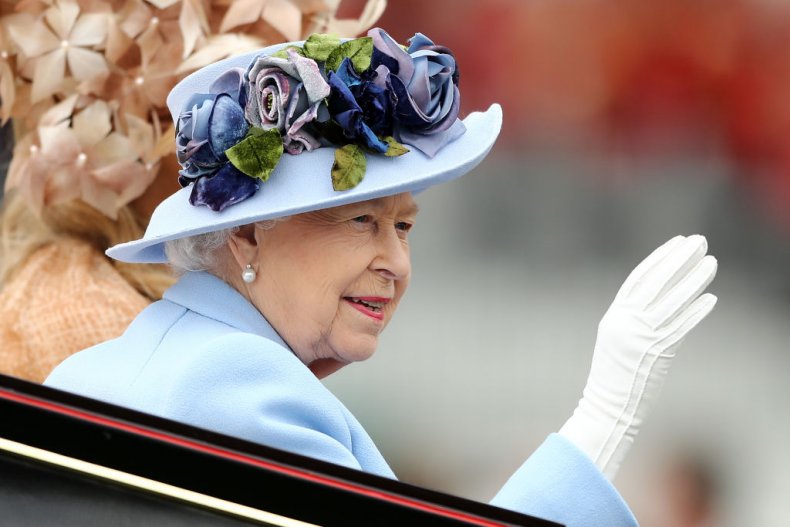 Goodall runs the Roots and Shoots initiative teaching young people about conservation and the environment.
Harry attended her global leadership meeting in July last year at St. George's House, Windsor Castle, where she taught him a "chimp greeting."
In a speech on the day, Harry said: "I've been admiring her work since I was a kid and it was so wonderful to find that she was even more amazing in person. She even treated me to a chimp welcome which only Jane can do. Well, and chimps."
It is believed he conducted the Vogue interview the same day.