Prince Harry says coronavirus "may be linked to our exploitation of nature" as he warns we have ten years to save humanity from an "extinction crisis."
The Duke of Sussex revealed baby Archie has motivated him to "give our children the future they deserve" by fighting for the environment.
His passionate comments come in the annual report for NGO African Parks, which he is president of.
Prince Harry said: "We are currently living through an extinction crisis and now a global pandemic that has shaken us to our core and brought the world to a standstill.
"On the extinction crisis the science is clear we have perhaps a decade to course correct before we lock in our fate.
"On this pandemic, while much is still unknown some evidence suggests that the virus origin may be linked to our exploitation of nature.
"The gravity of these challenges is coming to light but we must not be paralyzed by them. There are Solutions that are actionable and that work, and the African parks model is one of them."
Coronavirus is thought to have started in bats in China before infecting humans, potentially via an intermediary animal.
The government has banned eating wild animals since the outbreak and has come under significant international criticism over its wet markets.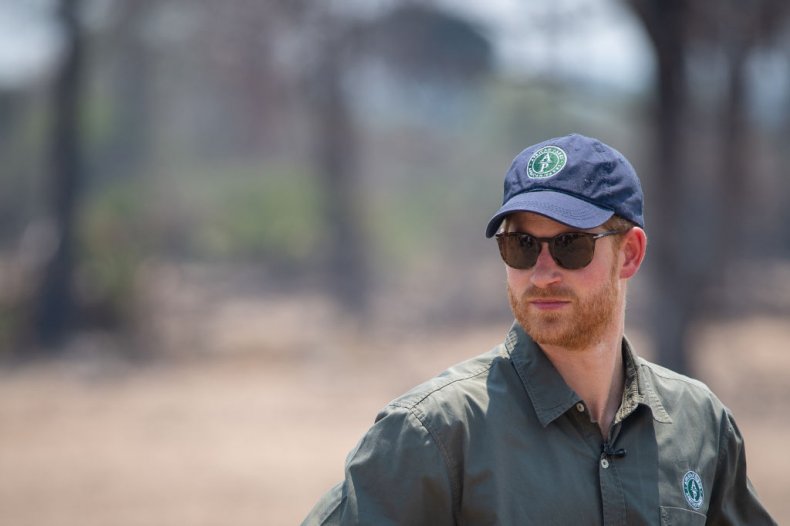 However, Harry's comments went beyond the virus itself to cover the relationship between humans and nature more broadly.
He praised African Parks for the work of rangers to help bring in food, doctors and medical supplies after Hurricane Idai hit the Mozambique coast.
Harry is also behind Travalyst, an eco tourism initiative that aims to create a way for people to holiday in an environmentally friendly way.
The duke said: "Since becoming a father I feel the pressure is even greater to ensure we can give our children the future they deserve, a future that hasn't been taken from them, and a future full of possibility and opportunity.
"I want us all to be able to tell our children that yes we saw this coming and with the determination and help from an extraordinary group of committed individuals, we did what was needed to restore these essential ecosystems."
Harry's father Prince Charles has long been a passionate campaigner on environmental issues.
The duke has increasingly shown he is taking after the Prince of Wales in his determination to force the issue onto the agenda.
Harry, who is spending lockdown in Tyler Perry's mansion in Los Angeles with wife Meghan Markle and baby Archie, has a lifelong love of African parks.
Before they were engaged, he took Meghan on safari to Botswana.